Health supplements continue to be a big moneymaker in the health & wellness niche for both product owners and affiliate marketers.
The Exipure weight loss supplement is a health offer within the Clickbank affiliate network. It offers a 75% commission rate with an average commission of around $148 per sale.
In this Exipure affiliate program review, I'm going to go over what this product is, the actual affiliate program, and one of the best ways to promote this product.
How I Make $1,000 Commissions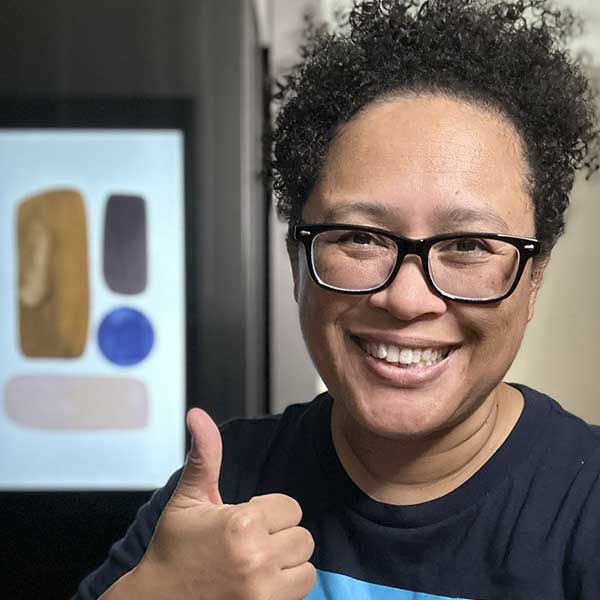 Hey there! I'm Eartha, the author of this website and an affiliate marketer. Thanks to affiliate marketing, I was able to work my way out of a full-time retail job. Click the link below and I'll share exactly how I'm able to make $1,000 – $2,000 commissions:
What is Exipure?
Exipure is a weight loss supplement made up of eight different exotic plant ingredients designed to target low brown adipose tissue (BAT) levels. According to the website, increasing BAT also increases calorie and fat burning, as well as energy levels.
The product is manufactured in the USA and made in a FDA registered facility.
This supplement is sold on the Clickbank affiliate network.
How Much is Exipure?
There are currently three pricing plans for Exipure. One bottle is priced at $59, a 180-day supply (6 bottles) is priced at $39 per bottle, and a 90-day supply (3 bottles) is priced at $49 per bottle.
Two bonuses are offered at the three-bottle and six-bottle pricing. They also have a 180-day no questions asked money-back guarantee.
How the Exipure Affiliate Program Works
What's exciting about this affiliate program is the commission rate. They offer a 75% default commission with the ability to earn as high as 85%.
If you are producing a lot of sales, you can apply to be bumped up to the 85% commission rate.
The average commission is around $148. Affiliates also get access to several email swipes to use in their own autoresponder, as well as product images, and banner ads.
In order to be able to promote Exipure, you will need to sign up to Clickbank. Once you have your Clickbank ID, you can go to the Exipure affiliate page and choose custom features for your affiliate link.
When you have commissions ready to be paid out, you can choose to receive them via direct deposit or by check.
How to Promote Exipure and Make Steady Commissions
The great thing about affiliate marketing is that you can promote products in a number of ways. One of the ways I recommend (especially for beginners) is to create a niche website.
A niche website is essentially a blog that focuses on one specific topic. Since Exipure is a weight loss supplement, you could create a niche website in the health and wellness niche.
There is a lot of competition in this niche. However, competition is good as it means that there is money to be made.
The health and wellness niche is a broad niche. I suggest choosing a subniche. Here are some ideas that come to mind:
Meal prepping
Staying fit over 40
Clean eating made easy
It helps to choose a niche that you have a genuine interest in. That will make it easier to create content for your blog.
When I got started in affiliate marketing, I created a niche website. At the time, I had no idea how to make money with a website.
I had just been laid off from a job and I didn't want to spend a lot of time trying to figure it all out on my own.
Fortunately, I found an online training program that teaches how to make money with a niche website.
Following the training there helped me to create a successful niche website.
The Best Way to Recommend Exipure On Your Niche Website
You can recommend the product within your blog post content. However, what converts really well for me is to create a product review page and link to that page within my blog posts.
Think about how often you search for a product review before buying something. The purpose of your review page is to presell your website visitors on the affiliate product that you're promoting.
It will give your visitors a better understanding of what the product is and how it can benefit them.
What You Need to Get Started
There isn't very much that you need to launch a niche website. You'll only need three things. These include:
Domain name
Web hosting
WordPress installed on your web hosting account
You can get everything that you need from almost any web hosting company on the market.
Writing for Your Niche Blog
There are some skills that you'll need to pick up (don't worry, nothing too crazy) when it comes to writing blog posts.
These skills can include keyword research, writing with intent, SEO, and using call-to-actions.
I never write a blog post without doing keyword research. It's important to know what your niche audience is searching for.
Remember that you want to attract targeted visitors. Learning what they need help with is the best way to generate content ideas.
Write helpful and informative blog posts. This will result in longer content which means more keywords that your post can rank for.
It's also important as the search engines such as Google want to display the best search results for their users.
Writing high-quality blog posts will help your posts to rank on the first page of the search results.
Closing Thoughts On the Exipure Affiliate Program
As of this writing, Exipure is one of the top-selling health products on the Clickbank platform. If you like the health and wellness niche, this is a product to consider.
75% commissions and an average commission of $148, it is well worth the time and effort to promote this product.
Creating a niche website is an ideal way to earn steady affiliate commissions from this product or any affiliate product that you want to promote.
Learn how I went from working a 40-hour-per-week retail job to working on my website full-time. Click here to learn how.