Affiliate marketing is one of the best ways to make a steady income online. Part of the reason is that you don't have to create your own product, you never have to source products or ship anything, and you never have to deal with customer service issues. If you are interested in joining the Zach Crawford affiliate program, keep reading to get my full review and my results as well.
I joined the Zach Crawford affiliate program and couldn't be happier with how it works. Zach has the skills, experience, and training that make it possible for affiliates to make tens of thousands of dollars per month online.
I'll share the details of how I joined his affiliate program and how I was able to earn my first $1K commission following Zach's training.
How I Make $1K – $2K Commissions Using a Simple 2-Step Process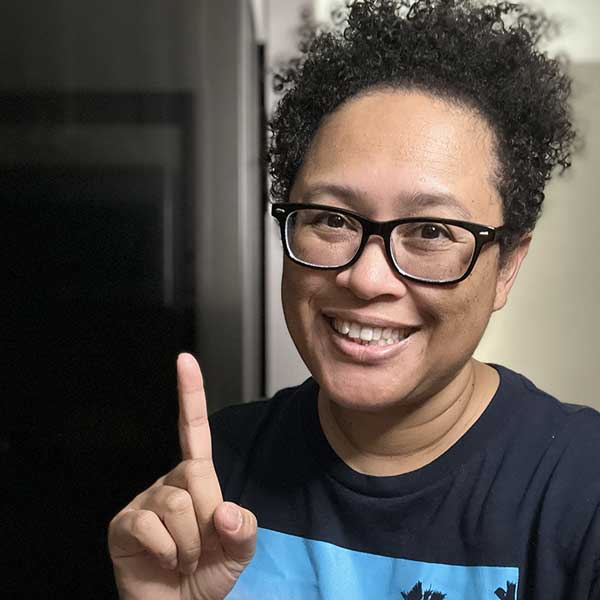 Hi! I'm Eartha, the author of this blog and an affiliate marketer. I enjoy sharing cool affiliate programs that I find as well as tips for boosting affiliate income.
One of the ways I was able to increase my affiliate income was by doing high-ticket affiliate marketing.
High-ticket affiliate marketing is an effective way to scale up your affiliate income.
Click here to learn how I went from zero to making $1,000 – $2,000 commissions using a simple 2-page website
What is High-Ticket Affiliate Marketing?
Chances are you were attracted to Zach's affiliate program because you are interested in high-ticket affiliate marketing.
Zach teaches how to do high-ticket affiliate marketing and says that it is a faster way to scale up your affiliate income.
I completely agree as I have promoted low-ticket affiliate offers far longer than I have high-ticket offers.
While you can make a steady income by promoting low-ticket offers, it is more difficult to scale up your income.
For example, let's say you have a goal of making $5,000 per month in affiliate commissions.
If you promote a low-ticket offer with a commission of $45 per sale you would need to refer 112 paying customers to make $5K.
However, if you promote a high-ticket offer with a commission of $1,000 per sale, you would only need to make 5 sales per month.
I'd much rather focus on 5 sales each month versus 112!
What is the Zach Crawford Affiliate Program?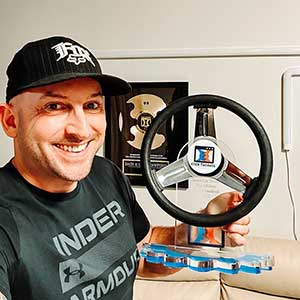 You are likely interested in the affiliate program because of Zach Crawford himself and you want to learn about high-ticket affiliate marketing.
Whichever way you may have come across him, you likely know that he is a 7-figure earner and the creator of the Millionaire Challenge System.
I was able to join Zach's affiliate program after buying his Passive Affiliate Profits course (as of this writing, it is currently a $7 course but will likely go up in price later.)
I've known about Zach for a while now after coming across one of his YouTube videos. He immediately caught my interest because he was teaching affiliate marketing differently than I've heard it taught by other super affiliates.
When I learned about Passive Affiliate Profits, I couldn't believe the price and bought it immediately. The course itself is worth much more than the price I paid for it.
Zach doesn't put out subpar products. The course is better than many I've bought in the past. I was also surprised that Zach opened up his affiliate program in this course.
I knew that you could become an affiliate from his MCS course so was quite surprised that I could become an affiliate with PAP.
How to Join the Zach Crawford Affiliate Program
After signing up with Passive Affiliate Profits, I watched all of the training videos. There is a module included that shares how to apply for Zach's affiliate program.
I'm already in the MMO niche so it was a no-brainer for me to apply. Plus, I know that Zach puts out quality products and conversions are high.
All that you do is click the link that is provided, fill out a few details, and wait for access. You can access Passive Affiliate Profits here.
The Benefits of Joining the Affiliate Program
For one of Zach's lowest-priced courses, his commissions are more than generous!
You can make 50% commissions from sales of the Passive Affiliate Profits course. If the customer you referred buys any of Zach's coaching programs, you will make a $1K commission.
If you are an MCS member, you have the opportunity to make $1k, $2k, $5k & $10k commissions.
Affiliate Resources and Support
The affiliate program doesn't provide any extra resources in terms of graphic assets or anything like that. There is a support email that you can use if you have any support questions.
Zach recently added a Telegram affiliate group to the PAP course where he posts updates, tips, and upcoming promotions.
The target audience for Zach's courses can be almost anyone as his courses are about learning how to create an online business with high-ticket affiliate marketing.
Some niche audience ideas include:
Anyone wanting to make extra money
Affiliates in the MMO niche
People who want to leave the rat race
Really, anyone who wants to make more money would likely be interested in Zach's coaching programs.
Promoting Zach Crawford's Products and Services
My recommendation is to follow what Zach teaches in any of his courses. In the PAP course, he goes into depth about traffic generation.
One of the ways he teaches is to utilize short-form content (7-second to 30-second videos) and post them as Instagram reels, Facebook reels, TikTok videos, or YouTube shorts.
This works well, especially on Instagram and TikTok because even as a new account, you can get hundreds of views per video. Some of my own reels have gone well over 1K views.
The key is to add a call-to-action to your videos and captions so that you direct viewers to click on your profile link.
Without traffic, it's extremely difficult to gain any momentum and make commissions. Zach doesn't leave you in the lurch when it comes to traffic generation so follow what he teaches.
Tracking and Analytics
Affiliate tracking and analytics are managed through the FirstPromoter software. Once you are logged into the admin area, it is really simple to find your affiliate links.
You also have the option to create sub ids so that you can track specific landing pages and know where most of your conversions are coming from.
Another plus of the software is that you can choose to receive notifications via email each time you make a new commission or receive a new referral.
Frequently Asked Questions
Below, I will add some FAQs that may help you understand how the Zach Crawford affiliate program works in a nutshell.
How Do I Apply to Zach's Affiliate Program?
The easiest way is to invest in Zach's Passive Affiliate Profits course.
What is the Commission Rate?
As a member of PAP, you can earn 50% commissions for every PAP sale you refer and a $1K commission for every sale you refer to one of Zach's coaching programs.
How Long is the Cookie Length?
Each of your referrals is coded to you for life.
Is There Support?
If you have support questions, there is a support email that you can utilize. You can also join Zach's Telegram affiliate group for updates, tips, and upcoming promotions.
Can You Make Money with the Zach Crawford Affiliate Program?
Here is where I outline my personal experience with being one of Zach's PAP affiliates.
After watching all of the videos in each module of the Passive Affiliate Profits course, I began implementing everything that I learned.
Since I am not a complete beginner in affiliate marketing, I understand one of the major keys to getting results is consistency.
Being consistent with content creation is crucial for getting results. Taking action is what led to my first $1K high-ticket commission with Zach's affiliate program:

What also plays a major factor is Zach's products and his own funnel. He has spent years perfecting his funnel so that conversions are high.
His products are high-quality. When anyone invests in his MCS program, they are getting a full experience and access to Zach himself for questions and guidance.
So far, my experience has been great. Promoting Zach's product has been the only product that I've made commissions the fastest.
Conclusion
I have to say that joining the Zach Crawford affiliate program has resulted in the fastest high-ticket commission I've ever made. Please understand that my results aren't typical by any means.
Everyone's work ethic is different and everyone learns at a different pace. What I can say is that if you follow what Zach teaches, you take action, and you're consistent, it is possible to create a steady income online.
I've bought other training programs and so far, none are as good as what I've learned in Passive Affiliate Profits.
To recap, if you want to gain access to Zach's affiliate program, you do so by becoming a member of Passive Affiliate Profits or his MCS coaching program
If you are ready to level up your affiliate income and want to learn about high-ticket affiliate marketing, try out PAP.
Besides learning from one of the best, you'll also be able to become an affiliate and earn a minimum of $1K in commissions.