So you may be wondering if a $7 course is even worth buying. What kind of value can actually be in a course that is priced so low? Well, you're in for a surprise! Keep reading my Zach Crawford $7 course review here and I'll share my personal results after buying and applying what I learned from Passive Affiliate Profits.
Like you, I was a bit skeptical myself. However, I have been following Zach for quite some time now and I know that he doesn't BS people. He has a down-to-earth teaching style and doesn't put out subpar courses.
In fact, he has even said his Passive Affiliate Profits $7 course offers the value of a $2K course. I will share my thoughts on what I thought about the course itself as well as my results
How I Make $1K – $2K Commissions Using a 2-Step Process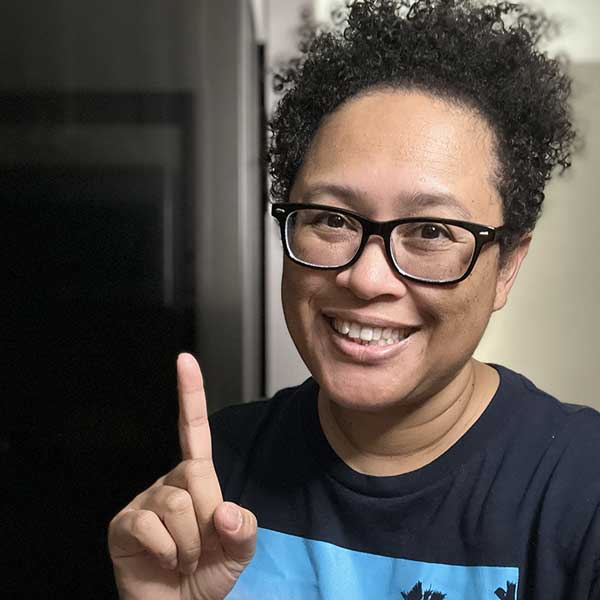 Hi! I'm Eartha, an affiliate marketer, and author of this blog. I enjoy seeking out cool affiliate programs as well as sharing ways to help increase affiliate income.
One of the ways I've been able to increase my affiliate income is by promoting high-ticket offers.
High-ticket affiliate marketing enables you to earn higher commissions which means scaling up your online business faster.
If you're ready to level up your affiliate income, click the link below:
Click here to learn how I went from zero to making $1K – $2K commissions.
What is the Zach Crawford $7 Course?
The actual name of the Zach Crawford $7 course is Passive Affiliate Profits. It has become known as the $7 course because Zach initially released it at a $7 price point.
It is highly possible that the price may go up so if it is still available at the lower price, you should definitely take advantage of it.
Click here to check the pricing
I have to say that this course packs a lot of information for a low price. I've paid much more for other courses that don't offer the same amount of value.
As I mentioned earlier, Zach doesn't put out subpar courses. He has had massive success in the affiliate marketing space. You can take what you learn in the course and have a fully functioning online business.
You also have the opportunity to earn $1,000 in commissions (more on that later.)
I'll dive into the details of the course and share the potential benefits of taking the course and putting what you've learned into action.
Meet Zach Crawford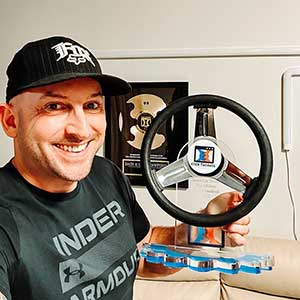 If there is anyone to learn affiliate marketing from, Zach would be my top choice. He has been successful in affiliate marketing for almost a decade.
You can learn more about his background and how he got into affiliate marketing by reading my Zach Crawford success story post.
Zach has had many accomplishments in affiliate marketing. He is a 7-figure earner, a Clickfunnels 2 Comma Club winner as well as a Clickfunnels Dream Car winner.
He has also created one of the top affiliate marketing courses on the market called the Millionaires Challenge System (MCS).
One of his goals for his MCS course is to create 100 millionaires by 2026. That is an amazing goal and many of his students have already reached the 6-figure mark.
What's even more impressive is that many of his students have reached $10K – $20K per month without ever having any experience in online marketing before.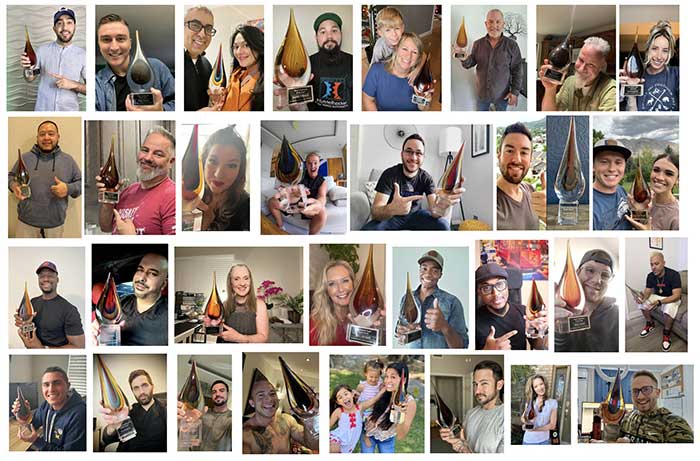 My personal experience with Zach has been a positive one. I discovered Zach from one of his YouTube videos a while back.
At the time, he was running a contest to win one of his courses. All anyone had to do was leave a comment on one of his videos and I was the lucky one chosen to win a Zach Crawford course.
I really enjoy his teaching style. He tells it like it is in order to help you learn and succeed. It is no different in his Passive Affiliate Profits course.
Overview of the Zach Crawford $7 Course (Passive Affiliate Profits)
The affordable price point of Passive Affiliate Profits is certainly attractive. When it comes to courses being priced so low, I automatically assume they're not going to be good.
However, since it is Zach, I decided to give it a try. I was actually blown away by the amount of content he put into the course and how in-depth it is.
The course has six modules and within each module are several videos. Here are some of the topics covered:
Market research
Choosing the best products
Using a sales funnel
Promotion without a funnel
How to get traffic (Zach goes really in-depth here)
How to make big profits with a small audience
What to do once you're consistent with content creation
Plus resources and bonuses
This course has everything you need to launch a fully functioning online business with affiliate marketing.
Traffic Strategy
Getting a steady flow of traffic is often one of the most challenging parts of starting affiliate marketing.
You won't be disappointed with this section of the course. It goes into a lot of detail in creating short-form content.
Short-form content consists of 7-second or longer videos that you can post as Instagram reels, Facebook reels, TikTok videos, and YouTube shorts.
Zach focuses primarily on two social media platforms: Instagram and TikTok.
You can either focus on one or both. Either way, you'll need to be consistent with posting content. This is where a lot of beginners give up to soon.
They post a few videos and think affiliate marketing doesn't work. Those who succeed were consistent and are still consistent with posting content.
I've done affiliate marketing long enough to know that no matter what traffic source you choose, you have to be consistent.
Pros & Cons of the Course
There are many things I like about the Zach Crawford $7 course (Passive Affiliate Profits) and some things that I considered cons about the course. Let's start with the pros.
Pros
Affordable
This course is extremely affordable, especially if you are able to catch it at the $7 price point. The price may go up in the future but even then, it may still be at what's considered an affordable price.
Comprehensive Content
The information provided enables anyone to launch a fully functioning online business. It covers everything from choosing an affiliate product to promote to generating unlimited amounts of traffic.
Actionable Advice
Profits can be made if you take action on what you learn in the course. Zach goes step-by-step on what to do. Simply follow what he is teaching and take action on what you learn.
Cons
Limited Opportunity to Ask Questions
As you go through the course, there is no way to ask questions and get immediate answers. You do have the option of asking questions in Zach's Facebook Group. However, not everyone in the group has invested in the course or they are beginners themselves.
No Other Traffic Strategy Addressed
The main traffic strategy that is focused on is social media traffic, particularly from Instagram and TikTok. For example, in terms of free traffic, I like to recommend creating a niche blog. It takes a bit longer for generating traffic with a blog which may be why it isn't a recommendation.
My Results Following Passive Affiliate Profits
The course teaches you how to earn income online by promoting high-ticket affiliate products. You can also choose to promote Zach's course and join the Zach Crawford affiliate program.
I'm already in the MMO (make money online niche) so rather than seek out a different high-ticket affiliate offer, I kept it simple and chose to join Zach's affiliate program.
After applying what I learned, I was able to make my first $1K high-ticket commission as pictured below:

I was super excited and have continued my promotion of the product. It goes to show that when you take action on what you learn, big results are possible.
If you're ready to level up your affiliate income, click below to learn the skills:
Conclusion
I hope my Zach Crawford $7 course review was helpful. Overall, I think it is worth much more than $7 and will be worth more even if the price eventually goes up.
But, like any course, it won't help you if you do not apply what you learn. If you invest and then choose not to watch the videos or watch some videos and not others, you're only going to delay success.
The best course of action is to watch the videos in order and take action on everything that is taught. I have shared my own results following the course and proved what is possible with consistent effort.
Click here to learn how I went from zero to making $1K – $2K affiliate commissions