Have you come across the Young Living products and business opportunity? If you enjoy using essential oils and want to start a business selling them, a Young Living business may be the opportunity you are seeking.
Young Living is a multi-level marketing company that specializes in essential oils, blends, and oil-infused products made from therapeutic-grade essential oils.
However, keep in mind that Young Living is a multi-level marketing (MLM) company that definitely has its pros and cons.
Are you tired of online scams? Learn how I went from zero to making a consistent income online every month with affiliate marketing. Click here to learn how I did it.
What is a Young Living Business?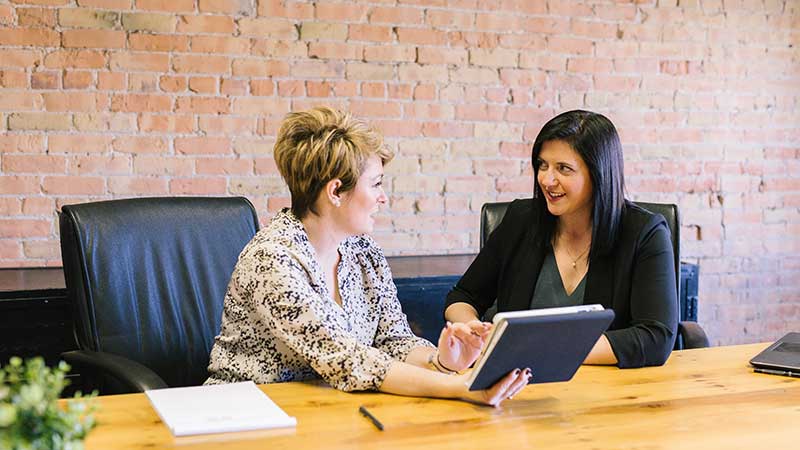 You have likely checked out the Young Living website and browsed around. They are an essential oil company and sell therapeutic-grade essential oils and essential oil-infused products.
They also have a line of CBD oil products. CBD oil is extremely popular and is in high demand. The company was founded in 1994 by D. Gary Young and his wife Mary Young.
Besides the essential oil product line, the company also offers a business opportunity in the form of multilevel marketing.
In order to participate in the MLM, you must become a member. As a member, you receive 24% off the retail price of all products.
You also have the opportunity to earn commissions by selling the products to others and by building your own team (downline) of other distributors.
The Young Living compensation plan outlines all of the details. I've always found MLM compensation plans confusing.
For the most part, it works similar to most MLMs in that you are sharing the business opportunity with others (recruiting) and signing people under you.
Choosing a Starter Kit
Part of becoming a member also means buying a starter kit. You have the option of buying a basic kit, specialty kit, or premium kit.
These kits contain various Young Living products such as the essential oils, oil diffusers, and other items depending on the kit that you choose.
They range in price from $35 to $160 and up. As you go through the sign-up process, you will be asked if you want to be part of the Essential Rewards which means earning up to 25 percent back in product credit and exclusive gifts.
The Pros and Cons of Multilevel Marketing
The Pros of an MLM Company
Being part of an MLM has its pros and cons. The pro is that you do not have to start a business from scratch. There is no need to come up with a product idea or manufacture anything, etc.
You can resell the MLM company's products for a percentage of the sale. Another benefit is that it is usually low-cost to get started in comparison to starting a business on your own or investing in a franchise.
MLMs are also convenient as you can run them from home which works well for people with full or part-time jobs or are stay-at-home parents.
The Cons of an MLM Company
Unfortunately, the cons often outweigh the pros in most cases. Multilevel marketing companies do not have the best reputation.
Many require you to spend money monthly and independent distributors do not make enough in income to make it worthwhile. That being said, below is a screen capture of Young Living's income disclosure:

The bulk of independent distributors do not make much at all in the span of a year. 88% earned an average of $4 and $1,022 on the high end. 2% made an average of $1,551 with the highest at $39,650.
I'm sure some of the members sign up just to have the discount. However, this is often the same result for most multilevel marketing companies.
Only a small percentage of independent distributors make the high five and six-figure earnings.
The biggest challenge for most people is actually building their business. That is because it requires generating leads and lead generation is not easy.
How Most MLM Companies Suggest You Generate Leads
Many MLM companies recommend sharing products by having parties. Most people have attended these types of parties and don't like being sold to.
I have been invited to many of them myself and absolutely knew what was up. I knew it was an MLM invitation.
Thankfully, there is a better way for independent distributors to generate leads and build their downline. It is by using the internet.
Thanks to internet marketing, multilevel marketers and network marketers no longer have to approach family, friends, and strangers.
People that are interested in what you are offering will find you. MLSP (My Lead System Pro) has been teaching network marketers how to generate targeted leads via the internet since 2008.
They teach how to do content marketing, build sales funnels, email marketing, and more. You should definitely check them out if you are interested in any type of MLM opportunity.
Why I Stopped MLMs and What I Do Instead
I am actually still part of a multilevel marketing company myself. However, I did not actively build a downline and have no interest in doing so.
Like many people, I was attracted to the MLM business because it can be run from home and I was sucked into the possible earning potential.
However, reality set in quick and I struggled to keep people in my downline and couldn't sign them up fast enough to make it worthwhile.
Instead, I turned to affiliate marketing and it has been an easier path. Affiliate marketing is the promotion of another company's products and/or services in exchange for a commission when a sale is made.
Unlike an MLM, there is no recruiting. I run my online business on my own by building niche websites, creating content, and recommending affiliate products.
Major corporations have affiliate programs such as Amazon, Petco, Target, and more. There are hundreds of thousands of affiliate programs that you can join.
Joining affiliate programs is free. For example, if I wanted to start a niche website in the personal development niche, I could apply for Tony Robbins' affiliate program and promote his products using my affiliate links.
When people click on my affiliate links and buy what I recommend, I make a commission. You can learn more about how I got started and how it works by visiting this landing page.
My Closing Thoughts On a Young Living Business
If you are genuinely interested in starting a Young Living business, you should definitely read up on it and possibly find someone who is having success with it.
You should also be aware of how MLMs work, what is involved, and what it takes to be successful.
There are many ways to make a living online and multilevel marketing is one of them. If you want a low-cost and low-risk alternative to MLM, consider affiliate marketing.
Niche websites are what I use to earn a consistent income online through affiliate marketing.
It is one of the best ways to earn affiliate commissions. I make commissions while I am sleeping, out grocery shopping, or relaxing with my loved ones.
Beginners may find it a bit challenging to get started. I did as well so I followed a step-by-step training program.
That training program made all of the difference for me and I use it today to help others one-on-one with creating and growing their own niche websites.