Remote work is extremely popular as more and more people are seeking ways to earn income from home. Remote setting is one of the ways to do this and it is actually possible to make a lucrative income in the process. If you have an interest in working remotely, the Richard Yu remote setting course may be what you're looking for.
I'll share a bit about remote setting as well as more about Richard Yu and whether or not his remote setting course is something worth investing in. I've written about Richard in the past and have been following his YouTube channel as well.
He shares a ton of information about productivity and is transparent about his own successes and failures when it comes to his entrepreneurial growth. Let's dive into what the Richard Yu remote setting course is all about.
How I Make $1K – $2K Commissions Using a Simple 2-Step Process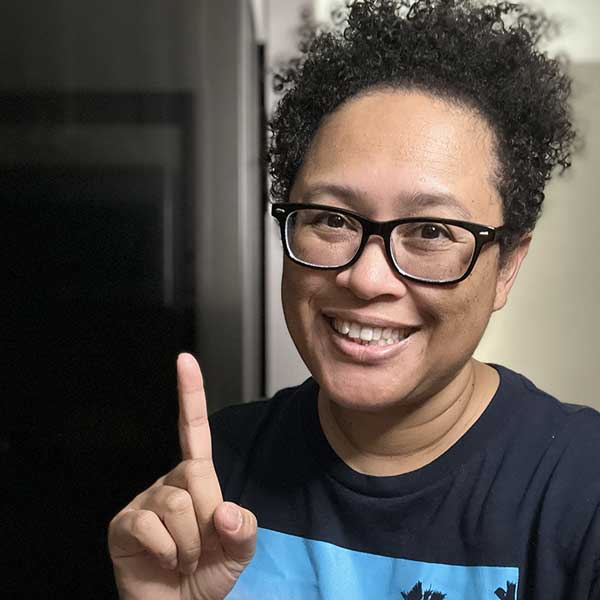 Hi! I'm Eartha, the author of this blog and an affiliate marketer. I've been earning income online without my own product and without personally selling anything.
I've also been able to make $1K – $2K commissions online by doing high-ticket affiliate marketing. High-ticket affiliate marketing enables anyone to make a steady income online without all of the hassles of a typical online business.
You never have to source products or bother with closing anyone over the phone. You're also able to work from home!
Click here to learn how I make $1K – $2K for every sale that I refer using a simple 2-step process.
The Growing Trend of Remote Work
If you check out Google Trends for the term "remote work", you'll notice that it is highly trending.
More people are searching for ways to work remotely. There are also more remote jobs available for people to apply to. Everything from SEO jobs to project management jobs.
Companies everywhere are embracing remote work and enabling people to work from home and saving them from a commute.
However, if you do not have the specific skills for some of the remote work available online, you may find it challenging to work from home.
This is where an option like remote setting can come in handy. With remote setting, you do not need to have any prior experience.
All that you need to do is learn the right skills to begin closing sales via DMs on Instagram.
The good news is that you can learn what you need from an experienced remote setter like Richard Yu.
Richard Yu and Remote Setting
If you are not familiar with Richard Yu, you may want to check out his YouTube channel. That is where I first discovered Richard.
He grew his channel by creating videos about productivity. Many of his videos shared a typical day in his life which often started around 4 am with a cold shower.
His videos began while he was still a college student. Eventually, Richard followed his passion for entrepreneurship and after some failed attempts with dropshipping and an ATM machine business, he turned to finding a mentor.
The mentor he found has a successful coaching business and during his mentorship, Richard became a remote setter and learned how to close high-ticket sales that earned him high-ticket commissions.
Since then, Richard has created his own remote setting course that offers his own certification program called the Richard Yu Setter Certification Program.
How the Richard Yu Remote Setting Course Can Help
Things have changed a bit since Richard was a remote setter himself. When he did remote setting, it involved scheduling Zoom calls with interested leads.
Today, remote setters do much of the work through DMs (direct messages) on platforms like Instagram.
It's much easier because you don't have to talk to potential leads over a Zoom call. You simply send messages via direct messaging and book appointments for the company you are setting for.
For each booked appointment that converts into a sale, you earn a commission. It's a great way to earn income online and you can do it from anywhere using your smartphone.
Richard's remote setting course will teach how to create direct messages to send as well as how to find high-ticket coaches to work for.
Getting access to the Richard Yu remote setting course is a matter of following Richard on Instagram or his YouTube channel and following whatever link he has in his profile or video description.
The High-Ticket Products
Many of the high-ticket products are in the online coaching and consulting space. These coaches have created coaching programs that are often sold for tens of thousands of dollars.
These coaches often need setters to help book coaching calls and make sales. They offer a generous commission for each booked call that results in a sale.
Setters are able to earn upwards of $5K a month or more depending on the price of the product and how many sales are closed from their booked calls.
Sliding Into Someone's DMs
What is nice about remote setting is that many of the high-ticket coaches already have a large following on platforms like Instagram.
Whenever there is a new post or video reel, there is often a call-to-action that tells their followers to comment or to send a DM.
When this happens, a remote setter can then follow up with these individuals and begin chatting with them via direct messages.
The job of the remote setter is to set (book) calls on behalf of the high-ticket coach or consultant they are working for.
Since setting is primarily done via DMs, it is an easy and convenient way to earn an income online.
Richard Yu Remote Setting Course Reviews
The Richard Yu Setter Certification Program has received high reviews on Trustpilot. Here is what some of his students had to say:


The overall consensus is that the course itself is thorough and provides what is needed to do remote setting. Many students even like that there is company placement which is convenient when it comes time to find a high-ticket coach or consultant to work for.
Pros of the course included:
Great community within the program
High praises for the coach inside the course
Well organized course
Some of the cons for the course included:
Wishing there was more hands-on experience
More communication after becoming certified
Who the Richard Yu Remote Setting Course is For
Remote setting is not for everyone. However, if you are seeking a way to make a steady income from home and you're comfortable with communicating with people via direct messaging, it is an ideal option.
Learning how to use Instagram is a great place to start. It is easy to learn and once you've learned what to say, the process should be fairly straightforward.
There are no guarantees that you will land a position with a company and there are no guarantees that if you do, you'll make a steady income.
Even if you are able to book several appointments within the span of a month, there is no way to guarantee that those appointments will convert into sales.
If you are willing to learn the skills and take massive action, the possibility to earn a lucrative income is higher.
It's important to go into it with an understanding of what may and may not be possible as a remote setter.
How I Make $1K – $2K Commissions Online Without Talking to Anyone
While remote setting is one of the many ways to make an income online, one of my all-time favorite ways is with affiliate marketing.
I've been doing affiliate marketing for quite some time and there are many reasons why it's a great way to make income online (and in some cases, a better way!)
First, let's define what affiliate marketing is:
Affiliate marketing is the promotion of another company's product in exchange for a commission for each sale that you refer.
Here are some benefits of affiliate marketing:
You don't need your own product
There is never any customer service to deal with
No need to talk to anyone via DM or on Zoom
Automate at least 90% of the work
Easy to learn
Work from anywhere
Unlimited earning potential
Below is a screen capture of some high-ticket commissions I've made doing affiliate marketing: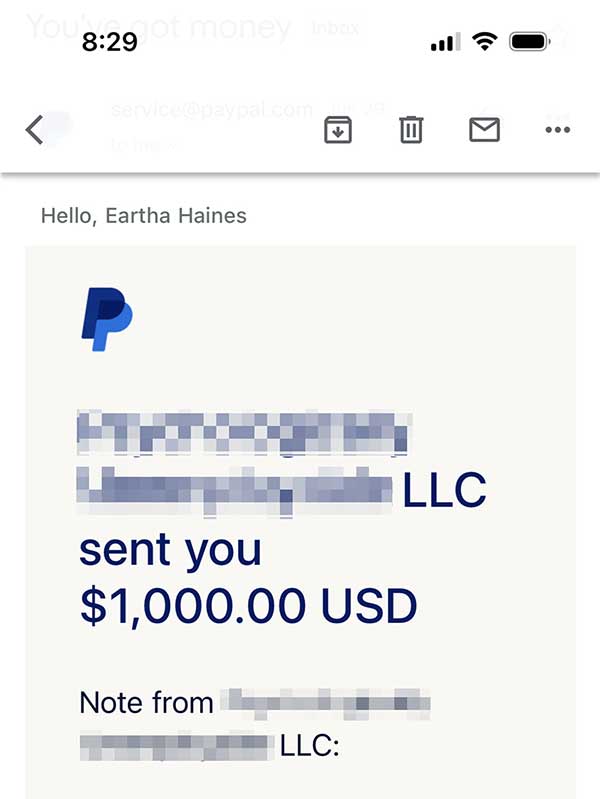 If you are ready to make a steady income online without having to speak to anyone or personally sell anything, then click the button below:
Conclusion
I think remote setting is a great option to look into if you are wanting a convenient way to make an income online. It is possible to earn thousands per month working part-time hours.
In most cases, you can even work your own schedule since everything is done through direct messaging.
Another option is to do high-ticket affiliate marketing. I prefer affiliate marketing because I do not need to chat with leads and 90% of what I do is automated.
You can learn exactly how I do affiliate marketing by following the same online training I followed.
If you are ready to level up your online income, then click the button below to get started today: