Have you come across a Prashant Sharma ad and wondered what the GI Funnel is about? I have as well and I did sign up to watch his webinar and learn more about what he offers.
What caught my attention was that Prashant's landing page stated that his method doesn't involve affiliate marketing, selling on Shopify, etc. That definitely made me curious.
Being an affiliate marketer myself, I feel that it is one of the best online business models, especially for beginners. That is why I always take those types of statements semi-bashing affiliate marketing with a grain of salt.
Read on to learn more about what exactly the GI Funnel is about.
How I Make $1,000 Commissions Using a Simple 2-Step Process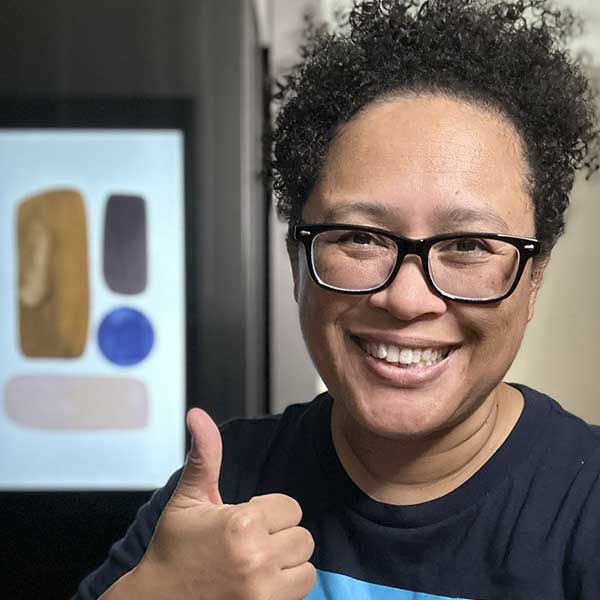 Hey there! I'm Eartha, the author of this blog and an affiliate marketer. I share various online courses and affiliate programs that may boost online income.
One of the ways I've been able to increase my online income is by focusing on recommending high-ticket affiliate products.
Since shifting my focus, I've been able to make $1,000 – $2,000 commissions. Click the link below to learn the same high-income skills I learned to scale up my online income:
Who is Prashant Sharma
Up until I saw his ad on Facebook, I had never heard of Prashant Sharma. According to an about page I found on his GI Funnel website, he is a 7-figure digital marketing expert.
He specializes in helping people make money online primarily through learning how to generate leads for their online businesses.
Other than that tidbit of information, I wasn't able to find much else about Prashant. That may definitely make people wonder if what he offers is a scam or legit.
When I can't find a lot of information about someone who is selling an online course or product, it makes me wary.
However, I don't think that what he offers with the GI Funnel is anything scammy. It isn't an online business model that I particularly care for but it may be ideal for others.
What is the GI Funnel?
After watching the short webinar after signing up for more information, I learned that the GI Funnel is a type of sales funnel to land new clients for a lead generation business.
In the webinar, Prashant suggests selling traffic to people as a business model. This involves running paid ads. What I got from it is that you help other people generate leads for their business.
You charge them for traffic and thus, you can have several clients that pay you a recurring fee month after month.
This isn't a new concept at all. The way Prashant presents it is a little different but it seems to all come down to traffic generation that results in lead generation.
The product he upsells at the end of his webinar is a blueprint to put the business together. It requires scheduling a call with Prashant.
I have seen this business model time and time again. Many courses teach how to create your own marketing agency in which you create paid ads and generate leads for small businesses.
Why Prashant Sharma Disregards Affiliate Marketing
One thing I disagreed with during his presentation is how he spoke somewhat negatively about affiliate marketing not being a good online business model.
I think a lot of affiliate marketers would disagree. Prashant doesn't care for affiliate marketing when it comes to earning income online.
He says the amount you spend on ads isn't worth the amount you may make in commissions from affiliate products.
In a way, he does have a point. However, you do not need to spend money on ads in order to make affiliate commissions.
I make steady commissions month after month without spending a single dime on paid advertising. My strategy involves creating niche websites and generating free web traffic.
In fact, that is the reason I chose affiliate marketing when I got started with wanting to make money online. I didn't have a budget to run paid ads and creating a niche website was low-cost and easy to maintain.
Is the GI Funnel Strategy Worth It?
As I mentioned earlier, a lead generation business is not a new business model. There are plenty of courses online that essentially teach the same thing.
Keep in mind that running your own marketing agency isn't as easy or lucrative as it may sound. First, you'll have to track down clients that may be interested in paying for new leads.
There are plenty of opportunities for that but if you aren't comfortable pitching your business to other business owners, it may be difficult to get your own leads.
Also, just because you can generate traffic and leads using paid ads, many clients will want results for what they're paying for.
Meaning, they'll want leads that convert into customers and they may want monthly reports on the traffic and leads you're providing.
If this is the type of business model that interests you, learning a new strategy may be worth it to you.
Why Affiliate Marketing May Be a Better Online Business Model
One main reason that I became an affiliate marketer is the freedom. I used to be a web developer and I also did a lot of freelance work. I had a strong desire to work for myself without any clients.
Affiliate marketing offered that freedom. It wasn't until a job layoff that I finally pursued affiliate marketing seriously.
I put up a WordPress website and had no idea what I was going to do with it. I didn't want to spend time trying to figure out how to make money with a website so I searched for an online training program that would teach me.
Fortunately, I found this one and by taking action on the lessons I learned there, I was able to quit a full-time retail job and work on my website full-time.
Affiliate marketing offers time freedom and lifestyle freedom.
The Advantages of Affiliate Marketing
If you are genuinely interested in affiliate marketing, don't let anyone deter you from doing it. There are so many advantages to pursuing it as an online business model. Here are some of my favorite:
Low barrier to entry (anyone can do it)
No prior experience needed
Low-cost and easy to start
Hundreds of thousands of affiliate products to promote
No customer service
Never anything to store, package, or ship
Unlimited earning potential
Work from anywhere with a WiFi connection
Choose the niche you want to work in
Excellent if you like working on your own
You don't need to run paid ads to be an affiliate. Free web traffic is everywhere and one of the best ways to generate free traffic is by creating a niche website (also referred to as a niche blog.)
A niche blog focuses on one specific topic and it can be anything that you like. There are travel bloggers, parenting bloggers, personal finance bloggers, and so many more.
The key is choosing a niche that you have a genuine interest in. There are affiliate products for any niche that you can think of.
Closing Thoughts
Whether or not you can benefit from Prashant Sharma's GI Funnel training is debatable. Chances are it will have a steep price so be prepared if you choose to book a call to learn more.
Do understand that there are a variety of ways to earn income online that won't cost you thousands of dollars to learn how to do.
I have been able to earn a steady income online using a niche blog and affiliate marketing. You can do the same. Click here to learn how.