Most luxury niches will offer affiliates great commissions as the products are typically high-ticket. These luxury watches affiliate programs are one such product.
By joining a good luxury watch affiliate program, you have the opportunity to earn thousands of dollars per qualified sale.
At a minimum, one commission can be in the hundreds of dollars per sale. Not bad at all if you are driving steady traffic to your affiliate links.
Below are some great luxury watches affiliate programs that you can consider applying to.
How I Make $1,000 Commissions Using a Simple 2-Page Website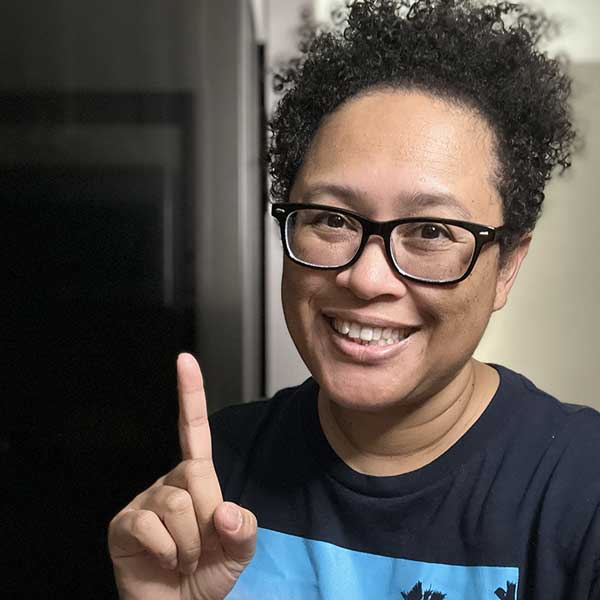 Hi! I'm Eartha, the author of this website and an affiliate marketer. I've been doing affiliate marketing for quite some time.
It is my goal to share what I've learned about making steady affiliate income online. One of the ways I do that is with high-ticket affiliate marketing.
Rather than promote low-ticket products, I focus on promoting high-ticket affiliate products that provide the best solution for my target audience.
Since I've begun doing high-ticket affiliate marketing, I've had some amazing results! If you're ready to level up your affiliate income, then discover what I did below:
Luxury Watches Affiliate Programs
These luxury affiliate programs are put into place by companies in order to help boost revenue through the efforts of affiliate marketers.
Most of these affiliate programs pay commissions 30 days after they occurred via PayPal, check, or direct deposit.
Bob's Watches
Watch Warehouse
Ashford
Jared
These online retailers are also helpful as there is currently no Rolex affiliate program or Patek Philippe affiliate program which are two of the most searched for luxury watch brands.
Bob's Watches
This website is excellent for luxury watches, especially the higher-end options such as Rolex, Patek Philippe, and others.
What makes this luxury watch website popular is that the watches are pre-owned which saves customers a bit of money than buying brand new.
It is also great for people seeking vintage models of their favorite brands.
Bob's Watches affiliate program is managed through Pepperjam and offers a 5% commission. Payouts are capped at $1,000 per transaction and they have an average order value of $8,000.
This is a great option since there isn't currently a Rolex affiliate program. You can still earn income by promoting Rolex watches.
Commission: 5%
Cookie Length: not disclosed
---
Watch Warehouse
This website specializes in luxury watches, collector pens, and more. You can find high-end watches such as Tag Heuer, Gucci, Cartier, and more. They also carry fine pens and jewelry.
The Watch Warehouse affiliate program is managed through ShareASale. No commission rate was disclosed on the affiliate program page but it does have a 30-day cookie length.
Commission: not disclosed
Cookie Length: 30 days
---
Ashford
You can find luxury watches, eyewear, jewelry and more on the Ashford website. Some of the luxury watches they carry go as high as $25K and up.
This website is great as you can likely get multiple sales from one customer due to the variety of luxury items that they carry.
The Ashford affiliate program is managed through CJ Affiliate and offers a 6% commission and 45-day cookie length.
Commission: 6%
Cookie Length: 45 days
---
Jared
You may recognize this jewelry company. Jared is well-known and they do carry high-end luxury brands such as Breitling, TAG Heuer, Bulova, and more.
The Jared affiliate program is managed through CJ Affiliate and offers a 7% commission and 24-hour cookie length. Short cookie lengths tend to deter me from applying to an affiliate program.
However, if the products and commissions are good, it can still make it worth applying to and promoting.
Commission: 7%
Cookie Length: 24 hours
---
How to Sell Luxury Watches as an Affiliate Marketer
If you want to make steady commissions from promoting luxury watches, you'll need to create a steady stream of targeted web traffic.
One of the best ways to do this is by creating a niche website, also known as a niche blog.
It wasn't until I created my first niche website that I finally began to earn consistent affiliate commissions.
Initially, I didn't know how to make money with a blog. I had just experienced a job layoff so I didn't want to waste a lot of time trying to figure things out on my own.
Instead, I searched for an online training program and found this one.
Following that training and putting into action what I learned is what helped me to transition from a full-time retail job to working on my website full-time.
Niche websites are excellent for promoting affiliate products. The content that you create generates free targeted web traffic.
That is what you'll need to begin earning commissions recommending these luxury watch websites.
Possible Niche Blog Ideas
Approaching this niche will involve choosing the type of subniche to get into.
There are many ways you can go. Some luxury subniches that come to mind include:
men's fashion
luxury watch brands comparison
how to buy and care for luxury watches
luxury lifestyle information
Any topic that is related to luxury can provide you with the opportunity to promote luxury watches.
However, the closer the niche is to watches, the more targeted your niche audience will be.
High Ticket Sales Funnels
Another great option is to create a sales funnel that focuses on promoting high-ticket affiliate offers. A sales funnel is nothing more than a 1 to 2-page website that is used to collect leads.
The landing page will consist of a form that collects at a minimum, an email address. You can also collect a visitor's first name if you want.
You offer a free incentive such as a free ebook, video, etc., in exchange for a visitor's contact information.
Learning how to use a sales funnel for high-ticket affiliate marketing is really easy to learn. There is sales funnel software that you can use to make setting it all up even easier.
I recommend following a course to help you understand how it all works. The Zach Crawford course is a good one to check out.
Creating Content for Your Niche Audience
You have an unlimited number of content ideas by simply doing a Google Search and using its autosuggest feature.
For example, here are some user queries that come up in the autosuggest search:
how to clean a rolex watch band
best luxury watch cases
how to choose a luxury watch
luxury watches that hold value
Once you have your blog post idea, the next step is to create as helpful a post you can for your readers.
The content that you write is what eventually gets indexed and ranked in the search engines such as Google.
By consistently creating new content, your website will begin to receive a steady stream of targeted visitors interested in the products that you recommend.
Closing Thoughts
If your goal is to earn higher commissions, focusing on the luxury watch niche is a great way to go.
Many watches can cost $25K and up depending on the brand. Therefore, even at a 5% commission, you could potentially earn $1,000 or more per sale.
A great way to start earning steady commissions is by doing high-ticket affiliate marketing. If you want to get help to do so, follow the same free training I followed.
Ready to make high ticket affiliate commissions? Learn how I went from zero to consistent affiliate commissions every month. Click here to learn how I did it.