The travel niche is an excellent evergreen niche to choose as an affiliate marketer. There are many directions that you can go in.
One of the directions is to focus on the luxury travel niche. Luxury travel can include private jets, private yachts, or exotic vacations.
These high-ticket travel affiliate programs often pay commissions in the thousands of dollars per sale.
Below are some high-commission travel affiliate programs to consider for your niche website or next affiliate marketing project.
How I Make $1,000 Commissions Using a Simple 2-Step Process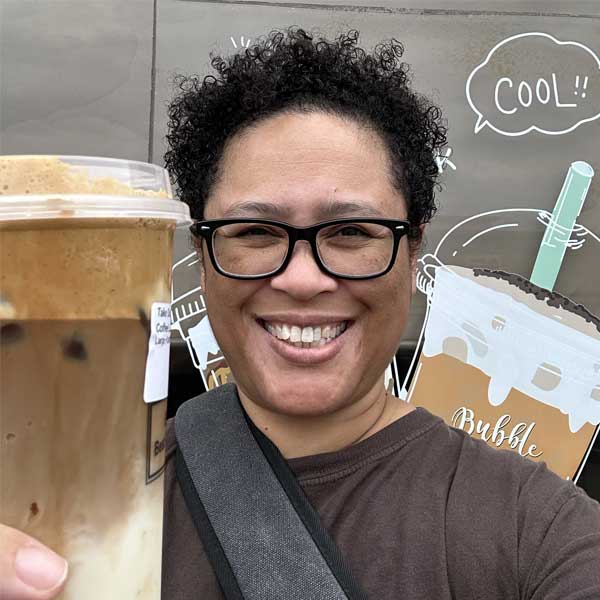 Hey there! I'm Eartha, the author of this website and an affiliate marketer. I search for and share various affiliate programs.
I also seek out ways to help boost affiliate income. One of the ways I am able to increase my online income is by recommending high-ticket affiliate products.
These products tend to have high commissions and making larger commissions is one of the fastest ways to scale up your affiliate income.
Click the link below to discover how I'm able to make $1,000 – $2,000 affiliate commissions:
High Ticket Travel Affiliate Programs
One of the best ways to boost your affiliate income is to promote affiliate products that offer high commissions.
High-ticket affiliate programs tend to offer high commissions due to the luxury travel niche they cater to.
You can often expect commissions that are over $1K per sale in many cases.
Villiers Jets
Oceanscape Yachts
Travel Payouts
Sandals
Villiers Jets
This company specializes in the luxury travel niche in the form of chartering private jets.
They offer their services worldwide. What's even better is that they have a high-commission affiliate program.
The Villiers Jets affiliate program offers a 30% commission which equates to thousands of dollars per booking.
By targeting the right audience, you can earn some lucrative commissions in the span of a month.
Commission: 30%
Cookie Length: 365 days
---
Oceanscape Yachts
Similar to Villiers Jets, Oceanscape specializes in luxury travel in the form of chartering private yachts.
The typical price for a weeklong charter costs around $25,000. The typical commission for such a booking is around $1250.
Reaching the right audience for this service can result in excellent commissions for you.
The Oceanscape Yachts affiliate program offers thousands in commissions with cookies that don't expire.
Commission: approximately $1250 per booking
Cookie Length: no expiration
---
Travel Payouts
Unlike the affiliate programs already mentioned, Travel Payouts is a travel affiliate network.
That means that they have several different travel affiliate offers that you can promote.
The commissions aren't as high-ticket but you can still earn hundreds of dollars from one referral.
Many of their top affiliates earn tens of thousands per month. Joining Travel Payouts is a great addition to any other travel affiliate products that you promote.
Commission: varies per offer
Cookie Length: varies
---
Sandals
You may be familiar with this brand as Sandals is a popular option for resort vacations in the Caribbean.
The Sandals affiliate program isn't as high-ticket as the others mentioned above.
However, you can still earn hundreds in commissions which adds up quick when marketing to the right niche audience.
This affiliate program is ideal to promote along with any other travel products that you are promoting.
Commission: 4%
Cookie Length: 60 days
---
How to Make Money with High Ticket Travel Affiliate Programs
It is great to have these high-commission affiliate programs available to join, but how do you make steady sales with them?
One thing to keep in mind is that these affiliate programs do have an approval process. You may not be approved if you don't have some type of online asset such as a niche website or related social media following.
What I recommend is creating a niche website in the travel niche. It wasn't until I created a niche website that I actually began to make steady affiliate commissions.
Niche websites work extremely well in promoting affiliate products. The reason is that you create content that attracts the right targeted audience to your website.
That is the kind of web traffic that you want. The right target audience can result in sales which means affiliate commissions for you.
Initially, I didn't know how to make money with a blog. I did some research and found an online training program that offered training on this business model.
What is a Good Luxury Travel Niche?
You'll want to start off by choosing a niche that will attract those interested in luxury travel. (Note: Also see Luxury Escapes affiliate program.)
Some travel niche blog ideas that come to mind include:
exotic vacation spots
luxury vacation info
cruise specific info
What you should probably avoid are niches such as traveling on a budget as that would not be the right target audience.
How to Find Travel Topics to Write About
Content is the key to generating targeted web traffic for your travel niche website.
There is an unlimited number of topics that you can write about for the travel niche.
Simply open up Google Search and begin typing in keyword phrases that are related to your niche.
This tactic alone can provide you with plenty of content ideas. You can also utilize other keyword tools (either free or paid.)
In terms of the types of articles you can create, consider:
how-to
best of
review posts
faq posts
top 10
I also recommend writing as helpful a post as possible. By doing so, your posts will naturally exceed 1,000 words which signifies that you've written a thorough article.
The more helpful and relevant content you create, the higher the chance your posts will rank well in the search results.
How to Boost Your Conversions
Having consistent traffic to your niche website provides a great opportunity to make affiliate sales.
You'll want to make the most of your affiliate links. It doesn't mean that you should post your affiliate links all over your articles.
It's better to place them strategically. I typically post my affiliate links toward the top of my articles and always at the bottom.
Many people skim an article versus reading it word for word. Therefore, it's helpful to place your affiliate links in those key areas.
If your article is especially long, you can also place one in the middle of your article.
Closing Thoughts
If you like high-ticket affiliate programs, the travel niche has some great ones. You will need to target a very specific audience.
However, once you do and you receive a steady flow of traffic, you can make sales.
If you are ready to level up your affiliate commissions, consider following the same step-by-step training I followed.
Ready to make money with a blog? Learn how I went from zero to consistent affiliate commissions every month. Click here to learn how I did it.