The health niche is one of the big three evergreen niches besides wealth and relationships. This niche has big earning potential for affiliate marketers. I've compiled some of the best health and fitness affiliate programs for the new year and beyond.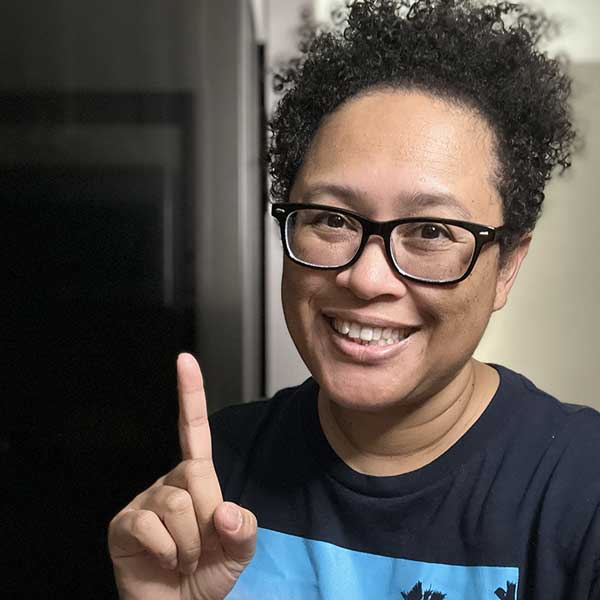 How I Make $1K – $2K Commissions
Hi there! I'm Eartha, the author of this blog and a full-time affiliate marketer. My goal is to share affiliate programs and products that may help you grow your online business.
If you are struggling to get started or have some experience and are stuck with growing your online income, you'll want to learn how I was able to grow my business from zero to a steady income online.
Health and Fitness Affiliate Programs You Can Join
The following affiliate programs are from companies that are well-known and have been in business for several years. Joining an affiliate program with a company that has longevity means that the company will likely be around for years to come.
Another plus about promoting well-known brands is that they are likely to convert faster since many people will be familiar with the brands. Below are some health and fitness affiliate programs that are worth applying to for earning some great commissions.
Bowflex
Hoka
Total Gym
Ace Fitness
TRX Training
Bowflex
When it comes to home exercise equipment, Bowflex is a household name. They have been around for years and have numerous fitness products such as stationary bikes, ellipticals, home gyms, weights, and treadmills.
The Bowflex affiliate program offers a 3% commission and a 30-day cookie length. The affiliate program is managed through Impact.
Commission: 3%
Cookie Length: 30 days
Hoka
There is only one brand of athletic shoes that I wear on a regular basis and that is Hoka. Hoka specializes in running shoes. They are a well-known brand and I particularly wear them for my plantar fasciitis. I like the support these shoes offer. Besides that, I also like the affiliate program.
The Hoka affiliate program is managed through Linkshare and offers between 3% and 14% on product sales.
Commission: 3% – 14%
Cookie Length: not disclosed
Total Gym
The Total Gym has been around for as long as I can remember. I believe we owned a Total Gym at some point over the years. I remember really liking the machine. The company has several options available now.
The Total Gym affiliate program is managed by Commission Junction and offers various commission rates depending on the products. You can view the commission rates below.
Commission: Full-units: 7.5%, Attachments: 3%, DVDs: 3%, Memberships: 3%
Cookie Length: 45 days
Ace Fitness
When it comes to becoming a certified personal trainer, Ace is one of the most popular certification options. Many people that are in the health and fitness niche may look into getting certified as personal trainers. This is where you come in as an affiliate.
The Ace Fitness affiliate program is managed by Impact and offers a 7% commission rate.
Commission: 7%
Cookie Length: 90 Days
TRX Training
This is another well-established company in the fitness niche. TRX is known for its suspension trainers. However, they also sell weights, weighted vests, and more. The suspension trainers are great for indoor and outdoor use.
The TRX affiliate program appears to be managed in-house and offers a 20% commission rate.
Commission: 20%
Cookie Length: not disclosed
Bonus – consider athletic shoe affiliate programs such as the Nike affiliate program and Adidas affiliate program.
How to Earn Income with These Health and Fitness Affiliate Programs
There are several ways to approach affiliate marketing which is a good thing! Some people like content marketing (blogs), while others prefer to run paid ads, and still others rely on social media.
As an affiliate marketer myself, I can share the strategies that have worked well for me. I got my start in affiliate marketing by creating niche websites.
What is great about niche websites (blogs) is that they are extremely low-cost to create and you rely on SEO (search engine optimization) for your free organic traffic.
There is a low learning curve with niche websites as well. That means just about anyone can do it and grow their website to earn a part-time or full-time income.
What to Consider With Niche Websites
I'm always going to have niche websites as part of my online business. What you should consider about them include:
Slower way to earn affiliate commissions (it could take months before you make your first commissions)
Sometimes it is difficult to scale up your business
Time-consuming (you must create new blog posts on a regular basis)
A Somewhat Faster Way to Earn Affiliate Commissions
The second strategy that I implement in my online business is sales funnels. A sales funnel is a type of website that leads your visitors into a sales process.
Most sales funnels only require two pages which is easier than a niche website that requires new content on a regular basis.
Once you have a sales funnel set up, you only need to send targeted traffic to it versus writing new blog posts.
Another plus of a sales funnel is that it does all of the selling and converting for you as well as building your email list (which is key.)
That means that your online business becomes automated. You can focus your efforts on lead generation using free strategies such as short-form content on Instagram reels, YouTube shorts, Facebook reels, and TikTok.
Learning both of these strategies is fairly easy even if you have very little experience online. When I decided to learn these strategies I followed this online training course and it truly helped me to start earning a steady income online.
Below is a screenshot of an affiliate commission I earned from just one affiliate program: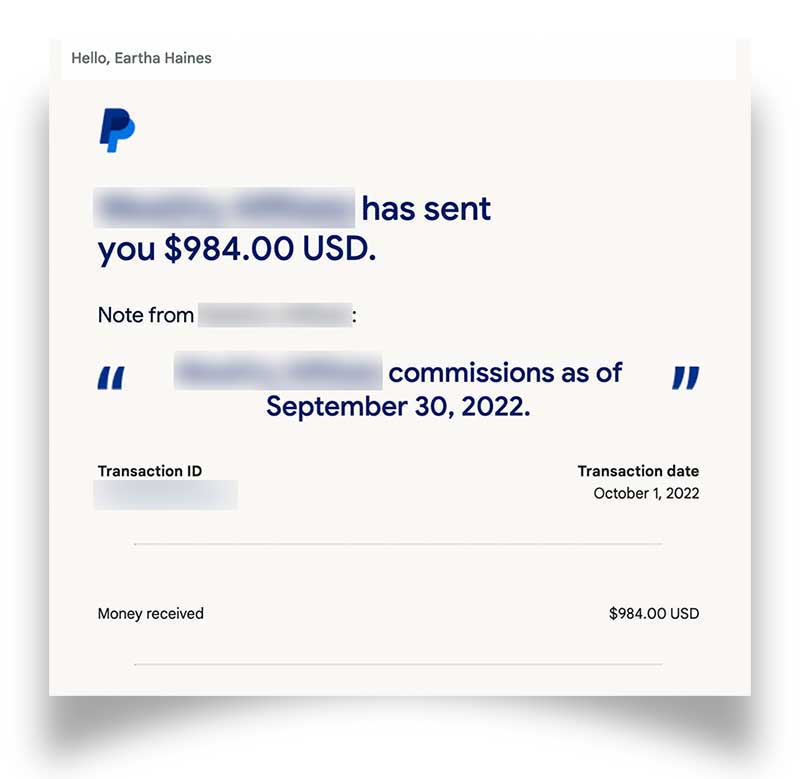 This is just an example of what is possible with affiliate marketing. The sky really is the limit! Your success is based on how much action you take and how much work you put into your business.
Closing Thoughts
The health and fitness niche is an excellent evergreen niche to be a part of as an affiliate marketer. I hope that the above affiliate programs offer you a great starting point for earning some great commissions.
If you are ready to take your affiliate income to the next level, click here to learn how I went from zero to a steady income online with a simple website.