Are you considering starting a Forever Living business but want to know a bit more before making the investment? In this brief overview, I will cover what the company is about and how you can make money with it.
Forever Living is a multi-level marketing company that specializes in health & beauty products that are aloe vera based. Founded in 1978 by Rex Maughan, the company owns its own plantations, manufacturing facilities, research and development, and quality control laboratories.
There are many MLM companies to consider joining. What makes Forever Living stand out from the rest? And is multi-level marketing a good business model? Let's dive in and find out.
NEXT: How I Left a 40-Hour Per Week Retail Job to Work On My Website Full-Time
How a Forever Living Business Works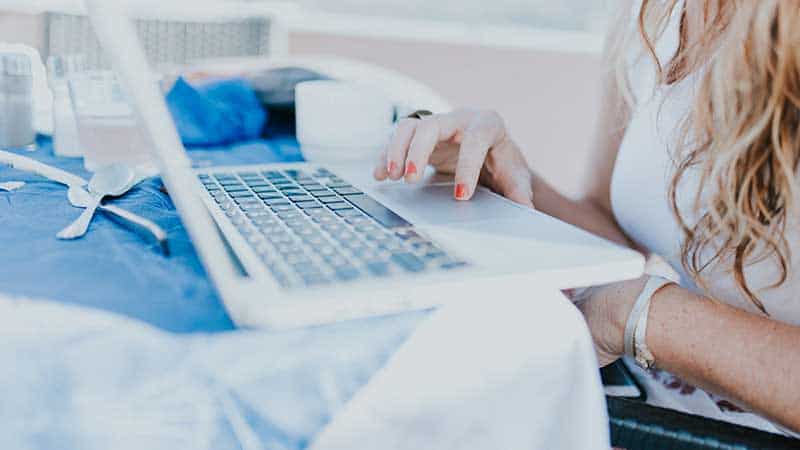 Forever Living operates like most MLM companies. The products they produce are sold by independent distributors.
Forever Living's product line consists of health & beauty products that are aloe vera based. The company is also known as "The Aloe Vera Company".
Some of their products include aloe vera drinks, skincare, essential oils, supplements, and more.
As I searched for user reviews about the company, most of the product reviews were positive. The biggest complaint was about the company changing the packaging on some products which affected the taste.
One thing that I noticed about the negative reviews on TrustPilot is that the company addressed a majority of user complaints.
Making Money with Forever Living
In order to make money with Forever Living, you will need to sign up as a Forever Business Owner. By doing so, you earn a discount on all the products which you can sell at full price to earn income.
Part of becoming a Forever Business Owner requires buying two case credits of products. Case credits is a value assigned to each product to calculate sales activity.
Therefore, one of the ways to make money is by selling products to others. The second way is to build your own network (downline) of other independent distributors.
You do not earn income by recruiting others into your downline but you can earn commissions and bonuses from their product sales.
The income disclosure page goes into a bit more detail and you can find a link to their compensation plan.
Things to Take Note Of
Here are some things to take note of which is pulled directly from their income disclosure page:
69% of this group earned an average of $105 per month ($1,263 annualized) in bonus earnings.
30% earned an average of $1,493 per month ($17,916 annualized) in bonus earnings.
Our highest earners, <1%, earned an average of $28,512 per month ($342,149 annualized) in bonus and incentive earnings.
Unfortunately, like most MLMs, a majority of independent distributors do not make a significant income from the business opportunity.
There always those that take the opportunity and run with it. It is important to understand that it requires a lot of work and results are not typical.
Nowadays, many multi-level marketers are taking advantage of the internet to generate free targeted leads on a daily basis.
This is done through content marketing, email marketing, sales funnels, and more. MLSP (My Lead System Pro) has been teaching MLMers how to do so since 2008.
This form of marketing is referred to as "attraction marketing." Meaning that you use the internet to attract leads rather than having to go out and find them yourself.
What to Understand About MLM Companies
Multi-level marketing often gets a bad rap. I've come across many blog posts that call out a company as being a scam.
The comments then contain both naysayers of the company and defenders of the company and MLM as a business model.
You have to learn sales skills as that is what MLM is about. You're selling products and you're selling the business opportunity.
What is important to understand is that multi-level marketing is not easy by any means. It requires a lot of work and constant lead generation.
Many businesses do but the return on investment with an MLM is not as great in many cases.
Multi-level marketers are often paying more into the company each month than what they are making back.
This is due to having to buy products to remain active, earn volume points, and so on. Each MLM company is different in what they require.
How I Make Money Online without MLM
Multi-level marketing is not my cup of tea. I am not a fan of building a downline, nor do I want to pay more into a business than I am making.
The online business that I gravitated towards is called affiliate marketing. Affiliate marketing is the promotion of another company's products and/or services in exchange for a commission when a sale is made.
I create niche websites, create helpful content and promote affiliate products within my content.
My content is what gets indexed and ranked in the search engines which attracts targeted visitors to my website.
A percentage of these visitors click on my referral links (affiliate links) and buy what I recommend. I then earn a commission on those sales.
Affiliate marketing has many advantages over MLM to include:
No recruiting to build a downline
You don't need your own products
There is no packing or shipping products
Work from anywhere with a WiFi connection
Unlimited earning potential
You do not deal with customer service issues
Millions of products have affiliate programs
Choose any niche that you like
Build unlimited niche websites for income
Affiliate programs are free to join
When I became serious about becoming an affiliate marketer, I sought out an online affiliate marketing training program. I found this one and the training helped me to progress faster than if I learned on my own.
My Closing Thoughts On Starting a Forever Living Business
Forever Living appears to have great products that people have been using for years.
As far as the actual business opportunity, it is still a multi-level marketing company so you should do your own research about the business model before jumping in.
If affiliate marketing has sparked your interest, I recommend learning more about it as well. You may find that it is easier to do and a lot less expensive.
Niche websites are what I use to earn a consistent income online through affiliate marketing.
It is one of the best ways to earn affiliate commissions. I make commissions while I am sleeping, out grocery shopping, or relaxing with my loved ones.
Beginners may find it a bit challenging to get started. I did as well so I followed a step-by-step training program.
That training program made all of the difference for me and I use it today to help others one-on-one with creating and growing their own niche websites.
ALTERNATIVE: Why This Strategy is Effective for Most People