Ready to jump into the fishing niche as an affiliate marketer? There are many products that you can promote. However, these fishing tackle affiliate programs offer some great products that you can promote.
Whether you choose to stay general in the fishing niche or subniche and only focus on fishing tackle, these affiliate programs are a great place to start.
In this post, I will highlight the programs and also discuss one of the best strategies for earning a consistent income online with them.
Ready to make money with a blog? Learn how I went from zero to consistent affiliate commissions every month so you can too. Click here to learn how I did it.
Fishing Tackle Affiliate Programs
These fishing tackle affiliate programs are set into place by specific companies in order to generate new leads and sales through the work of affiliate marketers.
Most companies pay affiliate commissions once per month for the previous month's earnings. They often send payments via PayPal or direct deposit.
1. TackleDirect
This company has been serving fishing enthusiasts for over 40 years. The TackleDirect online store has been in business since 1997.
You can find tackle, reels, rods, lines, and accessories for salt water, fresh water, and fly fishing.
Their affiliate program is managed by Rakuten Linkshare and offers a 6% commission rate.
Why Promote Tackle Direct?
This company has a large selection of fishing gear and customers can reach out to customer service via phone 7 days a week. They also offer free shipping on orders over $100 as well as a military discount.
Commission: 6%
Cookie Length: not disclosed
---
2. Lucky Tackle Box
This company provides a tackle box subscription service. Each box is themed by month and includes 7-14 baits, lures, tackle & accessories.
The Lucky Tackle Box affiliate program is managed by AvantLink and offers $6.50 for each new subscriber and a 30-day cookie length.
Why Promote Lucky Tackle Box?
This service is great for gift giving or for fishing enthusiasts that want to explore the various types of baits, lures, and tackles every month.
Besides that, they also educate customers on how to use the tackles with an educational monthly magazine and 2 – 3 video tutorials.
Commission: $6.50 for each new subscriber
Cookie Length: 30 days
---
3. Cabela's
This is a well-known outdoor adventure company with a large selection of products for the fishing niche. Customers can buy rods, reels, tackles, gear, and more.
The Cabela's affiliate program is managed by Impact and offers a 5% commission rate with a 14-day cookie length.
Why Promote Cabela's?
The number one reason this company is worth promoting is because of their brand recognition. You also have the opportunity to promote other related products from one place due to their wide selection.
Commission: 5%
Cookie Length: 14 days
---
4. Bass Pro Shop
This company is extremely well-known and is linked with the Cabela's brand. You can find all things fishing related on this website.
The Bass Pro affiliate program is managed by Impact and offers a 5% commission rate and 14-day cookie length.
Why Promote Bass Pro Shop?
Similar to Cabela's, this company has a long history and is a well-known brand. There are a ton of products that you can cross promote due to its wide selection of products.
Commission: 5%
Cookie Length: 14 days
---
5. Discount Tackle
This company specializes in tackle, baits & lures, rods, reels, and accessories. They carry top brands and a large selection of tackle.
The Discount Tackle affiliate program offers an 8% commission rate and 30-day cookie length. Applying is a matter of sending an email and describing why you would make a good affiliate.
Why Promote Discount Tackle?
Targeting the right audience is sure to lead to conversions as they carry a large selection of tackle. They also offer free shipping on orders over $59 plus no-hassle returns.
Commission: 8%
Cookie Length: 30 days
---
6. Angler HQ
This company has a great selection of tackle at great prices. The company was founded by Keith Alan, a former announcer of Bassmaster Elite Series and Redfish Cup tournaments on ESPN.
The Angler HQ affiliate program offers a 7% commission. You can apply by filling out a form on the website.
Why Promote Angler HQ?
Besides finding all of your tackle needs in one place, customers also have access to video product reviews and tips & tactics.
Commission: 7%
Cookie Length: not disclosed
---
How to Make Money with Tackle Affiliate Programs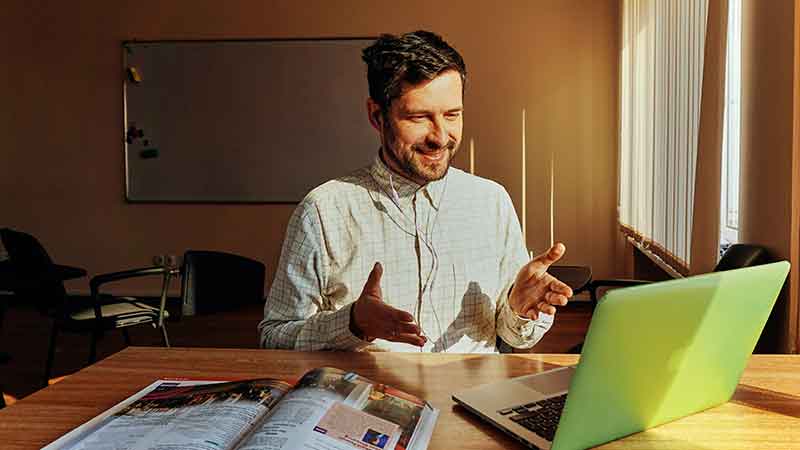 You can promote affiliate products in a number of ways. As a beginner affiliate marketer, you may be struggling to make your first commission or you may not be able to make consistent commissions.
I understand as I've been in the same boat before. Things changed for me once I focused on one online business strategy.
That strategy is niche blogging. It wasn't until I created a niche blog that I finally began to earn consistent income online with affiliate marketing.
It didn't happen overnight. In fact, when I got started, I had no idea how to earn income with a blog.
I purposely searched for an online training program and found this one. Following the training in that course helped me transition out of a retail job into working on my blog full-time.
Choosing a Niche for Your Blog
In the case of creating a niche blog, you obviously need to choose a niche. In this case, you will be in the fishing niche.
However, choosing a subniche often works better in terms of generating web traffic and earning more commissions.
The fishing tackle niche is an example of a subniche. You could create a blog that focuses on using and reviewing different types of tackle, bait, and lures.
Chances are high that you would receive plenty of targeted web traffic talking about the different tackle that you use.
You don't have to be an expert in this niche at all. However, it helps to have a strong interest in it so that you can be genuine in the content that you create.
What You Need to Get Started
There isn't much that you need in order to get started with your own fishing tackle niche blog.
What you will need include:
Domain name
Web hosting
WordPress
You can get everything that you need in one place with almost any web hosting provider.
SiteGround is a great web hosting company to start with. You can install WordPress in one-click or ask customer support to help you do so.
Once you have your blog up and running, it is a matter of creating content for your niche audience.
Creating Content for Your Niche
Your niche blog will not earn income if you do not create content on a regular basis.
Content is the blog posts that you write. I recommend writing a new post 1 to 2 times per week at a bare minimum.
Before writing a new blog post, I do keyword research to ensure that I'm writing content that my audience is interested in.
I use a few keyword tools to include KeywordTool.io, AnswerThePublic.com, and Jaaxy.
Once I have some keywords that I want to write about, I create content for them. Try to write as helpful content as you can.
You'll get higher conversions when you are being genuine. You can then recommend products that you are an affiliate with.
I get the best conversions when I recommend products that I actually use or have used in the past.
Closing Thoughts On Fishing Tackle Affiliate Programs
I think fishing is a lucrative niche to be in. Whether you want to be in the broader fishing niche or if you want to focus on a fishing subniche like tackle, you have plenty of opportunity to earn.
Niche blogging is an ideal way to earn income online. It is a low-cost and tried-and-true online business model.
It is how I got started and what I continue to do today to earn a consistent income online.
If you are ready to level up your affiliate earnings, consider following the same step-by-step training program I followed.
I remain a part of this same training program today and use it to help others one-on-one with creating their own successful niche blogs.