The types of affiliate programs that you choose will vary based on the type of niche that your blog is in. Since there is no way I can know what niche your blog is in, I'm going to share the best affiliate programs for bloggers that can work for almost any niche website.
Before I get started, let me answer a common question that I receive about joining affiliate programs. The question is if we can join as many affiliate programs as we want?
The answer is, yes you can join as many affiliate programs as you want. There are no limitations.
Best Affiliate Programs for Bloggers That Work in Almost Any Niche
As I mentioned above, there isn't a way for me to know what niche you've chosen. To begin with, the top affiliate programs are going to be those that have products you have used yourself.
I've had the best results in terms of conversions when I've promoted products that I've used myself.
Web Hosting Affiliate Programs
Regardless of what type of niche your website is in, you can always recommend web hosting. Web hosting affiliate programs usually offer high commissions. Some good ones to consider include:
Online Courses That Teach How to Make Money Online
Some of my favorite affiliate programs are related to online courses. People are constantly searching for ways to make passive income online.
There are all types of courses that you can recommend. Keep in mind that many of these online courses will require that you buy the course before you can become an affiliate of it.
It only makes sense as many course owners want genuine reviews of their product. Here are some course affiliate programs to consider:
Software Affiliate Programs
Promoting software is by far my most recommended type of product to become an affiliate of. No matter the niche, certain software can be useful to people.
One of the biggest benefits of promoting software as an affiliate is that many of the affiliate programs offer recurring commissions.
Here are some to consider:
There is a ton of software out there that have affiliate programs. Think about some of the software that you use on a regular basis and check their website for an affiliate program.
Amazon Associates
You likely shop on Amazon and so do millions of other people. Amazon has its own affiliate program called Amazon Associates. It is one of the common affiliate programs that beginners sign up for.
What is great about Amazon is that they carry millions of products so there is bound to be a category of products that you can promote on your own website.
If you use a plugin like AmaLinks Pro, you can even add cool showcases like the one pictured below to increase the click-thru rates to your affiliate links: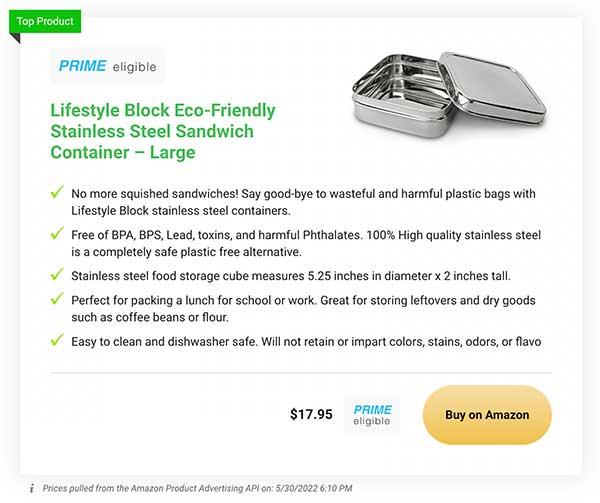 You can get your first affiliate commission fairly easily as an Amazon affiliate. That is because so many people shop on the platform, they feel comfortable buying from the website.
What to Look for In an Affiliate Program
The suggestions above are only scratching the surface of the types of affiliate programs that you can apply for.
There are certain criteria that I use when seeking out a good affiliate program for my own websites.
I will go over what I consider before applying for an affiliate program.
The Commission Rate
It's important that the commission rate is worth your time and effort in promoting the affiliate product. I try to find commissions between 10% and 40% in most cases.
There are some affiliate programs that go as high as 75% or more. It takes a bit of searching but there are a variety of options available.
Recurring Commissions
Another thing I look out for is if the affiliate program offers recurring commissions. These commissions are the best (in my opinion.) You can earn commissions repeatedly as long as your referrals remain a customer of the product you've referred them to.
That means you can earn a commission each month from each of your referrals as long as they are a paying customer of the company you are an affiliate of.
I am an affiliate of a recurring commission affiliate program in which I have referrals that have been members of one service I referred them to for years. That is the power of recurring commissions.
Longevity of the Company
It helps if the company running the affiliate program has been in business for several years. The reason behind this is that there is less of a possibility that the affiliate program will be shut down.
Closing Thoughts
I hope that the affiliate programs above offer some of the best affiliate programs for bloggers. A blog is one of the best ways to promote affiliate products.
When I got started, I chose to create a niche blog to earn a passive income online. Thanks to an online training program that I found, I was able to create a steady income online.
Here is a screen capture of an affiliate commission made from one affiliate program: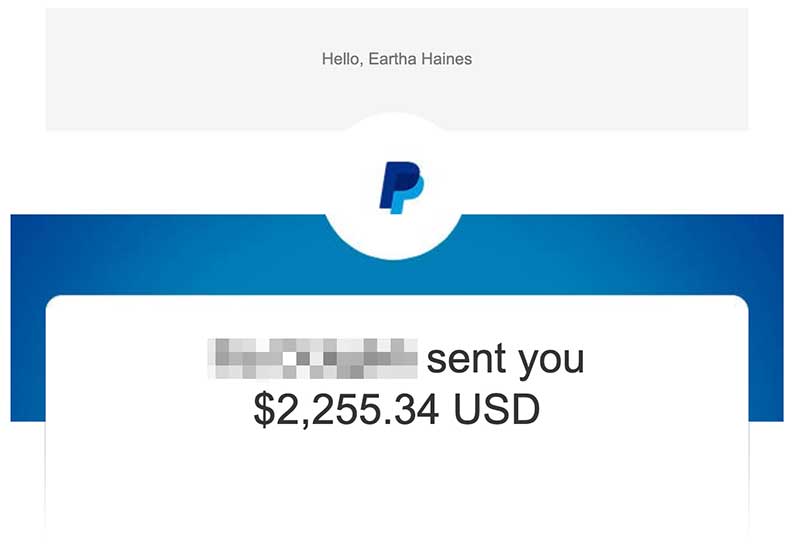 Click the button below to learn how I was able to start a simple blog and create a steady income online with it. You can follow the same steps I did to create a blog of your own!
Yours in success!
Eartha 🙂