BPN no longer has an active affiliate program. However, check out these other protein powder affiliate programs for more options.
I've done reviews of various nutrition supplement affiliate programs and this Bare Performance Nutrition affiliate review stands out for many reasons.
Besides being a fast-growing brand, Bare Performance Nutrition's affiliate program has perks. They offer 10% commissions on all sales and as you hit 10+ sales per month, you also earn free BPN products at the beginning of the next month.
I will go into detail of their tier structure, possible monthly earnings, and my number one recommended method for earning consistent affiliate commissions with this program.
Tired of not making sales? Learn how I went from zero to making consistent affiliate commissions every month. Click here to learn how I did it.
What is Bare Performance Nutrition?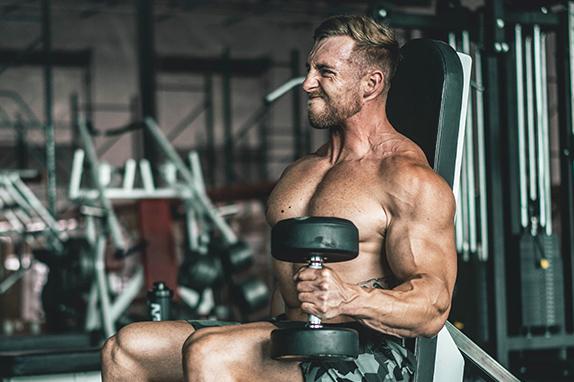 The story behind Bare Performance Nutrition is quite interesting. Nick Bare, the founder of the company, has always had an interest in fitness and nutritional supplements.
He attended college on an ROTC scholarship and became an Army Ranger afterward. He created BPN while still enlisted and during that time, he documented his workouts, diet, as well as his job as an Army officer on YouTube.
Nick's YouTube channel basically blew up and he now has over 300K subscribers.
His following has definitely helped in growing his business. BPN is now a 7-figure business. Nick is transparent in how he created his business and how his products are manufactured.
You can find videos in which he takes you behind the scenes of the manufacturing process.
BPN is a fast-growing brand in the billion-dollar nutrition supplement market. Becoming an affiliate is a great way to begin earning income in the fitness industry.
Bare Performance Nutrition Affiliate Review
Unlike most nutrition supplement affiliate programs that only offer a commission, Bare Performance Nutrition's affiliate program also offers free products!
If you are already a fan of BPN's products and use them, not only can you earn income by recommending them, you can also get your products for free.
It is a great incentive if you are a fitness enthusiast and also consume nutritional supplements.
Commission Tier Structure
Below is how the commission and free product incentive works for affiliates. Keep in mind that the free items are offered at the beginning of the next month. There is also a 30-day cookie length.
| | | |
| --- | --- | --- |
| NUMBER OF SALES/MONTH | COMMISSION | FREE ITEMS |
| 1-9 | 10% | None |
| 10-19 | 10% | 1 |
| 20-29 | 10% | 2 |
| 30-39 | 10% | 3 |
| 40-49 | 10% | 4 |
| 50+ | 15% | 4 |
Possible Earning Potential
Your earnings are literally unlimited and based on how hard you work and the traffic that you obtain.
By creating a niche website (that is how I run my online business), you can absolutely reach 10+ more sales per month.
Let's say the average order is $200 and you make 50 sales per month at the 15% commission rate, your niche website can earn $1,500 per month.
100 sales per month with that average order and commission rate means a possible $3,000 per month.
One hundred sales per month breaks down to 3 sales per day? Do you think that is possible with a niche website that generates free targeted web traffic?
I would say so!
Tired of not making sales? Learn how I went from zero to making consistent affiliate commissions every month. Click here to learn how I did it.
Affiliate Requirements
The Bare Performance Nutrition affiliate program is powered by Refersion. The application asks for Facebook, Instagram, and YouTube links which are optional.
There is also a question that asks what would make you a valuable BPN affiliate. Therefore, if you do not have a strong social following in the health and fitness niche, it would be ideal to at least have a niche website (which I will talk about more below) to help with the approval process.
Be sure to read the program terms and policies on the application page. For the most part, you must disclose that you are a BPN affiliate and spam is absolutely not tolerated.
The terms also state that if you are not approved as an affiliate, you can reapply in the future and there are no limits on the number of times that you reapply.
How to Best Promote Bare Performance Nutrition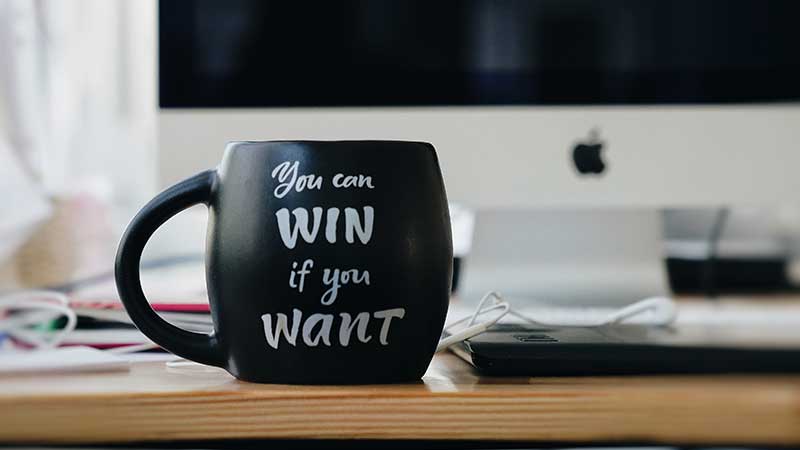 While there are a number of ways to promote affiliate products, my number one method is to create a niche website.
It is how I got my start as an affiliate marketer and it is what I continue to do today to run my online business.
If you do not have a large social media presence in the fitness niche (or even if you do), a niche website can increase your affiliate earnings significantly.
Why Create a Niche Website?
As an affiliate, there are numerous benefits to starting and maintaining a niche website.
First, a niche website is simply a website that focuses on one specific topic. In this case, you'll want to choose a niche within the broader health & fitness niche.
This could be anything that interests you. For example, if I were to approach this niche, I'd target strength training for women over 40.
That is because that is what I'm interested in and I know that I could create content based on my personal experience. I could then recommend Bare Performance Nutrition products within my content.
The best conversions happen when you recommend affiliate products that you use and think highly of yourself.
Benefits of Creating Niche Websites
Here are some of the best reasons why niche websites work so well for promoting affiliate products:
Extremely low-cost to start
Easy and convenient to maintain
They generate free targeted traffic
Unlimited earning potential
The process can be repeated (building your web portfolio)
Almost all affiliate programs ask for your website's URL. That is another great reason why to invest the time and effort into building your own website.
Get Your Niche Website Up and Running
There are only three things that you need to get your own niche website up. They include:
A domain name
Web hosting
WordPress
You can get all three in one place with most commercial web hosting providers. I recommend WPX Hosting. I am moving all of my niche websites over to them in the near future as they have stellar reviews and are known for their hosting speed.
If you are creating your niche website in order to promote BPN products, try not to apply for the affiliate program until you have at least 5 to 10 blog posts posted.
This will give you a better shot of being approved right away as your website will demonstrate that you are serious about creating content and promoting the products.
My Closing Thoughts On Becoming a Bare Performance Nutrition Affiliate
The nutrition supplement market is a billion-dollar market. You can easily tap into this market as an affiliate marketer.
Bare Performance Nutrition continues to grow as Nick Bare continues to grow his following on YouTube.
You could do very well with the BPN affiliate program by creating a niche website and producing helpful content.
Niche websites are how I earn consistent affiliate commissions. It can seem a bit overwhelming for those new to affiliate marketing.
It was for me as well which is why I sought out an affiliate marketing training program. I found this one and the training has helped me to progress faster than if I had figured out everything on my own.
I am still a part of the training program today and I use it to help others one-on-one with creating their own niche websites.