Are you interested in promoting the $1K A Day Fast Track product on Clickbank? This $1K A Day affiliate review will cover the essentials of what you need to know.
$1K A Day is an affiliate marketing product created by Merlin Holmes. It is a training program that teaches students how to build massive email lists using simple poll pages. It also teaches how to generate traffic using 2nd tier sources which cost less than Google, Facebook, and YouTube paid ads.
This happens to be one of the many high-ticket items on the Clickbank platform. I haven't promoted many products on Clickbank but there are those that do and earn quite a bit from doing so.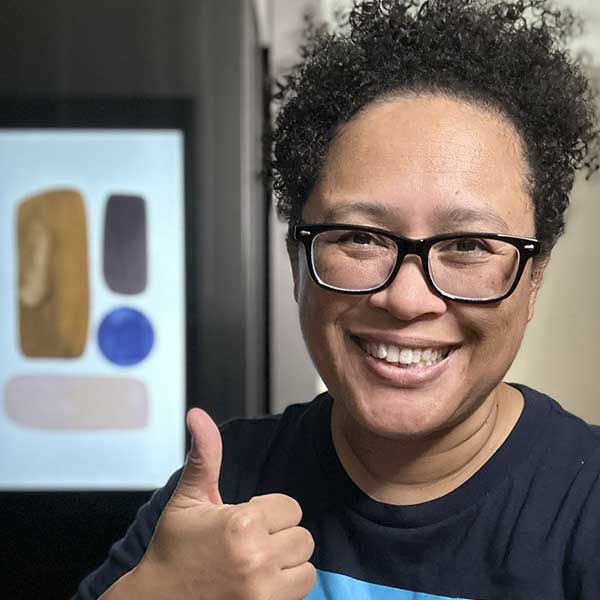 Hey there! I'm Eartha, the author of this website and an affiliate marketer. I share various affiliate programs as well as ways to help boost affiliate income. Click the link below and I'll share how I'm able to make $1,000 – $2,000 commissions:
Product details:
Product Creator: Merlin Holmes
Product Price: $997
Average Commission: $460
What is $1K A Day Fast Track?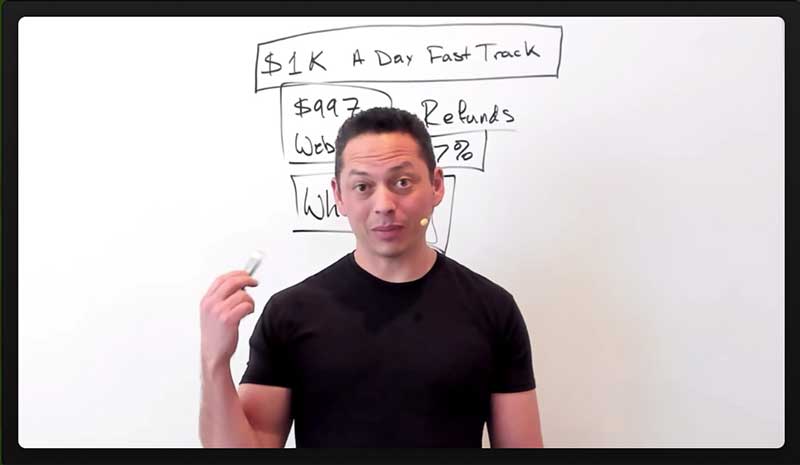 The $1K A Day Fast Track program was created by Merlin Holmes who has over 15 years of experience as an internet marketer.
I couldn't find much information about Merlin except for what was on the affiliate program page. However, I signed up to watch the webinar and learned more about his background:
He has been an internet business owner for 14 years
His business has generated over 150 Million over those 14 years
Merlin has worked in dozens of different markets
Billion-dollar companies have hired Merlin to consult for them
In the program, Merlin teaches students how to build massive email lists. He teaches how to build these email lists in a unique way using simple poll pages.
Once students have created these polls and drive traffic to them using 2nd tier traffic sources, they can build large email lists and monetize them by promoting affiliate products.
Many students begin earning income 72 hours after launching their campaigns which keeps refund rates on the program really low (under 10% refund rates).
The training program is a beginner-friendly 6-week course and Merlin has a support team that helps to ensure customers have what they need in an effort to keep refund rates low.
The program is offered after potential customers watch a webinar that can be accessed here.
Actually earning $1k a day from what is learned in the training course is debatable. I don't doubt that there will be some users that manage to do extremely well from what the training teaches.
$1K A Day Affiliate Review
The affiliate program is managed by Clickbank which means that you will need to create a Clickbank account if you do not have one already.
It offers generous commissions of 50% and 60% for top promoters. That means you can earn $460 and $560 commissions respectively.
The webinar conversion rate is said to be around 44% on a solid email list and an average conversion rate of 17%.
They also offer automatic weekly Clickbank payouts. As a Clickbank affiliate, you are paid by direct deposit or by check.
Possible Earning Potential
Your earning potential is quite significant with this high-ticket item. At just 5 sales per month at a $460 commission, you would be at $2,300 a month.
That is completely doable with consistent marketing efforts. Promoting this type of Clickbank products work really well when you already have an active email list.
However, there is no reason why you cannot accomplish consistent sales with a niche website.
If you pick up the course yourself, you can definitely test out the process and earn commissions promoting the course as taught.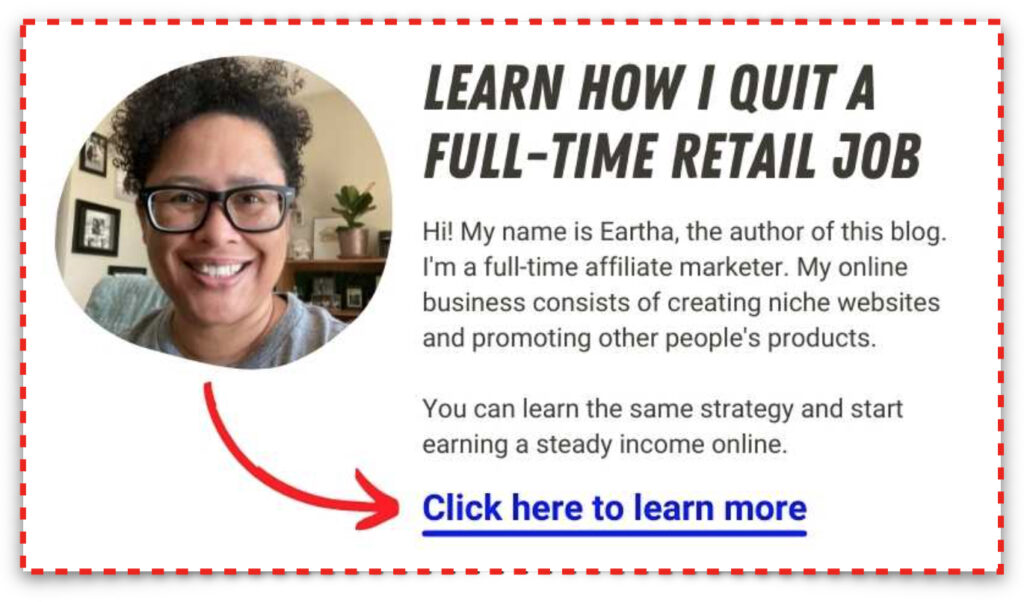 Is $1K A Day Fast Track Worth Promoting?
You do not necessarily need to buy the product in order to promote it. However, if you want to do a product review and want it to be authentic, you'll need to invest in the product to share your personal experience.
Otherwise, you can recommend it based on what you know of the product but your conversions may not be as high.
One thing that helps is that potential customers must watch a webinar before they can actually buy the training course.
By that point, they may be convinced enough from the webinar info to make the investment.
Is This an Evergreen Product?
Many products on Clickbank come and go. If you like products that you can promote for the longterm, I'm not sure if this is one of them.
You never know if the product owner will remove it from the Clickbank platform after some time.
Keep this in mind before you spend a ton of time creating content and marketing it to promote this product.
I feel that way about the majority of products on Clickbank. Sometimes the product fizzles out or is removed for whatever reason.
Tired of online scams? Learn how I went from zero to making over $30K in affiliate commissions. Click here to learn how I did it.
My Closing Thoughts On My $1K A Day Affiliate Review
High-ticket affiliate products are really popular among affiliate marketers. Who doesn't like making large commissions?
I think the strategy behind $1K A Day Fast Track is unique enough for many people to want to invest in the program.
Niche websites are how I earn a consistent income online with affiliate marketing. You can do the same and promote $1K A Day on your own niche website.
It is one of the best ways to earn affiliate commissions. I make commissions while I am sleeping, out grocery shopping, or relaxing with my loved ones.
Beginners may find it a bit challenging to get started. I did as well so I followed a step-by-step training program.
That training program made all of the difference for me and I use it today to help others one-on-one with creating and growing their own niche websites.
ALTERNATIVE: Why This Strategy is Effective for Most People