Are you interested in earning $100 commissions for every sale that you refer as an affiliate marketer? If so, these $100 commission affiliate programs will interest you.
I promote all types of affiliate products that all range in the amount of commissions you can earn.
Some of my favorite affiliate programs do offer great commission rates which is part of the reason why I choose to recommend them.
The following affiliate programs all offer at least $100 for every sale that you refer.
How to Make $1,000 Commissions Using a Simple 2-Step Process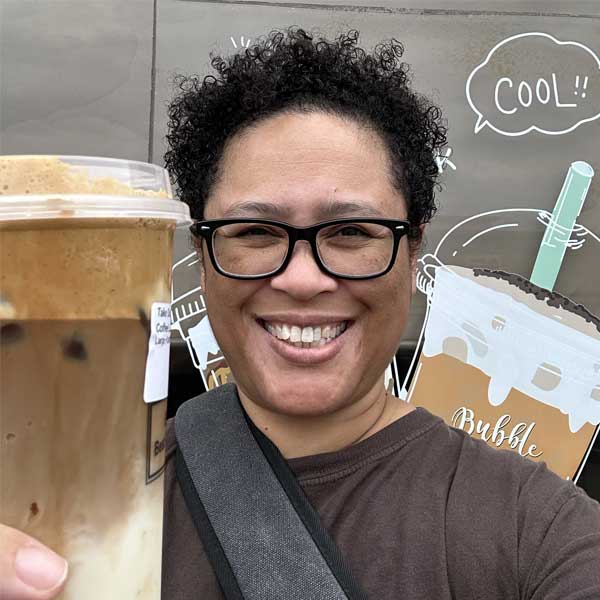 Hi there! I'm Eartha, the author of this blog and an affiliate marketer. I seek out various affiliate programs to share here on the website.
I also share ways to help boost affiliate income. One of the ways I've increased my affiliate income is by recommending high-ticket affiliate products.
Making higher commissions is one of the fastest ways to scale up your affiliate income. Click the link below to learn how I'm able to make $1,000 – $2,000 commissions:
$100 Commission Affiliate Programs
It takes a bit of searching to find high-paying affiliate programs. Although $100 commissions aren't typically considered high-ticket, it is still an awesome commission rate.
Most affiliate programs offer anywhere between 3% up to 75% or more depending on the company.
Many affiliate marketers prefer to promote higher-paying commission affiliate programs and I completely understand.
That is what makes the following programs ideal options.
1. Gardyn
This company produces a product that enables you to grow a garden indoors. The Gardyn system uses yCubes which comes with seeds.
You pop the yCube into your Gardyn and the app monitors your plant's growth. It will even notify you when it needs watering.
The systems range from $900 to around $1900. They offer payment plans a well.
Their Gardyn affiliate program is managed in-house and offers $100 per every sale referred. They also offer a product discount to their affiliates.
---
2. Paid Memberships Pro
This service is a WordPress membership site plugin. It is the most complete membership plugin available.
Features include restricting content, managing member subscriptions with recurring payments. User registration, custom profile fields, and robust member management.
The Paid Memberships Pro affiliate program is managed in-house and offers $100 per new sale generated. Commissions are paid the first week of the month via PayPal for previous month's sales.
---
3. BlackBird (now Surf Air)
This company enables anyone to charter a private jet, helicopter, or seaplane, for any trip. The network includes over 2,100 planes and 5,000+ airports.
Users can even book private flights 12 days in advance without incurring fair increases.
Joining the Black Bird affiliate program is simple and requires filling out a form on their affiliate program page. They offer $100 for every flight conversion that you refer.
---
4. BioStrap
This company provides wearables that tracks health data. Users can get clinical research grade biometrics. They sell a number of wearable products such as wristbands, arm bands, and chest straps.
The BioStrap affiliate program offers various commissions to include $100 for Fitness sets, $75 for Total Health sets, and $50 for Biometric sets that you refer.
---
5. Sarah O'Malley
If you want to refer people to an awesome graphic designer, then the Sarah O'Malley website is a great choice. She is a web designer who also has a great affiliate program.
The affiliate program offers $100 for every new client that you refer. If your referral becomes a paying client, your commission will be sent via PayPal 30-days after your referral becomes a paid client.
---
6. No Desk Project
The No Desk Project is a membership-only platform that enables remote professionals to travel, live, and work (remotely) together.
Freelancers and consultants can travel the world while working remotely. The No Desk Project arranges transportation, accommodation, workspace, and holistic living experiences.
The affiliate program offers $100 for every sale that you refer.
---
7. The Motley Fool
Chances are you've already heard of The Motley Fool. They've been around since 1993 helping people learn how to invest in stocks and attain financial freedom.
If you are in the personal finance or investing niche, this is a great company to promote.
The affiliate program is managed through Awin and offers $100 per lead with a 30-day cookie length.
---
8. FreshTix
This service is an event ticketing software and marketing solution to sell tickets online in advance of your event and on-site.
Other FreshTix features include providing staff, equipment, marketing support, printed tickets, event wristbands and the latest technology features like RFID wristbands for all types and all sizes of festivals, venues and events.
The affiliate program offers $100 for each referral. Once your referral sells 100 tickes, FreshTix will send you a $100 Visa gift card.
---
9. Molecule
This company manufactures mattresses and bedding that optimizes sleep quality using the latest technologies in material science.
Their products maximize airflow and regulate the body's core temperature.
The Molecule affiliate program is managed by ShareASale and offers $100 for every Molecule 1 mattress sale and $150 for every Molecule 2 mattress sale. Accessory sales have a 10% commission.
---
10. Muvi
This service provides a white label multi-device video streaming platform offering video on demand and live streaming as well as audio and music streaming.
In essence, anyone can launch a video on demand platform like Netflix or an audio streaming platform like Spotify.
The Muvi affiliate program is managed in-house and offers $100 for each paying customer that you refer.
---
How to Make Money with These Affiliate Programs
These $100 commission affiliate programs make it well worth the effort to promote them.
How exactly can you earn a steady income with any of these programs?
Regardless of which affiliate programs you choose, one of the best ways to earn income with them is by creating a niche blog.
A niche blog is a blog that focuses on one specific topic.
It wasn't until I created a niche blog that I was finally able to generate a consistent income online with affiliate marketing.
Initially, I had no idea how to earn income with a blog. That is why I searched for an online training program.
Fortunately, I found this one and taking action on what I learned made all of the difference.
I was able to transition out of a full-time retail job into working full-time on my blog.
Why Niche Blogs Work So Well for Promoting Affiliate Products
While there are a number of ways to promote affiliate products, blogs remain one of the best methods.
For one thing, blogs generate free targeted web traffic. Visitors land on you blog because of the content that you create in the form of blog posts.
It is your blog posts that are eventually indexed and ranked by search engines like Google.
Since you receive targeted web visitors, they are more apt to buy what it is you are recommending.
Even a small amount of targeted traffic can produce a steady income from affiliate commissions!
Niche Blog Requirements
Starting your own niche blog is one of the easiest things you can do and it's inexpensive.
All that you need is your own domain name, web hosting, and WordPress. You can get all three from any web hosting company.
I recommend using SiteGround or WPX. Both offer fast hosting and fast; customer support.
Once you have your blog up and running, it is a matter of doing some keyword research and creating content that your audience wants more information on.
Closing Thoughts On $100 Commission Affiliate Programs
High-paying affiliate programs are always attractive when you are an affiliate marketer.
Putting in the effort to promote another company's products means that you want to make it worth your time.
The $100 commission affiliate programs listed above are a great place to start.
If you are ready to level up your affiliate earnings, consider following the same step-by-step training program that I followed.
I use this same training platform today to help others one-on-one with creating their own successful niche blogs.