Credit repair is a highly trending niche. There are many people that are in the process of wanting to improve their credit and need help doing so. As an affiliate marketer, you can help this niche by recommending various credit repair services.
In this post, I highlight different credit repair affiliate programs that you can apply to. They all offer varying commission rates but most are quite high.
I'll also share how I would approach this niche as an affiliate in order to create a steady stream of income online.
How I Make $1,000 Commissions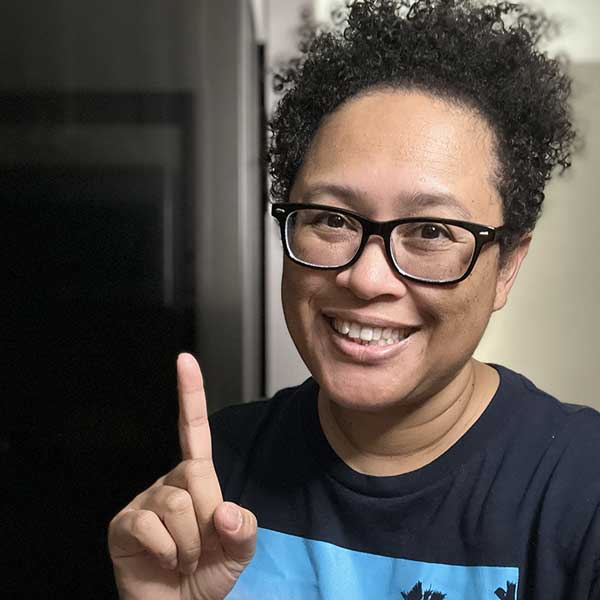 Hi there! I'm Eartha, the author of this website and an affiliate marketer. I share various affiliate programs as well as ways to help boost affiliate income. Click the link below and I'll share exactly what I do to make $1,000 – $2,000 commissions:
Credit Repair Affiliate Programs
These affiliate programs are put in place by various companies in order to help generate leads and sales via affiliate marketers. There are a wide variety of credit repair affiliate programs to choose from, all with varying commission rates.
Some programs may have an approval process. However, by having a niche blog or large social media following, the approval process is higher.
---
DisputeBee
This is a credit repair business software that automates the entire dispute process from start to finish. Individuals can use the software to repair their own credit or for their clients.
DisputeBee is easy to use and enables anyone to transition into a credit repair professional. As an affiliate, you could target the career niche or home business niche and recommend starting a credit repair service.
The affiliate program offers a 35% commission rate and is managed in-house.
---
The Credit Repair Agents
This service assists individuals with removing negative items from their credit reports. The Credit Repair Agents work by using credit report repair strategies and experienced staff to challenge negative items directly with the credit bureaus.
The affiliate program offers tiered commissions starting with $50 per referral. Second tier is $30 per referral, third tier is $20, fourth tier is $10, and fifth tier is $5.
---
Time Travel Credit Repair
This is a Michigan based credit repair service that cleans up credit reports and advises on how to maintain good credit and increase overall lending worthiness.
The affiliate program offers $75 per referral and an additional $15 and $10 for indirect referrals that your sub-affiliates have made. You can apply on the affiliate program page by filling out a simple form. Commissions are paid via check.
---
CreditRX America
This is a credit removal service that offers only pay for what goes away. Meaning, customers only pay for deletions. If there are no deletions, no payment is made.
The affiliate program offers a 15% commissions and the average client averages around $1,500 for credit repair. The average commission is $200 per client you refer.
---
Reliant Credit Repair
This credit repair services focuses on rewriting an individual's credit story. Besides removing negative items they repair credit history and work on score improvement.
The affiliate program offers up to a 40% commission and there are no specific requirements for approval. There is also a resource center with marketing materials.
---
Credit Repair Goat
This service helps people repair, restore, and building their credit. Their credit repair plan does not exceed six months. The Credit Repair Goat affiliate program offers $50 per referral.
Once your referral has submitted their information, they will be contacted by Credit Repair Goat within 48 hours. They offer both a monthly plan or pay per deletion service.
---
Credit Glory
Unlike many of the credit repair services out there, Credit Glory offers a money-back guarantee. If they cannot remove inaccurate, negative information from your credit in your first 90 days, they will refund you in full minus their setup fee.
Their affiliate program offers up to $200 per referral. The service has a low cancellation rate and extremely high conversion rate. They also offer 24/7 customer service.
---
Savvy Credit Repair
This credit repair service is based out of Florida. They provide negative credit removal as well as tools to help maintain and grow your credit score.
Their affiliate program is volume-based and offers up to 25% commissions. They offer an online portal to track your commissions as well as custom landing page design with your branding.
---
How to Promote Credit Repair Services as an Affiliate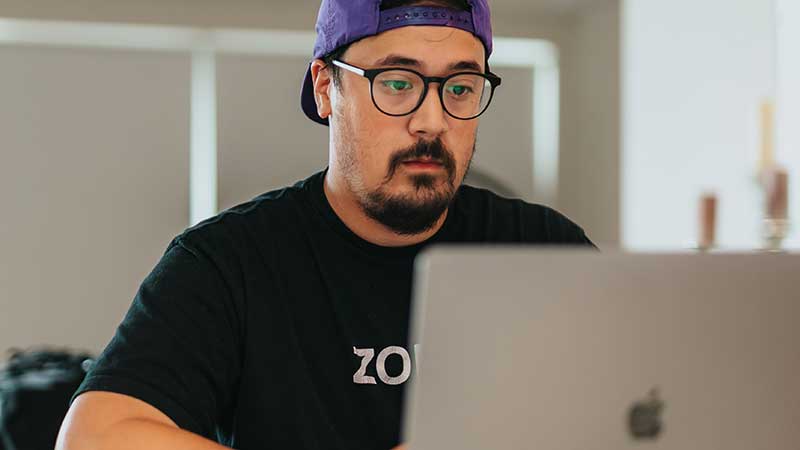 As an affiliate, you have a number of ways in which to promote affiliate products. When I set out to create a new stream of income, I use a tried-and-true method which is creating a niche blog.
Until I created a niche blog, I struggled to make affiliate commissions. Niche blogs are excellent for promoting affiliate products due to the content that you create for them.
A niche is simply a group of people interested in the same thing. In the case of our credit repair affiliate programs, we are focusing on the personal finance niche.
Therefore, you could create a niche blog that focuses on how to go about repairing, restoring, and building credit scores.
When I got started with my own niche blog, I didn't know how to make money with it. Rather than spend a lot of time trying to figure it all out on my own, I searched for an online training program and found this one.
The training there helped me to progress much faster than if I had done it on my own. Implementing what I learned helped me to transition out of a full-time retail job to working on my blog full-time.
How to Create Content for Your Blog
The great thing about a niche blog is that you do not need to be an expert in the niche that you choose. You can approach your niche as a beginner and detail everything that you learn.
You'll want to write blog posts that your niche audience is searching for. I do this by performing some basic keyword research.
Keyword research doesn't require any fancy keyword tools. I start by opening up Google search and utilizing its autosuggest feature.
I type in keywords that my niche audience may be interested in and the autosuggest returns keyword phrases that people are actually searching for.
Then, I write blog posts that provide helpful information based on the keyword phrases that I find. The key is to create content on a regular basis. Posting at least 1 to 2 times per week is idea.
How to Make Money with Affiliate Programs
As you create content for your blog, you can recommend the various credit repair services within the content of your posts.
You can also create product review pages for each service that you are promoting and link back to them from your blog posts.
In time, all of the content that you create will eventually be indexed and ranked in the search engines like Google.
This is what brings targeted traffic to your blog. A percentage of your visitors will click on your affiliate links and buy from the merchant's website. That is how you earn affiliate commissions.
The great thing about niche blogs is that they can generate affiliate commissions month after month for years.
It takes a bit of time in the beginning but once your blog begins receiving traffic, it has the potential to earn income.
Closing Thoughts On Credit Repair Affiliate Programs
The personal finance niche is a lucrative one for affiliate marketers. Credit repair is an excellent subniche to pursue.
I hope that the above list of affiliate programs have provided you with a great starting point. Niche blogs are an excellent way to create a long-term steady income online.
If you are ready to level up your affiliate earnings, consider following the same step-by-step training program that I followed.