YouTube is awesome. Anyone can create a channel and post their creative content. It's even better to make money from your videos. These YouTube affiliate programs can help you on your way to making passive income.
New YouTube channels cannot earn income from YouTube ads until being approved and accepted into the YouTube Partner Program. Until then, you can make money from affiliate programs.
In order to be eligible for the YouTube Partner Program, you need 4,000 watch hours in the previous 12 months as well as 1,000 subscribers.
Hopefully, your channel can get a boost in income whether you are a new YouTuber or already making money from ads.
How I Make $1,000 Commissions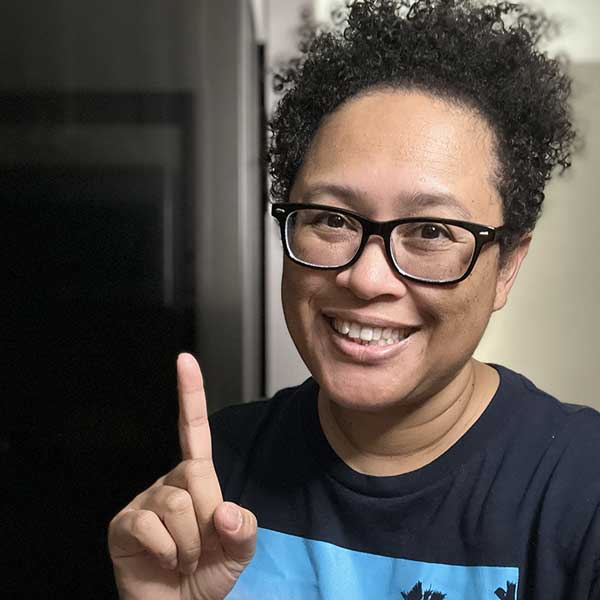 Hey there! I'm Eartha, the author of this website and an affiliate marketer. I share a variety of affiliate programs as well as ways to help boost affiliate income. Click the link below and I'll share how I'm able to make $1,000 – $2,000 commissions:
YouTube Affiliate Programs:
TubeBuddy
WPX Hosting
Amazon Associates
Filmora
NordVPN
Canva
Fiverr
1. TubeBuddy
Commission: 50% recurring
Cookie Length: not disclosed
TubeBuddy is a Chrome browser extension that enables YouTube creators to manage, edit, research, and more for their videos. It is used and recommended by tons of YouTubers and often credited for massive channel growth.
You can install TubeBuddy for free and test out its features. It's worth using and recommending to start earning income from your videos. The affiliate program appears to be managed in-house.
They offer 50% recurring commissions. Recurring commissions are always the way to go when finding a good affiliate program.
2. WPX Hosting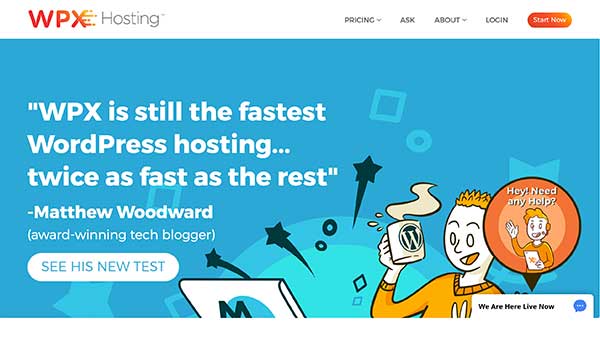 Commission: up to $100 per sale
Cookie Length: not disclosed
Recommending web hosting is a common affiliate product that many YouTube channel owners promote. That is because almost everyone will eventually need web hosting.
Even if your channel isn't tech-based, it won't be that far of a stretch to promote a good web hosting provider. That being said, I recommend the web host I use for this website which is WPX Hosting.
WPX Hosting is some of the fastest web hosting for WordPress websites. They have awesome technical support and stellar user reviews. I haven't found a negative review yet.
Besides that, I am completely happy with the service. My website loads between 700 and 800+ milliseconds. That is faster than the 2 seconds it used to take to load!
Commissions are as follow:
1-25 sales = $70/sale
26-100 sales = $85/sale
101+ sales = $100/sale
They run their affiliate program in-house. It is a quick and easy sign-up process.
3. Amazon Associates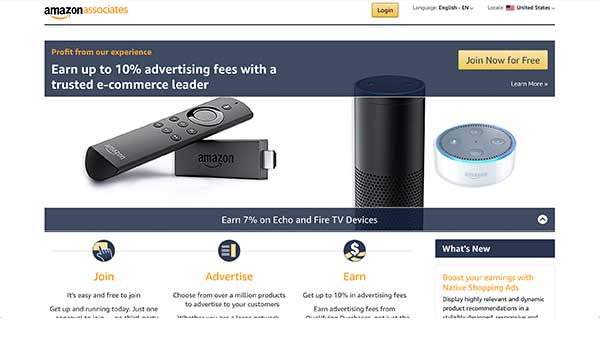 Commission: varies based on category
Cookie Length: 24 hours
I feel that every YouTuber should become an Amazon Associates affiliate. Amazon carries millions of products and at some point, you will buy a product that you can review on your channel.
Even if it's a book you've just read, you can add your Amazon affiliate link to it in your video description. The commission rates vary based on category.
The cookie length is 24 hours. I believe you have to make a commission within 180 days or you will not be able to remain an affiliate. However, you can reapply later.
4. Filmora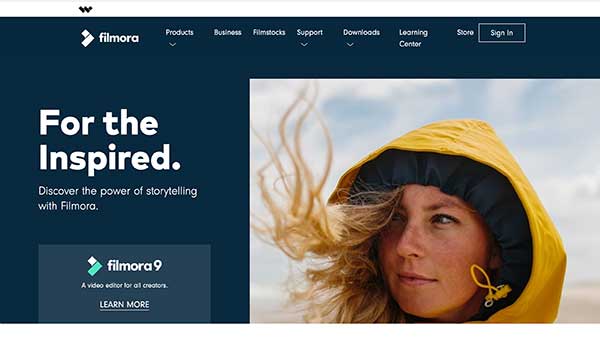 Commission: 30-50%
Cookie Length: not disclosed
Promoting video editing software is great as a YouTuber. People are starting channels all of the time and are seeking recommendations on video editing software.
Filmora is a macOS based video editor with a great affiliate program. The software has tons of effects and 100 media layers for complex storytelling.
The affiliate program is managed through multiple affiliate networks such as ShareASale, CJ Affiliate, Rakuten, LinkConnector, and MyCommerce. They offer between 30% and 50% commissions depending on the product.
There is a wide variety of video editing affiliate programs. Check out my previous blog post 9 Video Editing Affiliate Programs.
5. NordVPN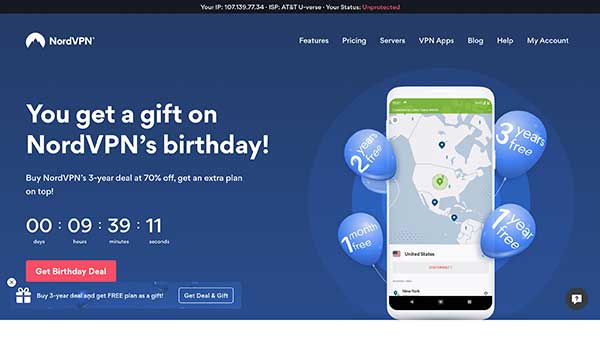 Commission: 40-100% and 30% renewals
Cookie Length: not disclosed
VPNs are another service that almost everyone can benefit from. VPN stands for virtual private network. A VPN adds security and privacy to public networks like WiFi hotspots and the internet in general.
People that travel quite a bit often need a VPN when accessing the internet from airports, coffee shops, hotels, etc. However, even home computer users can use a VPN.
NordVPN is a popular VPN service that I've seen recommended by popular food vloggers on YouTube.
The affiliate program is not bad offering between 40% and 100% commissions based on the plan. There is even a 30% commission on renewals.
6. Canva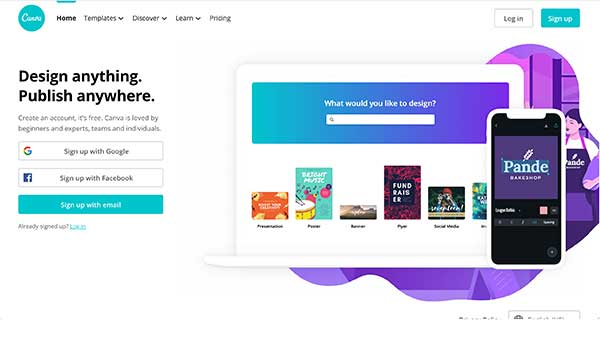 Commission: up to $36 for new pro subscribers
Cookie Length: not disclosed
Canva is such a useful service. You can use it to create YouTube header graphics, social media graphics, brochures, and so much more.
The average YouTuber does not have graphic skills and will need easy-to-use software to create professional-looking header graphics, logos, etc.
Canva is a great service to recommend. They have tons of pre-made templates. It is easy to add in your own images. Everyone can make pro-graphics with Canva.
It is free to use but also has a Pro plan as well. That is where the affiliate program comes in. You can earn up to $36 for new Pro subscribers. They pay commissions via PayPal or e-transfer.
The affiliate program is managed by Impact.
7. Fiverr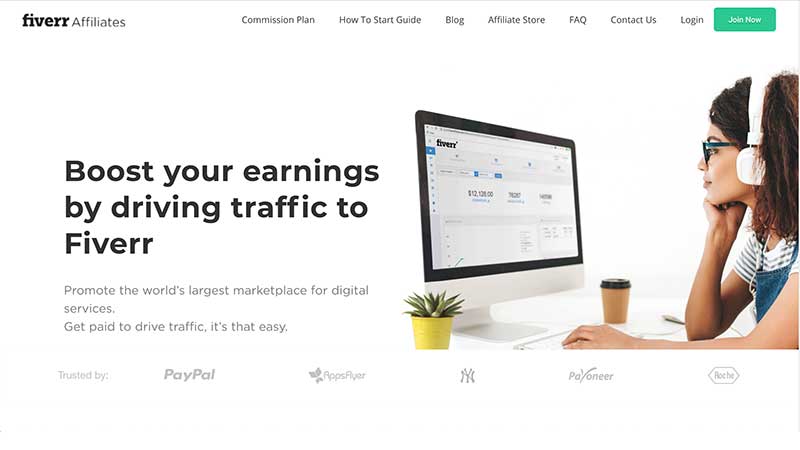 Commission: $15 to $50
Cookie Length: not disclosed
Fiverr is a great resource for finding freelance work. You can find people that do just about anything. This is a great service to recommend as an affiliate because there are so many services they offer.
Some of the services include video editing, animation, web development, mobile apps, article writing, voiceovers, and more.
The commissions for the affiliate program are nice too. They offer between $15 and $50 commissions based on the service. I wrote a complete overview of the Fiverr affiliate program here.
Making The Most of Affiliate Programs On YouTube
One of the best ways to promote affiliate products is by creating a review for them. You can show yourself using the product or service and talking about what you like and dislike about it.
That makes your user reviews more genuine which makes viewers more likely to convert. Place your affiliate link within your video's description.
Disclose that you are an affiliate. It will not hurt conversions. In fact, your viewers will likely appreciate the transparency.
If you want to see examples of how other YouTubers utilize affiliate links, search for different product reviews. Photography is a good example.

You can also create videos related to the products that you want to recommend.
For example, if you wanted to promote a web hosting service, you could explain how you launched your own website and why you chose the web hosting service you are promoting.
My Closing Thoughts On YouTube Affiliate Programs
I hope that these YouTube affiliate programs have provided you with some options for monetizing your channel.
Besides promoting these products and services on YouTube, you can also create a niche website.
Niche websites are what I use to earn a consistent income online through affiliate marketing.
It is one of the best ways to earn affiliate commissions. I make commissions while I am sleeping, out grocery shopping, or relaxing with my loved ones.
Beginners may find it a bit challenging to get started. I did as well so I followed a step-by-step training program.