Making money from affiliate marketing means earning affiliate commissions. Affiliate commissions are the payments you receive from referrals that you send to a merchant's website.
In other words, it's the money that you make when a sale is generated from your affiliate links. It is important to understand how affiliate marketing works, which I'll cover below.
Earning affiliate commissions requires a marketing strategy. My preferred method of making affiliate commissions is with a niche website.
I will explain how to get started. It is not uncommon to create a new stream of income online with a blog as long as you put in consistent effort.
Ready to make affiliate commissions? Learn how I went from zero to consistent affiliate commissions every month. Click here to learn how I did it.
What Does It Mean to Become an Affiliate?
Becoming an affiliate simply means that you have applied to and been accepted by one or more affiliate programs.
Once you are a part of an affiliate program, you can begin promoting the products of the program and earn commissions from any sales referred by your affiliate links.
It doesn't cost anything to be an affiliate. You also don't need any prior experience or special skills. There are some marketing skills that you can learn and in time, you will pick up a lot of different techniques.
There are no contracts to sign. When you apply to affiliate programs you must agree to the program's terms of service to move forward.
It is a good idea to read and understand each affiliate program's terms of service so that you do not violate any possible terms.
What is Affiliate Marketing and How Does it Work?
Affiliate marketing is the promotion of another company's products and/or services in exchange for a commission when a sale is made.
Essentially, you are helping to generate leads for another company. A company with an affiliate program compensates its affiliates with a percentage of sales they generate.
These sales are credited to you through your affiliate links. Affiliate links are the links provided by the affiliate program that you join.
Your affiliate links contain special tracking IDs so that you are credited with any sales referred by your links.
You can share your affiliate links in different ways. However, it is important to read your affiliate agreements as some companies limit how you can share your links.
For example, some affiliate programs do not allow you to place your affiliate links in pop-up boxes.
What is an Affiliate Program and How Does it Work?
An affiliate program is a program created by a company in order to generate leads through affiliate marketers. They then share a percentage of sales generated by its affiliate marketers in the form of commissions.
Affiliate programs can be managed in-house by the company using some type of affiliate marketing software or they can hire an affiliate network to manage day-to-day tasks.
There are tons of affiliate programs that you can join. They all vary in terms of commission rates, cookie lengths, payment options, and when they pay out commissions.
How Affiliate Commissions are Tracked
The affiliate programs that you join will provide you with special tracking links called affiliate links. These links contain a tracking ID unique to your account.
When someone clicks on your affiliate links and makes a purchase from a merchant's website, you receive credit. The affiliate program or affiliate network keeps track of your commissions and also handles processing payments made to you.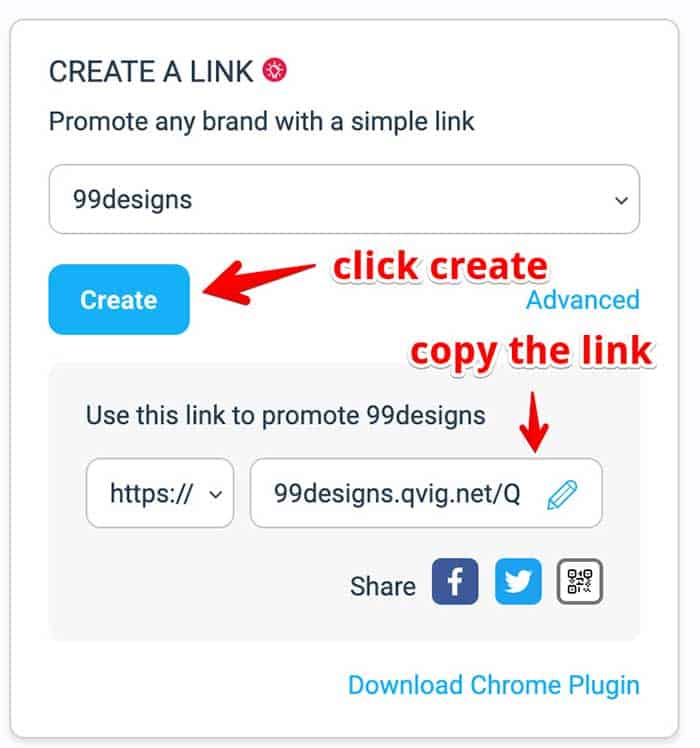 Many affiliate programs and networks will have a dashboard that will display statistics information such as clicks, conversion rates, refunds, payment due, and more.
These dashboards will also have details with how to get in touch with an affiliate manager or support in the event you have questions or any issues.
How to Find Different Affiliate Programs
You can do a manual search for different affiliate programs by typing in the niche or product plus the term "affiliate program". For example, "coffee affiliate program" or "fitness affiliate programs".
Another way to search for affiliate programs is by joining different affiliate networks. There many that you can choose from. Some popular ones include:
There are also specialty affiliate networks that focus on a specific market such as health & beauty, CBD products, and more. Examples of these networks include:
Some affiliate networks will approve you fairly quickly. There are also networks that have a stricter approval process. It helps to have a website or social media following to improve your chances of being approved.
However, as a beginner, you do not need to concern yourself with joining affiliate networks right away. It is better to create your website and produce content.
When you have 5 to 10 blog posts up, you can apply to most affiliate networks and be approved fairly easily. For more details about joining affiliate networks, read my post on a beginner's guide to joining affiliate networks.
High-Ticket Affiliate Programs
You may also come across the term "high-ticket affiliate programs" or "high-ticket sales." These type of affiliate programs usually have high commissions. Sometimes they can offer $1,000 per sale or more.
These types of affiliate programs are quite popular for obvious reasons. You can spend as much time promoting these types of high-ticket products as you do low-ticket products and make the equivalent of a full-time income.
Be cautious about some of these high-ticket affiliate programs. Do your own research before promoting them. Try to ensure you are not promoting an unethical product.
What is a Typical Affiliate Commission?
There is a range for affiliate commissions. In most cases, you will come across affiliate commissions offered between 3% and 75%. Many affiliate programs that I join offer between 40% and 50% commissions.
My favorite type of affiliate programs are those that have recurring commissions. A recurring commission means that you will receive a commission each month for each of your referrals so long as your referrals remain customers of the merchant.
Recurring commissions are great because they provide more of a stable income from the affiliate program. Software companies tend to have recurring commissions.
How Do Affiliates Get Paid?
A majority of affiliate programs will pay commissions via PayPal, check, and some with direct deposit. Many programs will also have a minimum payment threshold. A common minimum threshold may be between $50 and $100.
Most affiliate programs will also pay on a monthly basis. They often pay every 30 to 45 days after you've made commissions to account for refunds.
It may sound like a long time to wait for your commissions but once you are earning regularly, you will become accustomed to receiving commissions every month.
Some affiliate programs will pay on a set date each month (ex: 1st or the 15th.) Others may have a timeframe such as between the 1st and 15th of each month.
Keep in mind that some affiliate programs that pay via PayPal do not cover the PayPal fees and thus will come out of your commissions. This isn't common but something to take note of.
Types of Affiliate Marketing Companies
There are all types of affiliate marketing companies. One of the biggest being Amazon.com's Amazon Associates affiliate program. Many affiliates have moved away from Amazon's affiliate program as they have reduced their commission rates.
Major corporations also have affiliate programs such as Target, Walmart, and Petco. You'll also find small businesses with affiliate programs such as a small software company.
No matter what niche you choose to build a website in, you can often find an affiliate program that is related.
How to Start Affiliate Marketing
You can start affiliate marketing in many ways. As a beginner, I recommend creating a niche website (also referred to as a niche blog.) There are many reasons why a niche website works well. They include:
Low-cost. You can start your own website for under $100 or less.
Free traffic. The content you create (blog posts) generates free web traffic over time.
Niche websites are long-term as long as you maintain them with quality content.
Unlimited earnings. One niche website can earn thousands of dollars per month.
Enjoyable. It is fun to create niche websites and grow them in earning income.
If you are ready to start your own niche website and earn money from affiliate commissions, I recommend following the same online training program I followed when I started several years ago.
Otherwise, you can get your own website by using a self-hosted WordPress website. Self-hosted simply means that you will register a domain name, sign up for a web hosting account, and install WordPress on your account using one-click software installation.
Almost any web hosting provider can set you up with everything that you need. As a beginner, you do not need an expensive web hosting provider to get started. BlueHost is an inexpensive option and I also recommend SiteGround.
Closing Thoughts On Affiliate Commissions
I hope this post has helped to clarify what affiliate commissions are and how they are paid out by affiliate programs.
My preferred method of earning affiliate commissions is by creating niche websites and promoting affiliate products within my content.
If you are ready to get started or have already started and struggling to make consistent income online, consider following the same step-by-step training I used when I got started.
I use the same training platform to help others one-one-one with creating their own niche websites.