Are you searching for a recurring affiliate program in the affiliate marketing niche? The Wealthy Affiliate Bootcamp combines affiliate marketing training and an awesome affiliate program in one.
Wealthy Affiliate Bootcamp is a 7-phase (70 lesson) series of courses walking you through the process of creating and establishing a business in a niche related to the promotion of Wealthy Affiliate. [Pulled directly from WA]
I've taken the bootcamp myself and it is an excellent way to learn how to become an affiliate marketer, promote a great training platform, and make recurring commissions.
Ready to make affiliate commissions? Learn how Wealthy Affiliate's training helped me go from zero to consistent affiliate commissions every month. Click here to learn how I did it.
How Wealthy Affiliate Bootcamp Works
The History of Wealthy Affiliate
First, it helps to understand what Wealthy Affiliate is. I signed up as a free starter member a little over three years ago. After taking the first lesson, I became a premium member the next day.
Wealthy Affiliate is an affiliate marketing training program and a large online community. They have been in business for 15 years and growing.
When the company was started in 2005 by Kyle Loudoun and Carson Lim, they only offered niche keyword lists and ads that could be run on Google. As time went on, members of Wealthy Affiliate requested more features and services.
That is what led to what it is now which is a platform for training and building niche websites.
Wealthy Affiliate Training Programs
They offer two main training programs. The primary one is the Online Entrepreneur Certification. This program is a step-by-step course for learning how to make money online by creating a niche website.
The second training program is The Affiliate Bootcamp. This program is for anyone that wants to be in the affiliate marketing niche and also wants to recommend Wealthy Affiliate.
You can promote Wealthy Affiliate without being a premium member. However, your commissions will not be as much as if you are premium.
Commissions for Starter Members
$4 for special offer referrals
$11.75 monthly recurring
$87.50 yearly
Commissions for Premium Members
$8 for special offer referrals
$23.50 monthly recurring
$175 yearly
The Wealthy Affiliate Bootcamp Seven Phases
Members of WA can decide on a niche of their own as they go through the Online Entrepreneur Certification or they can opt to choose the affiliate marketing niche and promote WA as an affiliate.
Some members immediately start out promoting WA because they love the niche and they understand the value that WA provides.
The phases of Wealthy Affiliate Bootcamp are as follows:
Phase 1 – Getting Your Business Rolling
Phase 2 – Content, Keyword, and Conversions
Phase 3 – Giving Your Site Social Value
Phase 4 – Get Visual. Get Aesthetic. Get a Brand Through Media
Phase 5 – Knowing Your Audience & Catapulting Your Referrals
Phase 6 – Bing, Yahoo, & The Power of PPC
Phase 7 – How to Scale Successful PPC Campaigns
The training is step-by-step just like the OEC course and is delivered in the form of text and videos. You can ask questions along the way and request feedback from the community as well as Kyle and Carson.
Going through the bootcamp is beneficial even if you have already completed the Online Entrepreneur Certification. The reason is that bootcamp focuses on promoting Wealthy Affiliate itself.
The Perks of Being an Affiliate of Wealthy Affiliate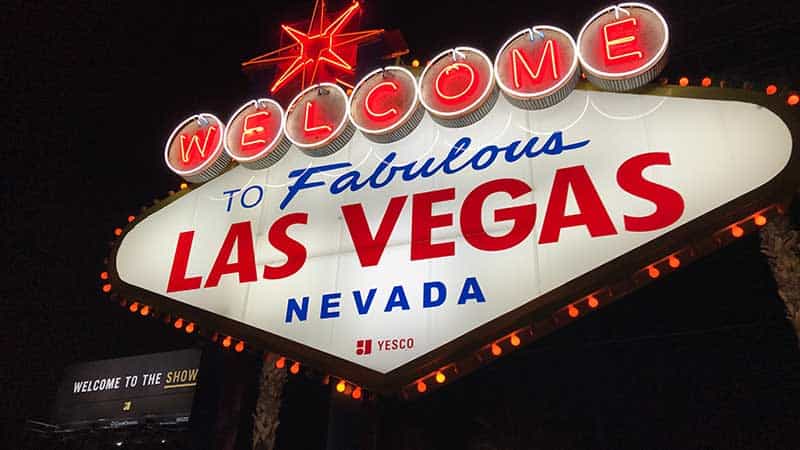 Besides the recurring commission structure, there is another big perk of promoting WA as an affiliate.
Each year, Wealthy Affiliate hosts a Super Affiliate Conference in Las Vegas. You can attend all expenses paid by referring 300 people within a calendar year.
Therefore, not only do you get the training to learn how to promote WA as an affiliate, but you also have this great incentive of attending the Super Affiliate Conference for free!
Members that have attended absolutely love it. Kyle and Carson really do it up treating everyone to upscale dining and entertainment. They also provide some really cool SWAG and spending money.
More than anything, if you accomplish reaching 300 referrals, you will have developed the skills to generate income online which is more valuable than anything else when all is said and done.
Why I Recommend Being a Premium Member
I've had the best conversions with affiliate products that I recommend when I've actually used them.
I would find it extremely difficult to recommend Wealthy Affiliate if I didn't actually follow the training and understand how it all works.
When I initially joined WA, I did so because I was in search of a training program that specifically focused on niche websites.
I was laid off from a web job and took on a retail job. At the same time, I decided to create a website and I didn't want to spend a lot of time trying to learn affiliate marketing on my own.
Being immersed in the training has given me great insight into the entire platform and how it can help other people like myself create income online.
Now when I recommend the service, I can do so from the heart. I don't have to fake it and say how great it is which would be disingenuous.
Keep On Learning
Besides that, WA offers continuous learning in the form of live weekly webinars which are held each Friday at 5 pm PST. I get to learn new skills, refer back to case studies, and stay up to date in the industry.
Therefore, being a premium member of Wealthy Affiliate is beneficial to yourself and also lucrative when you recommend this awesome platform to others that want to make money as an affiliate marketer.
My #1 Tip for Promoting Wealthy Affiliate
Wealthy Affiliate is not just an affiliate marketing training program, it is also a large community of other affiliate marketers.
The community is positive, fun, and supportive. It is a community of helpers. No matter what experience level each member has, everyone can help.
Sometimes help is in the form of simply writing a motivational blog post or answering someone's question pertaining to adding a banner to their website.
Therefore, if you are not coming from the intent of wanting to help others, this affiliate program may not be for you.
I enjoy helping others realize an alternative method of generating an income besides working a job.
My Closing Thoughts On Wealthy Affiliate Bootcamp
The Wealthy Affiliate Bootcamp is a great way to learn how to build a niche website as well as promote a great affiliate program with recurring commissions.
The Super Affiliate Conference incentive is also a nice perk of being an affiliate. More than that, you develop the skills to make money with affiliate marketing that is more valuable than any of the perks.
I do recommend if you want to be an affiliate of Wealthy Affiliate to become a premium member. It really makes for the best conversions as you can recommend a service that you believe in and use yourself.
I really enjoy being a member of Wealthy Affiliate. I owe what I've learned there for my ability to now make a consistent income online with affiliate marketing.
Click here to learn how I went from zero to making consistent commissions every month.