You can help both VAs and business owners while earning commissions with these virtual assistant affiliate programs.
Virtual assistants are utilized by many small business owners, solopreneurs, and individuals for one-off projects or for continuous assistance.
Internet marketers hire virtual assistants quite often to help run their online businesses. VAs offer help to many people who cannot afford to take on full-time employees or may not desire to hire employees.
How I Make $1,000 Commissions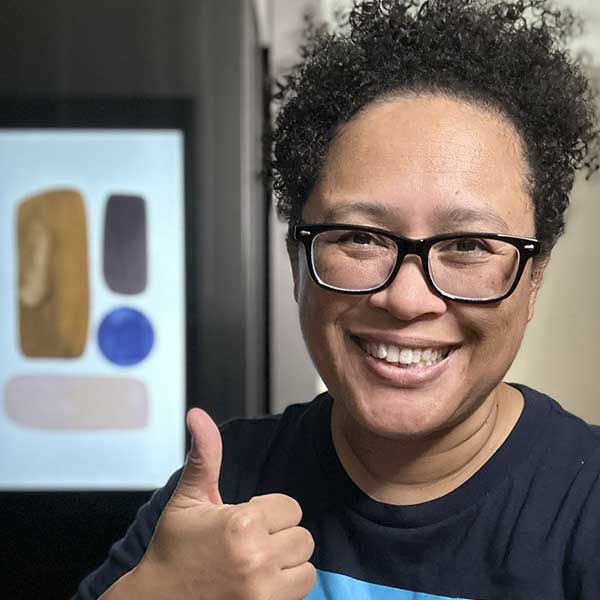 Hi there! I'm Eartha, the author of this blog and an affiliate marketer. I share affiliate programs and ways to help boost affiliate income. Thanks to affiliate marketing, I'm able to make $1,000 – $2,000 commissions.
I never need my own product and I don't have to personally sell anything. Click the link below and I'll show you how it works:
Virtual Assistant Affiliate Programs
Adminja
20four7VA
VirtualStaff.ph
Free Birds
These virtual assistant affiliate programs are put into place by companies in order to generate new leads and potential customers through the efforts of affiliate marketers.
In exchange for an affiliate's efforts, companies offer commissions for every sale generated by an affiliate. These commissions are usually paid monthly via PayPal or check.
Commission rates vary but the following programs do offer some pretty high commissions. They are definitely worth considering for your next affiliate campaign.
---
1. Adminja
This is software created for virtual assistants that automates client plans, status reports, forms, and tasks. It also tracks time and captures every last detail.
Anyone who is running a VA business can utilize Adminja to help keep them organized and on task. The affiliate program is managed by Refersion and offers a 20% commission with a 120-day cookie length.
Software is always worth promoting and Adminja definitely provides a service that many virtual assistants require to run their business.
Commission: 20%
Cookie Length: 120 days
---
2. 20four7VA
This company is a leading virtual recruiting and staff placement company specializing in Remote Staffing Solutions. The website enables business owners to hire VAs and anyone interested in becoming a VA can also apply.
Businesses can hire VAs for administrative, IT help, eCommerce, podcasting, and more. The affiliate program offers $50 per referral. They appear to manage their affiliate program in-house. Signing up is a matter of filling out a simple form.
Commission: $50 per referral
Cookie Length: not disclosed
---
3. VirtualStaff.ph
This company is a Filipino virtual assistant service. There are VAs that specialize in almost any task that you can imagine. Anything from data entry to an iOS developer, you can find help here.
The affiliate program offers a 40% recurring commission on subscription plans. Subscriptions range from $49 to $500. Commissions are paid monthly for previous month's earnings. The minimum payment threshold is $100.
Commission: 40% recurring
Cookie Length: not disclosed
---
4. Free Birds
This service is a freelance mentorship program created by Afton Negrea. This mentorship program is geared towards women that want to start digital freelancing.
The Free Birds mentorship program designed to transform the businesses and lives of digital freelancers in 6 months or less.
Signing up to the affiliate program is quick and easy. The affiliate program offers $150 per confirmed student sign up. Commissions are paid on a monthly basis via PayPal. Payments from payment plan registrants are paid upon final payment.
Commissions: $150 per confirmed student
Cookie Length: 30 days
---
How to Earn Commissions with Virtual Assistant Affiliate Programs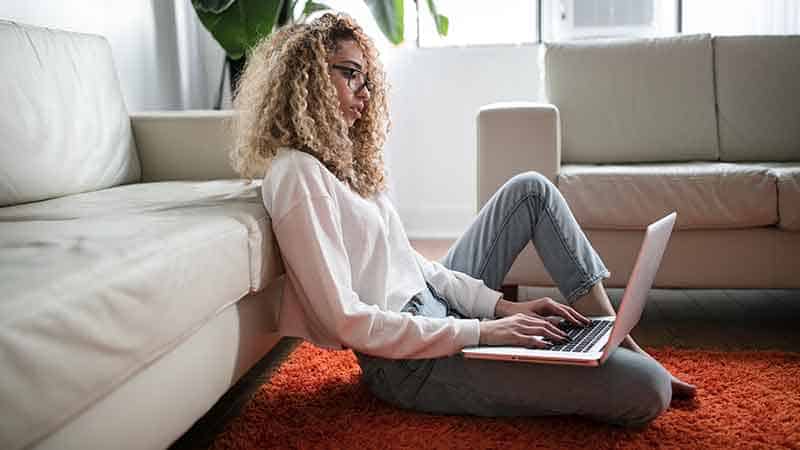 The VA niche is a great niche to consider since there are many small businesses and individuals that require help.
Outsourcing work occurs all of the time and as an affiliate, you can earn income while recommending some great services.
Earning consistent commissions is often a struggle for many beginner affiliate marketers. However, there is a tried-and-true method that works extremely well.
That method is niche blogging. It wasn't until I created my own niche blog that I was able to generate a consistent income online with affiliate marketing.
When I initially started my niche blog, I had no idea how to make money with it. I was just laid off from a job and I didn't want to waste time trying to learn things on my own.
I searched for an online training program and found this one. Following the training and taking action on what I learned helped me transition out of a full-time retail job into working on my blog full-time.
Why a Niche Blog Works So Well for Affiliate Marketing
Blogs require content which is what you create each time that you write a new blog post. What is great about this?
The content that you create will eventually result in free targeted web traffic. This targeted traffic brings your blog visitors that are interested in your niche which means that are much more likely to convert into affiliate sales.
With consistent effort, a brand new niche blog should start receiving some web traffic between the 3 and 6-month mark.
When this happens, your blog has the ability to start earning income.
Choosing Your Target Audience
The first thing you'll want to do is choose your targeted audience. Here are some examples of audiences that you can create your blog around:
people that want to quit their jobs
small business owners
internet marketers that want to outsource
target specific issues (Magento developers, web developers, writers, etc.)
Or you always have the option to create a general type of virtual assistant niche blog. However, I've found that choosing a specific niche helps with conversions.
Even small niches can earn a consistent income online.
Blog Maintenance and Making Sales
When creating your niche blog, I recommend using a self-hosted WordPress website. That simply means that you will need to register a domain name, get web hosting, and install WordPress using a one-click installation.
Almost any web hosting provider can set you up with everything that you need. I recommend using SiteGround or WPX. Both have fast web hosting and excellent customer support.
You can also set up WordPress with one-click installation so no technical experience is required.
Your next job will be to create helpful content for your readers. This requires some keyword phrase research using any keyword tool of your choice.
I like to use free tools such as KeywordTools.io. Doing some keyword research upfront saves you a lot of time when it is time for you to sit down and write your blog posts.
You'll have some great blog post ideas and you'll know these are topics that your audience wants more information on.
At a minimum, I recommend creating a new blog post 1 to 2 times per week. The key here is consistency.
Maintaining a blog is easy but it does take consistent effort on your part.
Closing Thoughts On Virtual Assistant Affiliate Programs
This is a great niche to get into as there are so many people that are needing to outsource work. Whether they are freelancers themselves or run a small to mid-size business, extra help is always in demand.
Being an affiliate marketer offers you ample opportunity to connect these people with the services they are seeking. In exchange, you get to earn commissions for your efforts.
One of the best ways to get started is by creating a niche blog. A niche blog is an excellent way to generate consistent affiliate commissions.
If you're ready to get started and want to start making commissions on a regular basis, consider following the same step-by-step online training program I followed.