Do you want to cash in on the plant-based protein supplement market? You would be wise to do so as it is a billion-dollar industry. As an affiliate marketer, you can join vegan protein powder affiliate programs and earn lucrative commissions.
Check out the stats:
The Plant Based Protein Supplement market size was valued at $4.2 billion in 2018 and is expected to reach $7.0 billion by 2026, registering a CAGR of 6.7% from 2019 to 2026.

AlliedMarketResearch.com
Below, I will cover several of these affiliate programs and one of the best ways to promote these products to earn more commissions.
HOW I MAKE $1,000 COMMISSIONS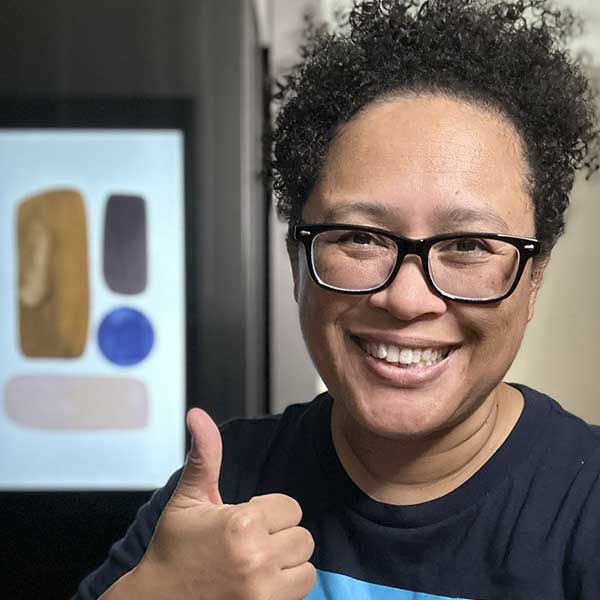 Hey there! I'm Eartha, the author of this website and an affiliate marketer. I share different affiliate programs and ways to help boost affiliate income. Click the link below and I'll share exactly how I'm able to make $1,000 – $2,000 commissions:
Vegan Protein Powder Affiliate Programs
These vegan affiliate programs are put into place by companies in order to help boost sales via the marketing efforts of affiliate marketers. Commissions are generally paid via PayPal, direct deposit, or check.
Naked Nutrition
Vega
PlantFusion
Future Kind
Green Regimen
Naked Nutrition
This company offers several protein powders and vegan protein powders using premium ingredients and as few of them as possible.
They make it a point to keep their ingredients simple with most of their products having as little as three ingredients.
The Naked Nutrition affiliate program offers a 10% commission rate and 30-day cookie length.
Commission: 10%
Cookie Length: 30 days
---
Vega
You can find a variety of protein powders and protein bars on the Vega website. Their protein powders are certified vegan and gluten-free.
Vega is a popular plant-based protein powder brand. The affiliate program offers an 8% – 15% commission rate and a 60-day cookie length.
Commission: 8% – 15%
Cookie Length: 60 days
---
PlantFusion
This company offers 100% plant-based products to include protein powders, collagen, and vitamins.
The PlantFusion affiliate program offers a 15% commission rate.
Commission: 15%
Cookie Length: not disclosed
---
Future Kind
This is a vegan vitamin company. They also carry a vegan protein powder as well as other products like collagen.
Among the other affiliate programs offered on this page, the Future Kind affiliate program offers one of the highest commission rates at 40%. They also have a 30-day cookie length.
Commission: up to 40%
Cookie Length: 30 days
---
Green Regimen
This company has a unique backstory. The founder of the company (Tyshawn) began his journey by helping his mom shed pounds for health reasons. He began making green smoothies which helped his mom to shed 50 pounds in 60 days.
Eventually, the founder spent many hours and experimentation to create Elite Protein plant-based protein powder.
The Green Regimen affiliate program offers a 20% commission rate.
Commission: 20%
Cookie Length: not disclosed
---
How to Promote Vegan Protein Powders
There are a variety of ways to promote any affiliate product. However, for products like these in the health and wellness niche, I recommend creating a niche website.
Why a niche website? This is a type of website that focuses on one specific topic. In essence, it is a blog.
Niche websites make it easy for anyone to enter into the world of affiliate marketing without spending a ton of money and without needing any previous experience.
If you can write an email, you can write for your own niche website.
The website you're reading right now is considered a niche website. I'm in the make money online niche.
If you browse through my website, you'll find that I've written hundreds of blog posts.
It is these blog posts that send me free targeted web traffic. When people search for specific things, some of my posts end up on the first page of Google.
That is how I receive consistent traffic and earn consistent affiliate commissions.
When I got started with my first niche website, I didn't know how to earn income with it.
During that time, I was laid off from my job and I didn't want to spend time trying to learn everything on my own.
I searched for a training program that taught how to create niche websites and found this one.
Following the training and taking action on what I learned is what helped me to transition out of a full-time retail job to working on my website full-time.
Choosing a Niche
The key to creating a niche website is to, of course, choose a niche. Since we are talking about vegan protein powders, it's a good idea to be in the health and fitness niche.
The overall health and fitness niche is broad. That means there is a lot of competition. What I recommend doing is choosing a sub-niche within this broader niche.
Here are some sub-niche ideas in which you can still recommend vegan protein powders:
Vegan recipes for athletes
Bodybuilding for vegans
Meal prep for vegans
Vegan lifestyle for beginners
A more targeted niche means less competition and an audience that is highly likely to buy the products that you recommend.
Creating Your Content
Every piece of content that you write should address the questions and concerns of your niche.
The way to accomplish this is by doing keyword research before you sit down and type out your article.
You can use any keyword tool that you want. Some are free and some are paid. My suggestion is to open up Google and use its autosuggest feature.
Begin typing in a keyword phrase related to your niche. Google's autosuggest will display user searches.
You can also use a tool like Answer Socrates which uses Google Suggests and Trends to provide questions your niche is asking.
Making Affiliate Commissions
Once your niche website begins receiving web traffic, it has the ability to start earning income.
The way to do this is to add your affiliate links within your blog post content. Whenever you want to recommend a product, you can link to it using your affiliate link.
Another great way to boost conversions is to create a review page of the product you're promoting.
Write about your own experience using the product. Share what you like about it and what you dislike. Be genuine. Even negative reviews can result in sales.
You can place several affiliate links within your review page. Then you can link back to your review page from your blog posts.
Closing Thoughts
The vegan niche is a great niche to be in as an affiliate marketer. I hope that these vegan protein powder affiliate programs offer you a good starting point.
Be sure to check out my post on protein powder affiliate programs for more products.
Creating a niche website is the ideal way to promote these types of products. It is a low-cost and low-risk way to make affiliate commissions.
Learn how I quit a 40-hour-per-week retail job to become a full-time affiliate marketer. Click here to learn how.