The golf equipment market is expected to reach $9.6 million by 2023. There is no better time than now to start a golf blog and make money with it in the process.
Getting your own golf blog up and running is easier than you think. You can set up a self-hosted WordPress website and begin creating helpful posts for your audience.
In this post, I'll explain how you can set up your golf blog by choosing a sub-niche, setting up WordPress, and monetizing your blog to generate a consistent income.
How I Make $1,000 Commissions Using a Simple 2-Step Process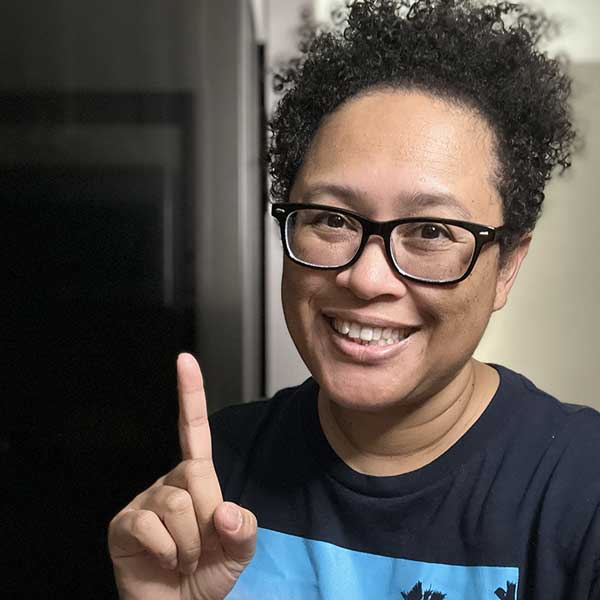 Hi! I'm Eartha, the author of this website and an affiliate marketer. I seek out affiliate programs and online courses to share here on the blog.
I also share ways to help boost income online. I've been able to increase my online income by focusing on recommending high-ticket affiliate products.
Making higher affiliate commissions is one of the fastest ways to scale up your online income. Click below to learn how I'm able to make $1,000 – $2,000 commissions on a steady basis:
Start a Golf Blog By Considering a Golf Sub-Niche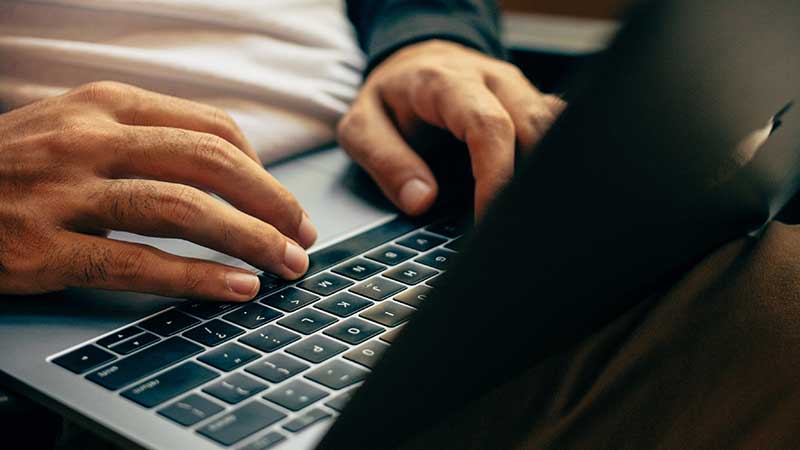 Golf is a large niche and while you can absolutely create a niche website in the general golf niche, I do want to recommend considering a sub-niche.
Why choose a sub-niche within the overall golf niche? The primary reason is that you'll experience less competition when trying to rank your blog posts in search engines like Google.
There are plenty of general golf websites online that are difficult to compete with. Golf.com is one such large and authoritative website. The Golf Channel is another.
ESPN Golf, PGA Tour, and more make it challenging to compete with when writing about general blog topics. However, if you focus on a golf sub-niche, you can attain page one search engine rankings.
Golf Sub-Niches You Can Explore
When you choose a golf sub-niche like some of the ideas below, you focus on a topic that most general golf blogs will not take the time to do.
fitness for golfers
improving your golf swing
intermediate golf tips
nutrition plan for golfers
That gives you an advantage. Let's say you really want to help golfers improve their golf swing. You create a blog solely focused on this topic.
As you create content related to improving one's golf swing, your blog posts begin getting crawled, indexed, and eventually ranked on the first page of the search results.
Not only that, your blog readers will begin to notice and trust that your website is the go-to resource for anything and everything related to improving their golf swing.
Setting Up Your Golf Blog
Now that you have an idea about the golf niche and how to choose a sub-niche, the next step to start a golf blog is to get your website up and running.
There are three things that you will need to include registering a domain name, ordering a web hosting account, and installing WordPress on your account.
Don't worry if you have no idea how to do these things. It is extremely easy and all web hosting providers make it a simple process.
The web host that I use (WPX Hosting) is one such hosting provider that will register a domain name of your choice, set up your hosting, and install WordPress for you in one click.

Step-by-Step Blog Training
An alternative option to setting up your golf blog is to follow step-by-step training. The training that I used and recommend to beginners will teach you how to build your own successful niche blog. You can find it here.
When I got started with my own niche website a few years ago, I didn't want to waste a lot of time trying to figure out how to make money with it.
Thanks to the training that I followed and implemented on my own blog, I was able to go from zero to a consistent monthly income online.
Golf Blog Domain Name Ideas
Need some help brainstorming some golf blog domain name ideas? Here are several to get you started:
GolfSwinged.com
BeFitGolfer.com
GoGolfAllDay.com
GreenGolfFun.com
GolfNutritionGuide.com
BetterGolfAdvice.com
If the domain name that you want is taken, try adding an extra word to the domain. Some that work well can include:
central
zone
lab
the
gear
now
No matter which method that you choose to get your blog up, it will be an easy process. Don't waste a lot of time on how your blog looks. Choose a simple WordPress theme and focus on creating your content.
Creating Amazing Content for Your Golf Blog
As you know, a blog will not be successful without content. Creating content is the process of writing blog posts. This process should be fun for you, especially if you do have a genuine interest in golf.
Even if you don't, you can still produce helpful content for your readers. It starts with doing some keyword research.
I don't use any fancy keyword tools. I only utilize two tools. One is Google's autocomplete search and the Jaaxy keyword tool.
You simply want to get an idea of what your audience is looking for. If you begin typing keywords into Google, you'll get some great ideas.
There is never a worry about running out of things to write about by using Google's search. Jaaxy's alphabet soup feature is also an excellent resource.
Blog Writing Tips for Generating Free Targeted Traffic
I've been blogging for several years now so I have some experience in understanding how to create content that ranks in the search engines.
Here are my blog writing tips that you can utilize to create content that ranks.
Keyword Phrase Placement
Every blog post that I write begins with the keyword phrase that I choose. I place that keyword phrase in my blog post title, at least once in my introductory paragraph, and then naturally throughout the rest of my post.
Word Count and Relevancy
A majority of my blog posts have a word count of at least 1,000 words. Longer content gives your post more keywords to rank for. Besides that, you want your post to be relevant and helpful to your readers.
That is difficult to accomplish in only a few paragraphs. If one thousand or more words sounds intimidating, don't worry, it is not. When you are writing to help your readers, you will far surpass a thousand words quite easily.
Write for Conversions
I can't explain how to do this in a few paragraphs. In fact, it is a lesson all in itself. Writing for conversions means writing in such a way that it gets your readers to take action.
Whether you want them to click on a link or fill out a form, you can do so by using a call-to-action. If you want to learn how to get readers to take action, I suggest signing up for free training here.
How to Make Money with Your Blog
Generate $500 to $1000+ Per Month
Your content will attract free web visitors and when that happens, your blog has the ability to generate income.
There are a number of ways to make money with a blog. One of my favorite ways is with affiliate marketing.
Affiliate marketing is the promotion of another company's products and/or service in exchange for a commission when a sale is made.
In simpler terms, you join affiliate programs and recommend these products within your blog posts using your affiliate links (special tracking links.)
Affiliate marketing is the method I use for earning income with my blogs. There are so many benefits to being an affiliate marketer. They include:
No prior experience required
You don't need your own product
There are millions of products with affiliate programs
Never any shipping & handling necessary
Zero customer service issues to handle
Work from anywhere with a WiFi connection
Unlimited earning potential
Lifestyle freedom and time freedom
Where to Locate Affiliate Programs
Joining affiliate programs is free to do. You can find affiliate programs by doing a quick search using the niche you're in plus "affiliate program".
For example, you could search for "golf + affiliate program" in Google and you'll get a ton of results.
You can also join an affiliate network like ShareASale, CJ, AvantLink, Pepperjam, and more to search for golf affiliate programs.
Closing Thoughts On How to Start a Golf Blog
Are you ready to start a golf blog of your own? I hope this post has given you some basics to start with.
Niche websites are how I make a consistent monthly income online. It is one of the best ways to make money because your website works 24 hours a day, 7 days a week.
Creating a successful niche blog isn't always easy, especially for beginners. However, it is easy to learn when you follow a step-by-step training program.