Are you in search of some software affiliate programs that are a bit different than what you're used to coming across? I've compiled a list of software affiliate programs that you may find interesting.
They cover a variety of niches and the great thing about software is that it converts really well. Software is one of my favorite things to promote as an affiliate.
What's even better is when you can find an affiliate program with recurring commissions. Hopefully the following will provide you with the start that you need.
Software Affiliate Programs
Buildium
Software Advice
Sage
10To8
Corel
Nuance
Freshworks
Tired of not making sales? Learn how I went from zero to consistent affiliate commissions every month. Click here to learn how I did it.
1. Buildium
The Buildium company specializes in property management software. They help property managers with controlling tasks, maintenance, managing relationships with tenants and owners, as well as marketing properties and growing the business.
Plans start at $50 per month up to $460 per month. Signing up as an affiliate begins by completing an application through Impact Radius.
Commission: 25%
Cookie Length: 60 days
2. Software Advice
As the name suggests, Software Advice provides one-on-one help and personalized recommendations to guide people to their top software options.
Software Advice has over 800 software company clients. The affiliate program offers tiered commissions. Applying for the affiliate program requires filling out a form on their website.
Commissions are paid on the 15th of the following calendar month and there is a $50 minimum threshold.
Commission: 25% to 35%
Cookie Length: not disclosed.
3. Sage
The Sage company specializes in integrated accounting, payroll, and payment systems. Their software solutions manage accounting, HR, payroll, payments, assets, construction, real estate, and enterprise systems.
You can apply to the affiliate program through Impact Radius. What is nice about this affiliate program is that they offer $5 commissions for free trials as well.
Commissions: sales 7%, $5 for free trials
Cookie Length: 30 days
4. 10To8
If you are interested in an appointment scheduling software affiliate program, 10To8 is an ideal option. The 10To8 software enables people to take client bookings online, take payments online, as well as a wide variety of other features.
The affiliate program appears to be managed in-house. Their commission rate is based on signups and offers $3 for each referred and validated signup.
Commission: $3 after each referred and validated signup
Cookie Length: not disclosed
5. Corel
You may already familiar with Corel. They are known for the first graphics software for Windows, CorelDRAW. Since then they have developed a range of award-winning products that includes graphics, painting, photo, video and office software.
The affiliate program is managed through CJ Affiliate as well as Cleverbridge. They offer a 10% commission rate.
Commission: 10%
Cookie Length: not disclosed
6. Nuance
This company is the leading supplier of speech to text solutions. They provide solutions for healthcare services, customer engagement, and Dragon speech recognition solutions.
The industries they cover include healthcare, finance, telecom, government, and more. The affiliate program is managed by CJ Affiliate as well as oneNetworkDirect.
Commission: 18%
Cookie Length: not disclosed
7. Freshworks
The Freshworks company provides products that help sales, marketing, support, IT, and HR teams deliver the best customer experiences.
Their software is utilized by over 150,000 businesses around the world. Commissions are paid each month on the 15th via PayPal or Stripe.
Applying to the affiliate program is a matter of filling out a simple form on their website.
You select the product that you want to promote. If you want to promote additional products, you can sign up for another product using the same email you used previously.
After you signup, you will see the option to switch between products in your dashboard.
Commission: $5 for leads, 15% for paying customers
Cookie Length: 90 days
How to Best Promote These Software Affiliate Programs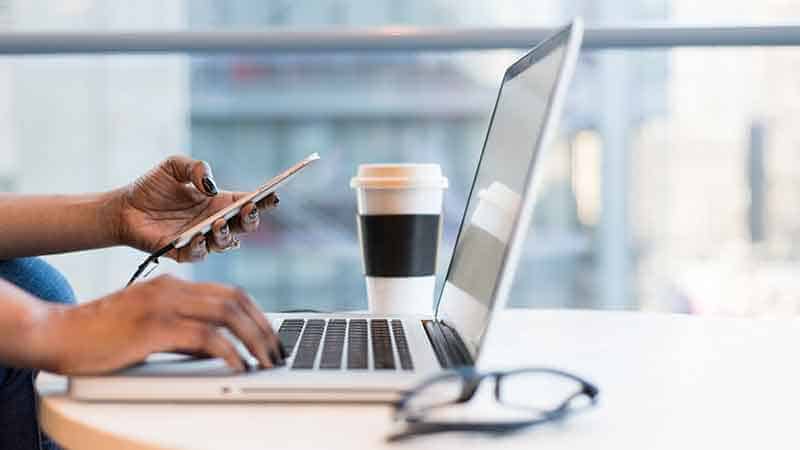 The above software affiliate programs offer some great options but how exactly do you plan on making steady commissions from any of them?
If you are already an experienced affiliate marketer, you may already have a strategy that you stick to. In my case, I use and recommend a tried-and-true method which is to create a niche website.
When you can't afford to pay for clicks, you're only option is to generate free clicks and that is accomplished through content creation.
This is why niche websites work so well for promoting affiliate products. The content that you create is what eventually gets indexed and ranked in the search engines.
As you create content (blog posts) for your niche audience, you will begin to receive visitors that are interested in what you have written about.
A percentage of these visitors will click on your affiliate links and buy from the merchant's website resulting in commissions for you.
Getting Started with Your Own Niche Website
A niche website is essentially a blog. When I got started, I had no problem getting my website up. It is simply a matter of registering a domain name, obtaining web hosting, and then installing WordPress using one-click installation.
That is easy to accomplish with any commercial web hosting provider. I currently host my websites with WPX Hosting.
After I got my website up, I had no idea how to make a steady income with it. It was then that I searched for an online training program and found this one.
It helped me to achieve my goal of transitioning out of a full-time job to working on my website full-time.
Choosing Your Niche
Your niche will depend on the type of software affiliate program that you choose to promote. Let's say, for example, that you want to promote Buildium.
This software is made for property management. Therefore, your niche website could provide content related to the in-and-outs of managing properties.
Within your content, you can recommend Buildium as an easy solution for the common tasks associated with property management.
Creating Your Content
Content creation is the bread and butter of your niche website. Without content, you will not generate traffic.
It is easy to maintain a niche website but many people that start often give up around the three-month mark.
They often quit right before their website begins to take off. For example, my most recent niche website has already become a new income stream that wouldn't have happened if I quit after three months.
That being said, I highly recommend writing 1 to 2 new blog posts per week. It is completely doable even with a busy schedule.
Before I create a new blog post, I do some quick keyword research to find out what my niche audience is searching for.
You can use paid or free keyword tools. Lately, I've been using Google Search and its autosuggest feature.
You can get plenty of blog post ideas by typing in keyword phrases and seeing what autosuggest displays.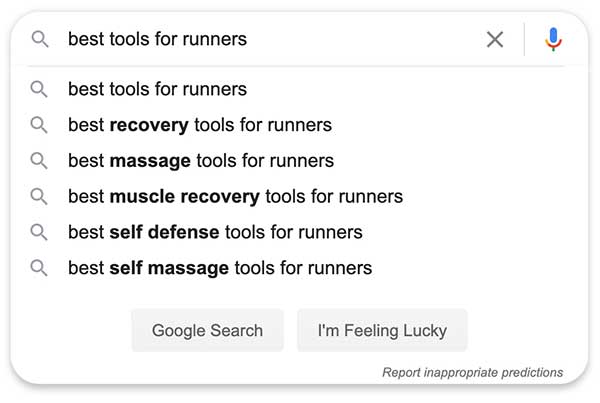 Making Money with Your Niche Blog
You understand how content works to generate free targeted traffic to your blog. Next is understanding how to increase conversions so that your blog can make money.
The goal is to get visitors to click on your affiliate links. This doesn't mean that you have to place affiliate links all over your blog post.
In fact, that is not a good idea. You can place affiliate links within your content without over doing it.
My strategy is to mention what I am recommending naturally in my content and linking to it with my affiliate link.
I may place a call-to-action a couple of times within my post. A call-to-action is some text that instructs visitors what to do next.
For example, you may say "click here for…" or "check for pricing here…", etc. A good call-to-action can help with increasing conversions.
With consistent effort, it is not uncommon to make $1,000 per month blogging, if not more.
Closing Thoughts On Software Affiliate Programs
As mentioned earlier, promoting software is one of my favorite ways to make affiliate commissions. Many people and businesses need different software to accomplish their daily tasks.
Being an affiliate marketer means that you can help people find solutions for their specific personal or business needs.
Niche websites are a great way to generate a consistent income online promoting affiliate products.
It is how I run my online business. If you are ready to level up your affiliate earnings, consider following the same step-by-step training program I followed.
I use this same training platform to help others one-on-one with starting their on niche websites.