The variety of health & fitness products on Clickbank is plentiful. However, there are those that stand out and sell really well. The Smoothie Diet is one of those products. This Smoothie Diet affiliate review will cover all of the details.
The Smoothie Diet is a 3-week weight loss plan created by Health Coach Drew Sgoutas, a Certified Health Coach. It contains a 21-day weight loss and health improvement program plus 36 meal-replacement smoothies which are given in a very specific sequence and frequency to maximize results.
If you are ready to get started promoting this product, keep reading below to find out what it is about and what the affiliate program offers.
Product Details:
Product Creator: Drew Sgoutas, CHC, AADP
Product Price: $37
Commission: 75%
Average Sale: $27.35
How I Make $1,000 to $2,000 Commissions Using a Simple 2-Step Process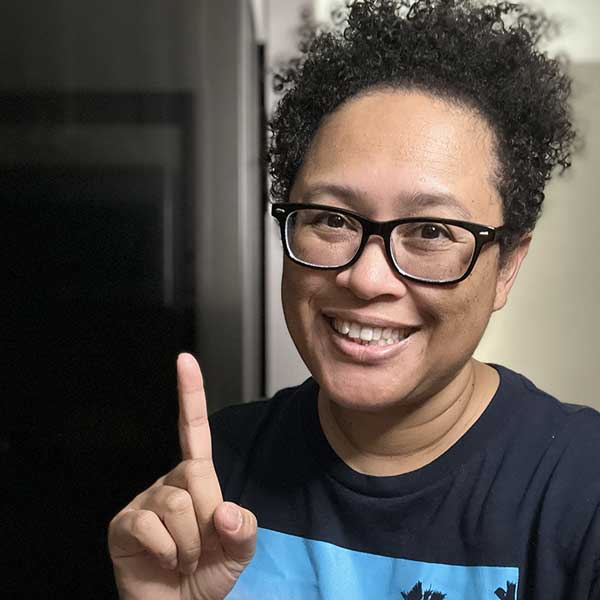 Hi! I'm Eartha, the author of this blog and an affiliate marketer. I enjoy seeking out and sharing affiliate programs as well as ways to help boost affiliate income.
One of the ways I've been able to increase my affiliate income is by doing high-ticket affiliate marketing. High-ticket affiliate marketing is one of the fastest ways to level up your income.
If you're ready to level up your affiliate income, click below:
Click here to learn how to make $1K – $2K high-ticket commissions
What is The Smoothie Diet?
There are a plethora of weight loss programs being sold on Clickbank but not all of them sell as well as others. The Smoothie Diet is standing out from the crowd.
It is a 21-day weight loss and health improvement program that includes 36 meal-replacement smoothie recipes. These smoothies work by drinking them in a specific sequence and frequency to maximize results.
When following the plan, certain meals are replaced with a smoothie. Users are provided with a shopping list for each week and a smoothie prep guide.
The program was created by Drew Sgoutas, a Certified Health Coach. I couldn't find much information about Drew online. When I did a search, it was mostly websites with Smoothie Diet reviews.
I think the concept is awesome as many people that are attempting to lose weight are seeking an easy plan to follow. Smoothies are easy to make which makes it easier to stick to.
The program can be accessed here.
How the Smoothie Diet Works
Following the smoothie diet is actually really simple. Once you download the plan, you'll have access to all of the smoothie recipes.
You replace two meals per day with a smoothie. Then you're able to eat one whole meal and up to two snacks per day.
Follow the plan for 21 days and you'll have the option to continue losing weight or follow the transition guide that's included and learn how to keep the weight off for the long term.
The Smoothie Diet Affiliate Review
The affiliate program is managed by Clickbank. Therefore, if you do not have a Clickbank account, you will need to create one on Clickbank.com.
There is a generous commission of 75% on the front-end product as well as three upsells. As an affiliate, you can earn over $100 per sale.
There is a 30-day money-back guarantee. Clickbank pays commissions by check or direct deposit. You can choose to have your payments processed weekly or bi-weekly.
The average sale of this product is $27 so you would need to sell quite a bit to make a decent amount of income per month.
Why The Smoothie Diet is Worth Promoting
Although this is a low-ticket product, it is converting well. People are always searching for an easy weight loss plan to follow.
The Smoothie diet offers an easy-to-follow plan and also has a time-frame to follow in of 21-days.
Smoothies are easy to make and easy to maintain as a meal replacement option. It is almost a no-brainer for someone that is already searching for a weight loss plan.
Do keep in mind that many products on the Clickbank platform come and go. There are only some that actually have longevity and have been on the platform for 5 years or longer.
That being said, if you are going to create a website dedicated to promoting this product, make it flexible enough to transition into promoting a similar product should this one be removed from Clickbank.
What is nice is that there is a 30-day money-back guarantee posted on the sales page. The inexpensive price and guarantee definitely help with conversions.
How to Promote The Smoothie Diet
Since this is a low-ticket item, many affiliates may take the route of building an email list and marketing this product to their email subscribers.
Going that route can mean consistent affiliate commissions or one large payday if you target a large enough list of targeted subscribers.
In most cases, building a list can take a long time. These low-ticket types of digital products work well with an email marketing strategy such as Merlin Holmes' $1K A Day Fast Track.
It is actually a cool concept for building a list. Essentially, you create poll pages and promote them with 2nd-tier paid traffic.
As people subscribe to your list, you then redirect them to that affiliate product page.
What is cool about Merlin's method is that you can build massive email lists fast which means you have targeted visitors that you can promote to.
Otherwise, I recommend building a niche website related to a sub-niche in the broader weight loss niche.
You can generate sales from your website while building an email list at the same time. This is a strategy that is tried and true.
Niche websites are how I got my start in affiliate marketing and I use them today to create a consistent income online.
I definitely had to learn a thing or two about niche websites and affiliate marketing. You can read about my journey here.
How I Make Affiliate Commissions Online
The way I approach affiliate marketing is by creating niche websites. I like this approach because it is low-cost and low-risk.
You don't have to spend money on ads because the content that you create on your website generates free traffic.
Here is how it works:
Choose an interest (anything you want)
Create a website (WordPress)
Attract visitors (write content that attracts them)
Make money (promoting affiliate products)
This is a long-term online business model. Here is a screenshot of an affiliate commission I've made from one affiliate program: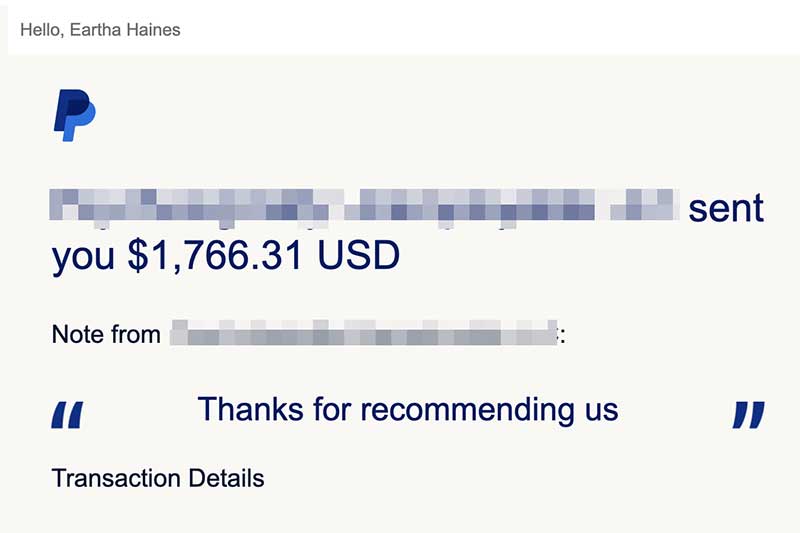 Of course, I didn't learn how to earn income with a website on my own. I needed guidance so I searched for a legitimate online course and found this one.
Following that training made all of the difference for me. I was able to quit a lousy retail job to work on my website full-time.
My Closing Thoughts On My Smoothie Diet Affiliate Review
Even though The Smoothie Diet is a low-ticket item and commissions are low, there is still potential to earn more on the upsells.
The nice thing about this particular product is that it is converting well. You could build a niche website and promote this product along with other products.
It can definitely create a nice side income and offer large commissions when promoted to a large email list.
I got my start in affiliate marketing by building niche websites. It is what I continue to do and it works well.
When I started, I searched for an online affiliate marketing training program. I found this one and implemented what I learned. It has helped me progress faster than if I had tried to learn on my own.
You can get started with the same training today:
I think that making affiliate commissions with niche websites is one of the smartest ways to go. You can literally make commissions while you sleep, run errands, or spend time with your family.
It takes a bit of time upfront but once your website is receiving traffic, it can begin making money!