Everyone sleeps and more people are realizing that they need certain items to sleep better. That's where these sleep affiliate programs come into play.
As an affiliate marketer, you can focus on the sleeping niche and promote products that will be beneficial to getting a better night's sleep.
Some of the sleep products on the market range from mattresses to meditation apps.
According to the sleep statistics below, more than half of adults worldwide have difficulty sleeping.
That means, as an affiliate marketer, you can earn income while recommending needed sleep products to the sleeping niche.
More than half (51%) of adults worldwide report they get less sleep than they need on an average night, and 80 percent of adults say they are using weekend days to make up for sleep lost during the week, according to Princess Cruises' ninth annual Relaxation Report.

TravelAgentCentral.com
How I Make $1,000 Commissions Using a Simple 2-Page Website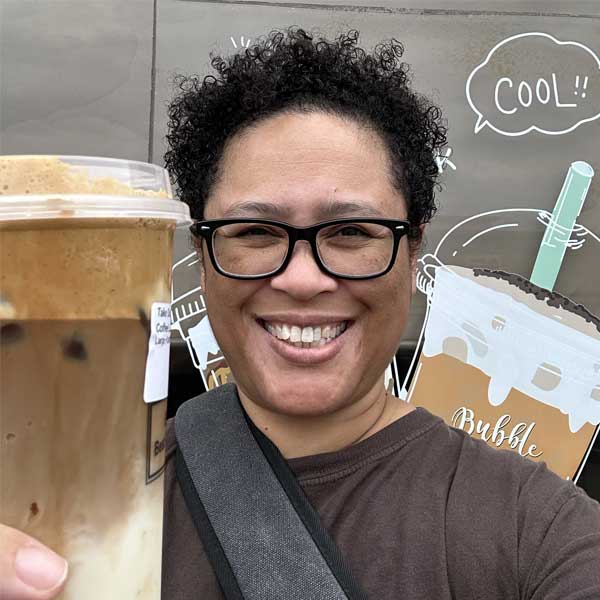 Hi! My name is Eartha and I'm the author of this website. I have been doing affiliate marketing for quite some time now.
One of my favorite ways to do affiliate marketing is to do high-ticket affiliate marketing. High-ticket affiliate products enable you to earn more commissions (in most cases much faster than other strategies.)
Learn how a simple 2-page website helps me make high-ticket affiliate commissions on autopilot.
Sleep Affiliate Programs
SleepSense
SleepEnvie
CBD Pillow
Synctuition
Zoma
Eargasm Earplugs
Idle Sleep
SleepSense
This is a step-by-step system that parents can use to teach their child to sleep through the night. This is designed for parents of babies and toddlers.
The SleepSense program consists of a 197 page guide and a library of video training.
You can apply to the affiliate program on the affiliate sign-up page. The affiliate program offers a 35% commission rate.
Commission: 35%
Cookie Length: not disclosed
---
SleepEnvie
This company sells mattresses, pillows, sleeper sofas, and sleep accessories. Most mattresses range from around $200 to $500.
They offer free shipping and free returns. The affiliate program is managed by Refersion and offers a 3% commission and 30-day cookie length.
URL: https://sleepenvie.com/pages/referral
Commission: 3%
Cookie Length: 30 days
---
CBD Pillow
This is the world's most relaxing pillow as it is made with CBD-infused fabric that releases micro doses of CBD all night long.
The pillow is made with patented micro-encapsulation technology that embeds millions of CBD microcapsules into your pillow.
Friction causes the capsules to burst and slowly release CBD which is absorbed through your hair follicles and skin.
The CBD affiliate program is managed by ShareASale and offers a 15% commission rate and 30-day cookie length.
Commission: 15%
Cookie Length: 30 days
---
Synctuition
This is a meditation app that helps users to relax and reduce stress, worries, and anxiety.
It uses personalized frequency, rhythmic entertainment, and binaural beats & gamma waves to help users get into a meditative state.
The affiliate program offers a 30% commission and appears to be managed in-house.
Commission: 30%
Cookie Length: not disclosed
---
Zoma
This company specializes in sports mattresses and pillows. The Zoma sports mattress is designed to relieve pain and respond to your movements. It also stays cool all night.
The mattresses come in a variety of sizes and range in price from around $500 to over $1,000.
You can sign up for the affiliate program through ShareASale. The affiliate program offers a 5% commission and a 90-day cookie length.
Commission: 5%
Cookie Length: 90 days
---
Eargasm Earplugs
This company specializes in a wide variety of earplugs for various use such as noise sensitivity, travel, construction, musicians, sleep, and more.
You can focus on promoting the sleeping version of their earplugs called Eargasm Squishies.
The Eargasm Earplugs affiliate program is managed through Refersion and offers a 15% commission and 14-day cookie length.
Commission: 15%
Cookie Length: 14 days
---
Idle Sleep
This is a mattress company that manufactures gel and latex mattresses. They also sell a variety of sleep accessories to include bedframes, sheets, and pillows.
Idle Sleep offers free shipping and an 18-month trial period. The Idle Sleep affiliate program is managed through ShareASale and offers up to a 25% commission rate and a 180-day cookie length.
Commission: 15% and up to 25%
Cookie Length: 180 days
---
How to Make Money with Sleep Affiliate Programs
The sleeping niche is evergreen because everybody sleeps. Sleeping is typically an issue for many people.
Many adults have difficulty falling asleep or staying asleep throughout the night.
These individuals often seek help from various products to help improve their sleep.
As demonstrated from some of the affiliate programs above, there are some excellent products that you can recommend in this niche.
One of the best ways to earn income online with these programs is to create a niche website (niche blog.)
I got my start as an affiliate marketer by creating a niche blog. I decided to create a niche blog after a job layoff.
Although I had a blog, I didn't know how to make money with one. I didn't want to waste time trying to learn everything I needed to learn on my own.
After doing some research, I found this online training program that taught how to build niche websites.
Following the training and putting into action what I learned is what helped me to transition from a full-time retail job to working on my blog full-time.
Sleeping Niches You Can Target
A niche blog begins by choosing a niche. In this case, you can stick the general sleeping niche or you can choose a subniche within this niche.
I tend to prefer niching down as much as I can. Some niche ideas that fall under the general sleeping niche can include:
Improving sleep for athletes
Sleeping with back pain
Insomnia over the age of 40
Reduce or stop snoring
No matter what the sleep issue is, there is likely one or multiple sleep affiliate products that can help.
The reason why I like choosing a subniche is that I can target an even more specific audience.
This audience will likely be more apt to buy what I am recommending which means higher conversions.
How to Boost Your Conversions
There are some good strategies that you can implement on your niche blog that can help to boost conversions.
The first strategy is to write helpful blog posts. Try to be as informative as possible. Put your readers first.
By doing this, your blog posts will likely rank higher in the search results such as Google and Bing.
Another strategy is to write product reviews. It helps to use some of the products that you are recommending.
This enables you provide genuine recommendations. Product reviews tend to convert very well.
You can link back to these product reviews from other blog posts that you write.
Finally, use a call-to-action at the end of every blog post that you write. A call-to-action is a sentence or button that let's a reader know what to do next.
For example, you may write: "Check current pricing" or "Visit the merchant's website."
It can be anything that tells the reader where to go next.
Closing Thoughts
I hope these sleep affiliate programs have provided you with some great options for earning income in the sleeping niche.
A niche blog is an excellent way to generate affiliate commissions on a consistent basis as well as creating an automated sales funnel (check out Zach Crawford to learn how.)
If you are ready to get started with your own niche blog and really level up your affiliate commissions, consider following the same step-by-step training program I followed.
Ready to make money with a blog? Learn how I went from zero to consistent affiliate commissions every month. Click here to learn how I did it.