I have made commissions from SaleHoo in the past. It is a useful product to promote in the eCommerce niche. In this SaleHoo affiliate program review, I will cover what the product is and how the affiliate program works.
SaleHoo is a wholesale and dropshipping supplier directory. The directory has over 8,000+ wholesalers and dropshipping suppliers that have been reviewed and vetted for legitimacy and quality products.
The supplier or eCommerce niche is an evergreen niche. People that are opening new businesses whether online or offline are in need of legitimate wholesale and dropshipping suppliers.
SaleHoo has been a reputable supplier directory for many years. It is a long-running product sold on the Clickbank platform.
Product Details:
URL: https://salehoo.com
Product Creator: Simon Slade and Mark Ling
Product Price: $67 yearly or $127 lifetime
Commission: 50%
Average Sale: $96.40
Tired of not making sales online? Learn how I went from zero to consistent income with affiliate marketing. Click here to learn how I did it.
What is SaleHoo?

SaleHoo is a reputable and trustworthy resource for anyone who is seeking a wholesale and dropshipping supplier directory.
The company was co-founded by Simon Slade and Mark Ling. Simon was searching for wholesale suppliers for selling products on popular auction websites in New Zealand.
He had a hard time finding legitimate suppliers as well as suppliers that were willing to work with a new business. Simon teamed up with Mark Ling, a successful internet entrepreneur to create the SaleHoo directory.
The directory contains over 8,000 wholesalers and dropshipping suppliers that have been vetted by the SaleHoo team for legitimacy and quality of products.
The SaleHoo support team offers 24/7 customer support as well as free training for starting online businesses.
The SaleHoo website can be accessed here.
SaleHoo Affiliate Program Review
The affiliate program is managed by Clickbank. You will need to sign up as a member of Clickbank to obtain your SaleHoo affiliate link.
You can do a quick search under Clickbank's marketplace by typing "SaleHoo" into the search box. No whitelisting is required so you can grab your affiliate link right away.
The commission rate for SaleHoo is 50% with an average sale of $96. They offer a yearly and lifetime payment option of $67 and $127 respectively.
Clickbank pays commissions by check or direct deposit. There is a 60-day cookie and 60-day return policy on all products. You also have the option to have commissions sent weekly or bi-weekly.
Possible Earnings Potential
This isn't a high-ticket affiliate program by any means. However, you could earn a decent amount in commissions by targeting the right audience.
If you choose a sub-niche within the eCommerce niche, you could potentially earn anywhere from $500 to $1,000 per month in commissions.
Keep in mind that it is all based upon your own hard work and consistent efforts. However, I have made commissions promoting SaleHoo and I feel that it is a great service that converts well.
Why SaleHoo is Worth Promoting
This product is worth promoting as an affiliate for various reasons. Every day there are people that are ready to sell online but need product suppliers for their business.
Locating legitimate wholesale suppliers is often the biggest challenge for new businesses. SaleHoo solves the problem that new online business owners face.
Users are able to search through various suppliers that have already been vetted. They can find quality products at wholesale pricing and many of which have name brands.
The pricing is affordable with a $67 per year option or lifetime access of $127. SaleHoo also provides a ton of free content for starting online businesses.
How to Best Promote SaleHoo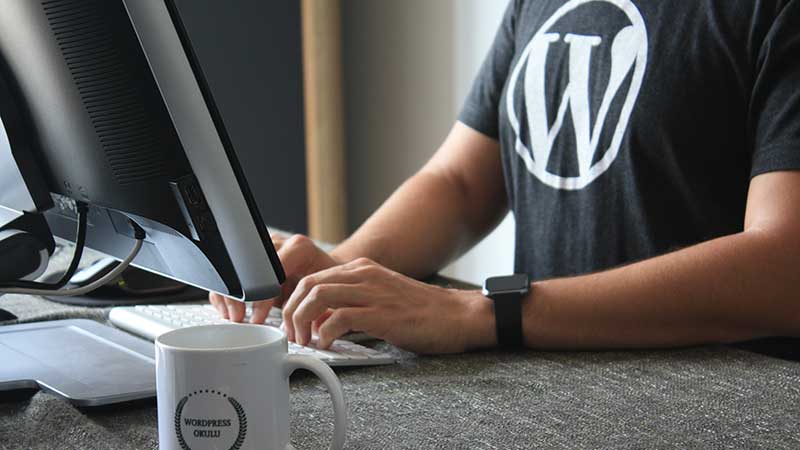 I've made all of my SaleHoo commissions by promoting it on one of my niche websites. Niche websites work extremely well for promoting affiliate products.
Many people are seeking a solution to finding wholesale or dropshipping suppliers. You can create a niche website around the topic of eCommerce or even brick-and-mortar businesses.
You can then create content that helps answers the questions of your target audience. It takes a bit of time for a niche website to gain free web traffic.
However, once it does, it can begin earning income. Don't underestimate the power of a niche website.
Many people are earning thousands per month from their websites through affiliate marketing, ads, or a combination of both.
When I got started, I knew that I didn't want to waste a lot of time learning everything on my own. I searched for an online affiliate marketing training program and found this one.
Implementing what I learned in the training has helped me progress much faster than if I had tried to learn it all on my own.
Dropshippers – The Ideal Niche for SaleHoo
In my own experience, I've had most of my SaleHoo conversions from promoting to dropshippers. Dropshipping is an easy entry into eCommerce.
It doesn't require a lot of start-up cash so many people gravitate towards it as a way to get started selling online.
Finding legitimate dropshipping suppliers is difficult. You can help out this niche and earn commissions by recommending SaleHoo as a supplier solution.
I would approach the dropshipping niche by creating a niche website that addresses the common issues of dropshipping.
I build all of my niche websites on self-hosted WordPress websites. Meaning, I register a domain name, get a web hosting account, and install WordPress.
Any commercial web hosting provider can provide you with everything that you need to get started. WPX Hosting is a popular WordPress hosting company. I plan on moving all of my niche websites to their servers soon.
The Amazon FBA Niche
Another niche to consider is those wanting to sell products using Amazon FBA (fulfillment by Amazon). This business model is the process of sending in products to one of Amazon's fulfillment centers.
When your products sell, it is packaged and shipped by Amazon. They take a cut of your profit as well as charge fees for their service.
However, many FBA sellers are earning quite a bit due to the large customer base that Amazon has.
These potential FBA business owners will need to find wholesale suppliers. Which is where promoting SaleHoo to this audience comes in.
My Closing Thoughts On The SaleHoo Affiliate Program
SaleHoo is a great service that is still in demand. It also has longevity and has been on the Clickbank platform since the early 2000s if not longer.
It converts well as I have made several sales myself recommending it on one of my own niche websites.
That being said, I do recommend promoting this product with a niche website.
That is how I got my start in affiliate marketing and what I continue to do today to run my online business.
There is a learning curve but following a step-by-step training program as I did makes it so much easier.
I now use the same training program I followed to help people one-on-one with starting their own niche websites.