The running niche is a great evergreen fitness niche that offers plenty of opportunities for affiliate marketers. Running shoes, in particular, are always being purchased. These running shoe affiliate programs are a great start to earning affiliate commissions.
There are many excellent brands to choose from and some really good online shoe companies to affiliate with like Zappos.com. Besides highlighting these programs below, I will also share my recommended method for promoting affiliate products.
Running Shoe Affiliate Programs
Saucony
On
Athletic Propulsion Labs
Holabird Sports
Under Armour
Zappos
New Balance
HOW I MAKE $1,000 – $2,000 COMMISSIONS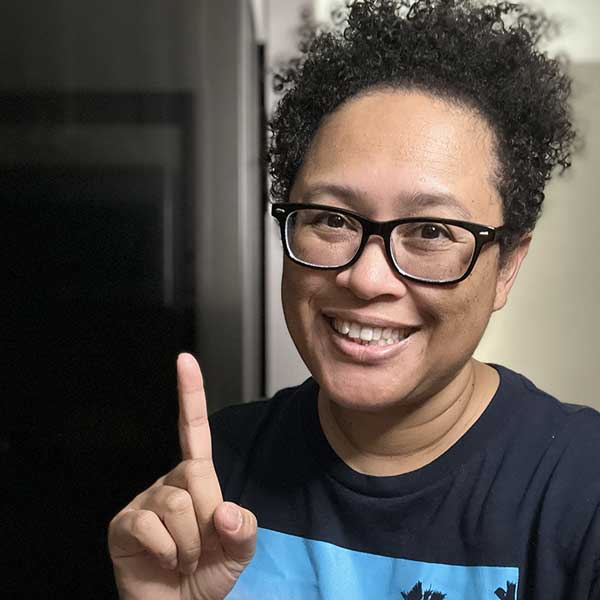 Hey there! I'm Eartha, the author of this website and an affiliate marketer. I search for various affiliate programs to share here on the blog.
I also share ways to help boost affiliate income. One of the ways I've been able to increase my income is by shifting my focus to recommending high-ticket affiliate offers.
Making higher commissions is one of the fastest ways to scale up your income. Click the link below to learn how I make $1,000 – $2,000 commissions online: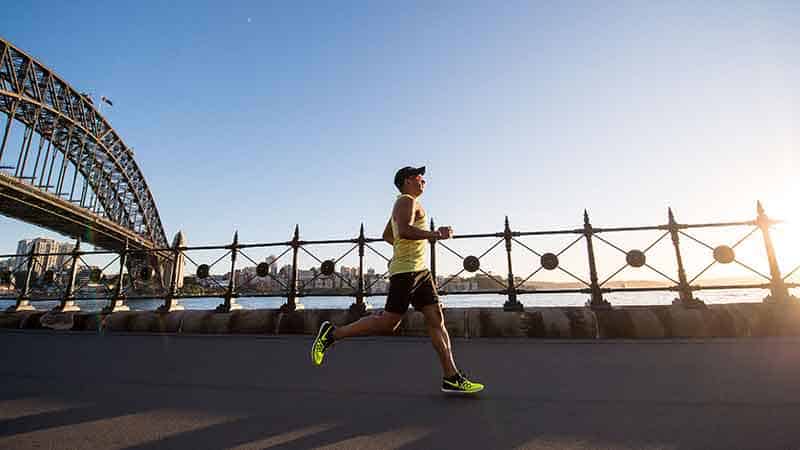 1. Saucony
The Saucony brand is well-known for runners. They were founded in 1898 and evolved from a local factory to a global brand in the suburbs of Boston.
You can find running shoes for men, women, and kids. They carry shoes for running, trail, and walking. The affiliate program is managed by Rakuten and offers a 4% commission rate.
Saucony is a great brand of shoe to promote as an affiliate. Many people are already familiar with this brand so that can definitely help with conversions.
Commission: 4%
Cookie Length: not disclosed
2. On
The On brand of running shoe was founded in 2010 in Zurich, Switzerland. Their running shoes are designed for soft landings and explosive take-offs.
On running shoes were designed by three-time world duathlon champion and multiple Ironman winner Olivier Bernhard and a Swiss engineer. Together they designed running shoes with a cushioned landing and firm take-off.
They carry shoes for both running on the road and trail running. The affiliate program is managed by AvantLink and offers a 10% commission and 30-day cookie length.
Commission: 10%
Cookie Length: 30 days
3. Athletic Propulsion Labs
The APL brand creates running shoes that combine luxury with performance. This company is based in Los Angeles and was founding in 2009 by identical twins Adam and Ryan Goldston.
APL shoes sell for $100 and up. They also have slides and apparel. Customers receive free shipping on orders over $45 and 14-day returns. The affiliate program is managed by Rakuten and offers a 15% commission.
Commission: 15%
Cookie Length: not disclosed
4. Holabird Sports
The Holabird Sports company was founded in 1981 and is family-owned and operated. They specialize in running and racquet sports equipment.
They carry a wide selection of running shoes, clothing, and accessories. Customers can shop by arch type, brand, foot mechanics, and more.
Their affiliate program is managed by CJ Affiliate and offers 5% commission with a 30-day cookie length.
If you prefer an online retail store that carries a wide variety of brands and accessories, Holabird Sports is worth considering.
Commission: 5%
Cookie Length: 30 days
5. Under Armour
You are probably familiar with the Under Armour brand. Many athletes wear this brand which definitely helps with brand awareness.
Besides being well-known for their athletic apparel, they also have a line of running shoes.
Promoting this brand is great as you could likely get conversions on their apparel as well. The affiliate program is managed by Awin and offers a 5% commission and 30-day cookie length.
Commission: 5%
Cookie Length: 30 days
6. Zappos
When it comes to buying shoes online, Zappos is one of my favorite places to shop. They carry almost every brand you can imagine. In my experience, they've upgraded my shipping to one day free shipping for free.
Zappos is well-known for their customer service and 365 day return policy. Their affiliate program is managed by CJ Affiliate and offers a 7% commission.
I imagine that Zappos has a great conversion rate since most people are familiar with the brand.
Commission: 7%
Cookie Length: not disclosed
7. New Balance
I really like the New Balance brand of running shoes. This is another popular brand of shoes for runners. They carry shoes for men, women, and kids.
New Balance shoes are manufactured in both the U.S. and the U.K. The company has been manufacturing footwear and apparel for over 100 years.
You can find a wide variety of shoes for running as well as other sports. Their affiliate program is managed by Rakuten and offers a 4% commission and 30-day cookie length.
Commission: 4%
Cookie Length: 30 days
Bonus: Learn about the Nike affiliate program and Adidas affiliate program.
Running Shoe Popularity
People are always buying running shoes for one reason or another. Some people are beginner runners and others are endurance athletes training for marathons.
There are also those that use running shoes for comfort when working jobs that require being on their feet all day. In short, there is a demand for running shoes.
Below is a video of popular fitness YouTuber, Nick Bare reviewing three different running shoes for marathon prep:
How to Best Promote Running Shoe Affiliate Products
There are some great affiliate programs out there and this list barely scratches the surface of what is out there. No matter which running shoe affiliate programs capture your interest, you need a strategy to be able to earn commissions.
What I recommend is starting a niche website (a.k.a a niche blog.) It is how I got started earning a consistent income online promoting affiliate products.
Niche websites work extremely well with affiliate marketing. It is an easy and low-cost way to start an online business.
When I got started, I had no idea how to make money consistently with a blog. I made it a point to find a reputable online training program and found this one.
Implementing what I learned there helped me tremendously. Now I have the knowledge and skills to create niche websites in any niche that I want.
How a Niche Blog Works
To put it simply, you create a website in a particular niche. In this case, it would revolve around a niche that would buy running shoes.
Some niche blog ideas for promoting running shoes can include:
Beginner runners
Running for endurance
Losing weight with running
Marathon training
Running shoe reviews
Best places to run while traveling
Really, it comes down to your own personal interests in this niche as you will be creating the content for your website.
Even if you do not have a strong interest in the running niche, you can still act as a curator of content and write helpful blog posts that will attract readers in this niche.
How Much Can You Make with a Niche Blog?
This really depends on your work ethic, the niche that you choose, and the affiliate programs that you join. You can make money in any niche. With consistency, a new niche blog can generate $500 per month in the span of 8 to 12 months and sometimes much more.
Keep in mind that even though your overall niche may be running, there are many other affiliate programs that you can join that are related.
Some of these affiliate programs can include meal kit affiliate programs, nutritional supplement affiliate programs, and clean eating affiliate programs.
Sometimes you never know what will generate the most income from your niche website. It could be one blog post that does really well or several.
The goal is to serve your niche audience. The more that you can do that, the more traffic you will attract which can result in more commissions for you.
Closing Thoughts On Running Shoe Affiliate Programs
I hope that these affiliate programs have provided you with a great starting point for entering into the running niche.
Niche websites are a great way to get started in affiliate marketing. It is how I got my start and what I continue to do today.
If you are ready to level up your affiliate earnings, consider following the same step-by-step training I followed.