As of this writing, there is currently no Rolex affiliate program in existence. However, that doesn't mean that you cannot make some hefty commissions from promoting this luxury watch brand.
Some Rolex watches are in the tens of thousands of dollars. For example, a 5% commission for a $50,000 Rolex watch is $2,500. Sell two of these per month as an affiliate and you've made $5,000.
Luxury watches are popular and there is a targeted audience that is ready and willing to pay for such watches.
I'll share with you how you can still promote Rolex watches even though they do not currently offer an affiliate program.
How I Make $1,000 – $2,000 Commissions Using a Simple 2-Step Process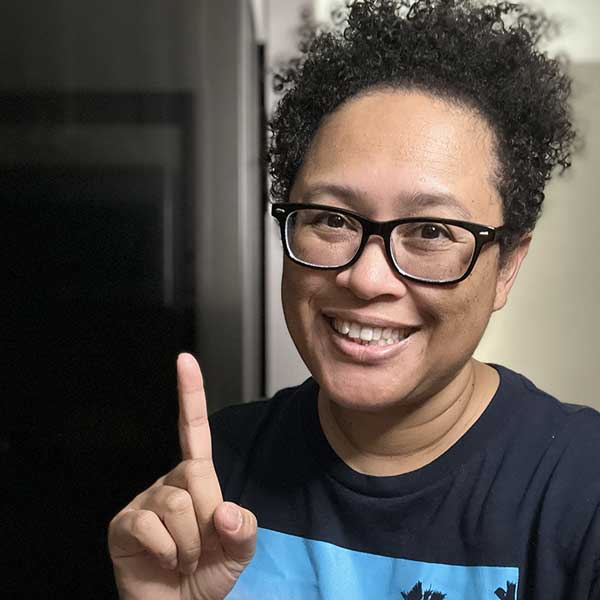 Hi! My name is Eartha and I'm the author of this website. I have been doing affiliate marketing for quite some time now.
One of my favorite ways to do affiliate marketing is to do high-ticket affiliate marketing. High-ticket affiliate products enable you to earn more commissions (in most cases much faster than other strategies.)
Click to learn how I make $1K – $2K commissions using a simple 2-page website
Why Seek Out the Rolex Affiliate Program?
One of the big reasons affiliates seek out a Rolex affiliate program is that Rolex watches are high-ticket items. A low-end pre-owned Rolex may still cost $10,000 and up.
These watches hold their value and they are always in demand. As an affiliate, you can direct the target audience to the product they are looking for which can result in a large commission for you.
Unfortunately, Rolex does not have an affiliate program that they manage (as of this writing.) But, you can still promote them through another company's affiliate program.
Let me explain.
Luxury Watches Affiliate Programs
Many luxury watch brands do not have affiliate programs of their own. Similar to Rolex, there is currently no Patek Philippe affiliate program which is another highly sought-after brand.
There are various luxury watches affiliate programs that you can apply to that sell high-end watches such as Rolex, Patek Philippe, Breitling, Cartier, and many more.
For example, the Bob's Watches affiliate program is a great one to apply to. They offer a 5% commission rate and specialize in selling pre-owned Rolex watches.
You can apply to these affiliate programs and promote any of the luxury watches once you have been approved.
Pre-owned Rolex watches are even more enticing to the right target audience as they are not going to pay full price.
However, the pricing is still excellent when it comes to your commission.
Increase Your Chances of Being Approved
Some affiliate programs are selective when it comes to approving affiliates for their programs. Most of the time they want to ensure that you are able to send them quality traffic.
One of the ways to increase the chances of being approved on your first application is to demonstrate proof of traffic.
This could be in the form of a website that is in a niche related to luxury watches or having a social media following that would be highly likely to buy a luxury watch.
Therefore, if you plan on promoting luxury watches, consider creating some type of presence online in the form of a blog or social media profile.
Another tip is when an affiliate application asks for your website, if you don't have one, simply paste the link to one of your social media profiles.
Again, be sure that your social media profile is related to the luxury watch niche.
Most social media profiles may work such as Instagram, Facebook, TikTok, and YouTube.
Don't give up hope if your affiliate application isn't approved. Most affiliate programs allow you to reapply after some time has passed.
How to Make Money Promoting Rolex Watches
There are many ways that you can go about promoting Rolex and other luxury watch brands as an affiliate marketer.
A great option is to use a simple 1 to 2-page website called a sales funnel. Using a sales funnel can help automate your online business.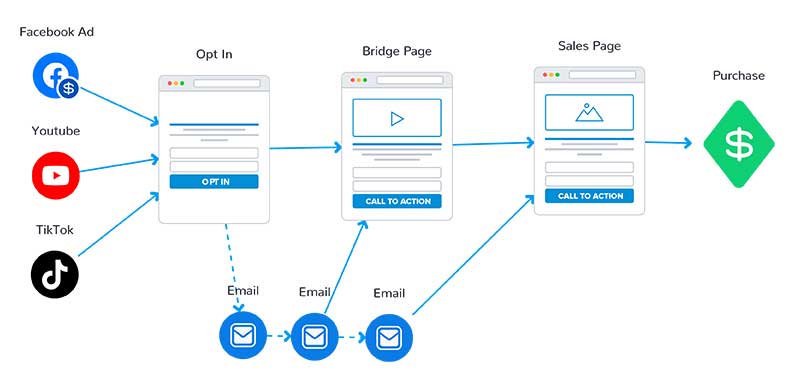 A sales funnel enables you to build an email list which is essential for growing your online business.
When you send traffic to your sales funnel, some visitors will subscribe to your email list and be introduced to the product you are promoting.
A percentage of these visitors may buy the product right away, while others will not.
However, since they have signed up for your email list, you can continue marketing to them on a regular basis by sending marketing emails.
It is a nicely automated system. Your only job is to send targeted traffic to your sales funnel and you can do this by marketing on social media.
Short-form content is a game changer for affiliate marketers.
You can get targeted traffic to your sales funnel quickly by creating short 30-second to 1-minute videos and posting them on Instagram, Facebook, TikTok, and YouTube.
Learning how to create and use a sales funnel is fairly simple.
I followed a free course that explained how a sales funnel works and particularly how to use it to sell high-ticket products.
If you want to learn from one of the top earners in the industry, check out Zach Crawford. He's a 7-figure earner and specializes in high-ticket affiliate marketing. The Zach Crawford $7 course is a great place to begin (take advantage while the price is still low.)
How I Make Money Promoting High-Ticket Products
High-ticket affiliate marketing is one of my favorite types of affiliate marketing because you can earn a significant amount of commissions from just one product.
There was a time when I focused solely on promoting low-ticket affiliate products. It took much longer to reach $1,000 per month because I had to make way more sales.
With high-ticket affiliate offers, you can reach $1,000 or more per month from making just one sale of a high-ticket product.
If you can sell one product, you can sell more than one quite easily.
I use a sales funnel that is made up of two pages like in the diagram above.
Using a sales funnel has led to receiving new leads on a daily basis as well as new sales. Below is a screenshot of high-ticket commissions that I made: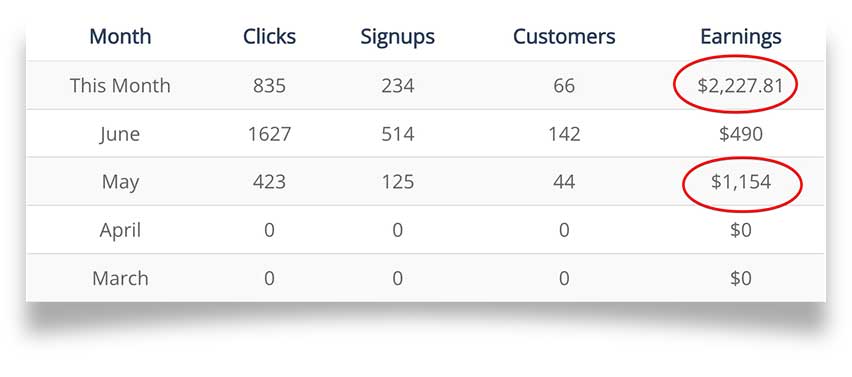 This is just an example of what is possible when you begin promoting high-ticket affiliate products.
I generate free traffic via my social media profiles by creating short-form content. My favorite platforms are Instagram, Facebook, and Tiktok.
All three provide me with a nice amount of views that leads to new visitors and new subscribers to my email list.
In Conclusion
I hope this post has helped you learn how you can make some lucrative commissions by promoting luxury watches such as Rolex watches.
Even if a particular brand you like does not have an affiliate program, there may be other companies that sell the products and also have affiliate programs of their own.
If you are ready to level up your affiliate commissions, click on the button below to learn how to start making high-ticket affiliate commissions on a regular basis: