You may not be surprised to know that pet food sales are in the billions of dollars per year. If the pet niche interests you, you'll benefit from applying to some of these pet food affiliate programs.
Approximately 36.9 billion U.S. dollars of pet food was sold in 2019 and this is estimated to increase to around 38.4 billion in 2020.

Statista.com
Premium pet food is an even bigger seller as more pet parents are becoming more aware about their pet's dietary needs.
As pet parents ourselves, we ensure that we buy high-quality cat food. Most pet lovers will spare no expense for their fur babies.
This is a great niche for affiliate marketers to earn commissions.
Ready to make money with a blog? Learn how I went from zero to consistent affiliate commissions every month. Click here to learn how I did it.
Pet Food Affiliate Programs
Raw Paws Pet Food
YumWoof
K9 Cuisine
A Pup Above
Hungry Bark
Raw Paws Pet Food
This online store sells high-quality food, treats, chews, and supplements for both cats and dogs.
They only source from responsible and ethical farms. The Raw Paws Pet Food affiliate program appears to be managed by ShareASale and offers a 4% commission plus up to four subaffiliates at 2% commission.
Commission: 4% plus 2% on subaffiliates
Cookie Length: not disclosed
---
YumWoof
This company specializes in high-quality dry food for dogs. This superfood kibble is gluten-free, soy-free, and contains no hidden ingredients or fillers.
Over time, dogs that eat this kibble should have more energy, fewer allergies, a shinier coat, healthy weight, and happier attitude.
The YumWoof affiliate program is managed by GoAffPro and offers a 15% commission rate and 45-day cookie length.
---
K9 Cuisine
You can find a variety of premium dog and cat food on this website. They sell food, treats, and supplements by a variety of pet food brands.
The K9 Cuisine affiliate program is managed by ShareASale and offers a 5% commission rate and 30-day cookie length.
Commission: 5%
Cookie Length: 30 days
---
A Pup Above
This company specializes in human-grade dog food. Unlike typical fresh dog food that is cooked over high heat, A Pup Above uses the power of sous-vide, cooking foods slowly and evenly to retain wholesome goodness.
The A Pup Above affiliate program is managed by Impact and offers a 20% commission and 30-day cookie length.
Commission: 20%
Cookie Length: 30-days
---
Hungry Bark
This is a dog meal plan service that creates custom meals for dogs based on premium superfood ingredients.
All meals are natural and hormone-free, contain no fillers or artificial preservatives, and made in the USA.
The Hungry Bark affiliate program offers a 20% commission rate plus a 5% recurring commission on autoship orders. It also has a 30-day cookie length.
Commission: 20% plus 5% recurring on autoship orders
Cookie Length: 30 days
---
Making Money with Pet Affiliate Programs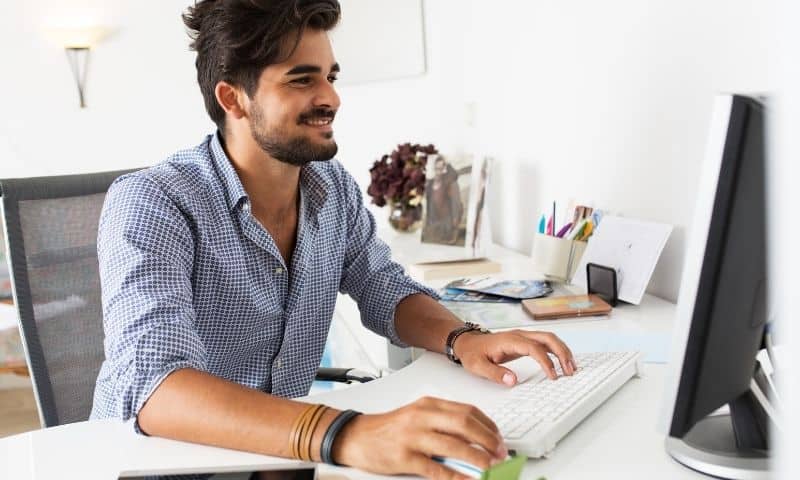 My number one recommended method for earning affiliate commissions is to create a niche website (niche blog.)
It wasn't until I created my own niche blog that I was able to generate a consistent income online by recommending affiliate products.
Initially, I didn't know how to make money with a website. I didn't want to spend a lot of time trying to figure it out on my own so I searched for an online training program and found this one.
Taking action on what I learned is what helped me to create a successful niche blog that earned a stead income online.
Now I own multiple niche websites that earn affiliate commissions.
That is why I recommend niche websites. They work extremely well in attracting free targeted web traffic.
The content that you write is what eventually gets indexed and ranked in the search engines.
Choosing a Niche for Your Website
The great thing about the pet niche is that you can be broad or niche down as much as you want.
For example, some affiliate marketers in this niche will cover anything and everything related to pets.
Broad niche websites can work well as you can attract a lot of web traffic based on the variety of topics that you cover.
Another option is to choose a subniche. A subniche would be a website that focuses on Golden Retriever care.
Either way, your blog posts will attract targeted visitors. I suggest choosing a niche that you'll have the most interest in.
Since you'll be writing the blog posts, you don't want to burn yourself out by not actually liking the niche.
The more interest you have, the better the content you'll write, and the more fun you'll have doing it.
Launching Your Website
Getting your website up and running is a matter of having three things. They include:
Domain name
Web hosting
WordPress
You can get all three with almost any web hosting provider. Most web hosting companies register domain names and have one-click WordPress installation.
Bluehost is great for beginners and WPX is great if you want excellent customer support and fast web servers.
If you want to learn how to create your website step-by-step that also includes affiliate marketing training, follow the same training I used when I got started.
Creating Content On a Regular Basis
The most challenging part of any niche website is creating content often. The bare minimum for any niche blog is at least 1 to 2 posts per week.
If you can write more, even better. I don't write a new post without doing some keyword research first.
I utilize some keyword tools but one of the main ones I use is Google Search and its autosuggest feature.
Keyword research helps you to create content that your target audience is actually searching for.
Making Money with Your Website
The primary way you'll be monetizing your website is by recommending affiliate products.
In the case of the pet niche, there are a number of products that you can recommend.
Pet food products are only scratching the service of what's available. One of the best way to boost affiliate commissions is to create product reviews.
Therefore, if you have a pet, you can actually buy some of the pet food you are recommending and write about your pet's experience.
When you write your other blog posts and want to recommend pet food, you can link to your product review.
Closing Thoughts On Pet Affiliate Programs
There are some really great pet food options on the market for cats and dogs. Many of these options are premium and better quality for pets.
You can take advantage of this niche by applying to these affiliate programs and recommending these products.
If you are ready to level up your affiliate earnings, consider following the same step-by-step training program I followed.
Ready to make money with a blog? Learn how I went from zero to consistent affiliate commissions every month. Click here to learn how I did it.