As an introvert, I completely understand the energy drain that happens when being around people for any period of time. This simply can't be avoided in the workplace. Then I discovered (in my opinion) the perfect job for introverts.
I will share with you how I discovered this perfect job for introverts, what it entails, and how you can easily begin doing it starting today.
My Personal Struggle With The Typical Work Environment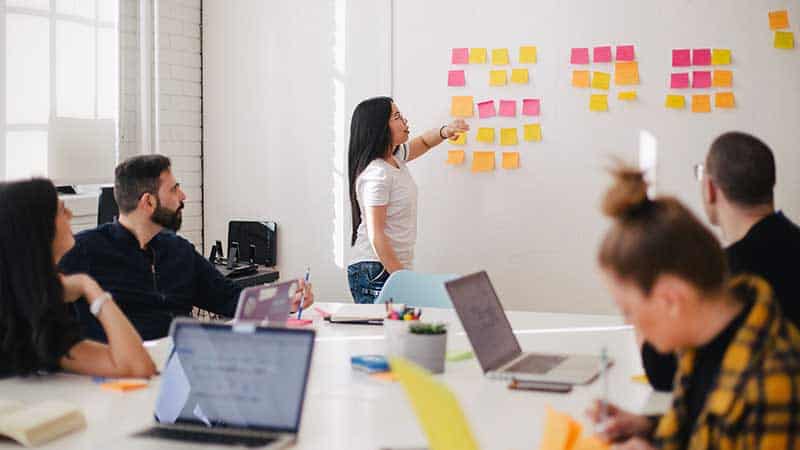 I have worked in both office environments and retail environments. Both have their pros and cons. Both can also be a struggle for an introvert.
As for myself, I am more productive, happier, and fulfilled working alone. A solitary work environment is better suited to my personality.
Many introverts may feel the same way. I am not comfortable making small talk which is unavoidable in an office environment.
A retail environment is even worse as your job is to engage with the customers. By the end of any workday, I was mentally drained and my energy was zapped.
There had to be another way. Not only am I an introvert, but I also have an entrepreneurial spirit. I don't like working for anyone else.
Discovering the Dream Job
One day many years ago, I applied for a job in the hopes of shortening my commute. I didn't know much about the company except that the owner was making money selling an ebook.
Yes, a PDF file and likely was already a millionaire. After the job interview, I immediately went home and looked up his product.
His ebook was teaching people how to be affiliate marketers. What is an affiliate marketer? First, let's define what affiliate marketing is:
Affiliate marketing is the promotion of another company's products and/or services in exchange for a commission when a sale is made.
In other words, you help connect people with products that help resolve an issue or concern they are having.
We are all doing affiliate marketing all the time without being paid for it. Have you ever recommended a good restaurant or a good book?
That is affiliate marketing in a nutshell. The only difference is you didn't get paid for it.
Affiliate marketing is simply recommending products or services and making money when someone buys what you recommend.
How To Do Affiliate Marketing Online
Once I discovered what being an affiliate marketer meant, I spent hours upon hours researching and learning how to do it.
There are a variety of ways to do affiliate marketing. However, one of the most common is to create niche websites (or blogs) around a specific topic.
It can be on any topic you like. Let's say you read a lot of personal development books and you have become quite knowledgeable on the topic.
You could create a niche blog on personal development. Then you could sign up to be an affiliate of Tony Robbins and promote his various products.
When visitors click on your affiliate links and buy a product from the Tony Robbins website, you earn a commission.
Affiliate commissions are often paid out via PayPal or check. That is only one example. You can create an affiliate website on any topic that interests you.
There are millions of affiliate programs that you can join so there is sure to be some that are related to the niche that you choose.
Why Introverts Are Great at Affiliate Marketing
For the most part, being an affiliate marketer is a solitary endeavor. Most affiliate marketers work by themselves. If they need help, they often outsource work to other freelancers.
Therefore, affiliate marketing is an ideal career option for introverts. You can work from anywhere you want and you don't need to collaborate with anyone unless you choose to.
Introverts thrive when working alone. Most of the time an affiliate marketer is creating a lot of content in the form of blog posts, social media posts, etc.
If you pay attention to detail, like learning about online marketing, and especially enjoy writing, affiliate marketing may be ideal for you. This is part of what makes affiliate marketing a perfect job for introverts.
The Easiest Way To Start Affiliate Marketing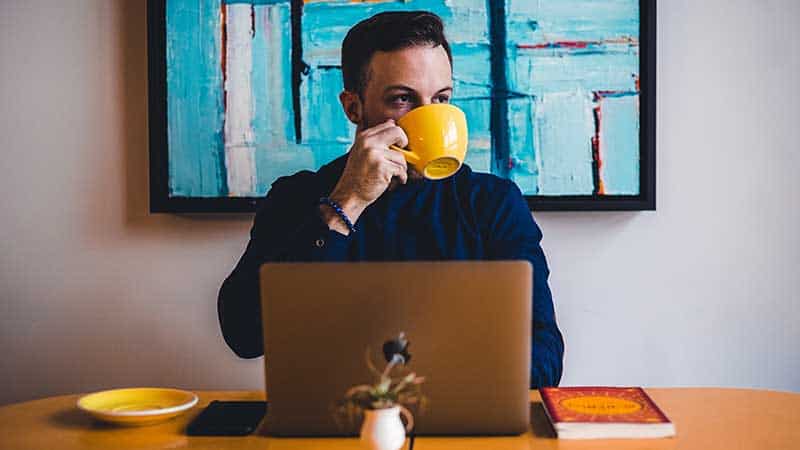 There are various ways to approach affiliate marketing. One of the lowest-cost and easiest ways to start is by creating an affiliate marketing website in the form of a blog.
This is the way I approach affiliate marketing. I create niche websites and promote affiliate products and services that relate to the niche.
It is a basic four-step process that I'll outline below.
1. Choosing a Niche
The great thing about affiliate marketing is that you can choose any niche that you want. There are millions of affiliate products that you can promote and there are bound to be some related to the niche that you choose.
The easiest way to choose a niche is to think about topics that genuinely interest you. Think about how you can help the people in your niche.
Let's say you have a great interest in personal finance. You enjoy saving money, investing, and so on. There are others that want to improve their financial situation and you can help.
2. Create Your Website (Blog)
Getting your own blog is extremely easy and you do not need to have any technical background to get one.
You will need a self-hosted WordPress website. You can get this from any commercial web hosting company. Most offer one-click WordPress installation and some will install WordPress for you.
A2Hosting will auto-install WordPress for you when you choose a WordPress hosting plan.
3. Drive Traffic To Your Website
Once your blog is up and running, your main job will be to begin creating content. This will involve keyword research and creating content related to the questions and concerns of the people in your niche.
As time passes and the more content that you create, many of your blog posts will begin to rank in the search engines. That is how you get web visitors.
Some of your web visitors will click on your affiliate links and buy the products that you recommend which earn you a commission.
4. Earn Income With Your Blog
Earning income with your blog is a matter of finding affiliate programs that align with the niche that you are in. Don't worry as there is sure to be more than one affiliate product or service that you can promote.
Affiliate programs are free to join. When you find ones that you like, you can apply to join. Once you are approved by the program, they will provide you with your affiliate links.
Affiliate links are special links to the affiliate program's products. They contain a tracking ID assigned specifically to you.
When visitors to your blog click on these links, the tracking ID will credit you should someone make a purchase via your affiliate links.
My Closing Thoughts On The Perfect Job for Introverts
As an introvert myself, I can say that affiliate marketing is the perfect job for me. I'm working on my business every single day and I love it.
It doesn't feel like work at all because I create websites around topics that I truly have an interest in.
With hard work, affiliate marketing can eventually provide you with time-freedom and lifestyle freedom.
You can have the time to do what you want when you want. You can have the lifestyle freedom to live anywhere you want.
As long as you have an internet connection, you can work on your business. Like any type of business, it will take time to develop your affiliate marketing websites.
I recommend following the same affiliate marketing training program I did. It helped me to progress much faster than I would have if I tried to figure things out on my own.