Luxury watches are in demand and as an affiliate marketer, you have the opportunity to earn quite a bit from the available affiliate programs. Patek Philippe is a popular high-end luxury watch but as of this writing, there is currently no Patek Philippe affiliate program available.
Fortunately, that doesn't have to stop you from earning some great commissions by promoting this brand. Although Patek Philippe doesn't have their own affiliate program, you can apply to some alternatives.
These alternative luxury affiliate programs are offered by luxury online retailers. These retailers sell pre-owned designer accessories, clothing, and more. When you consider how much a pre-owned Patek Philippe watch can cost, you have the possibility to make some hefty commissions.
How to Make $1,000 Commissions Using a Simple 2-Step Process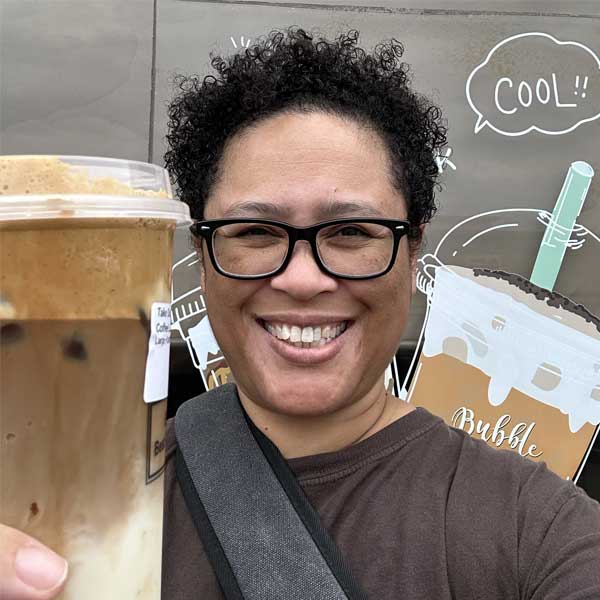 Hi! I'm Eartha, an affiliate marketer and the author of this blog. I enjoy sharing cool affiliate programs as well as ways to help increase affiliate income.
One of the ways I've been able to increase my affiliate income is by promoting high-ticket affiliate products.
Imagine making $1K – $2K commissions from one affiliate product. That is what's possible! If you want to learn how I do just that, click the link below:
Click here to learn how I make $1,000 commissions using a simple 2-step process.
Alternatives for the Patek Philippe Affiliate Program
Luxehouze
Jomashop
myGemma
Luxehouze
You can shop for brand-new as well as pre-owned luxury brands on the Luxehouze website. They carry watches, clothing, and handbags from various designers including Patek Philippe, Hermes (learn more about the Hermes affiliate program), Burberry, and many more.
The Luxehouze affiliate program offers a 5% commission rate and appears to be managed in-house.
---
Jomashop
You'll find many of the popular designer brands on Jomashop to include new and pre-owned luxury watches like Patek Philippe. The Jomashop affiliate program offers 4% – 8% commissions and is managed by Commission Junction.
---
myGemma
This luxury resale website carries watches, jewelry, bags, and more from various high-end designer brands. The myGemma affiliate program offers 5% commissions. In order to apply, you will have to send an email which is located on the affiliate program page.
---
Benefits of Promoting Patek Philippe as an Affiliate
There are many benefits that come with promoting a high-end brand like Patek Philippe. As an affiliate, the main goal is to make high-ticket commissions.
Many pre-owned luxury watches are priced anywhere from $8K all the way up to $100K and more.
For some of the affiliate programs listed on this page, the commission is 5%. If they do not have a cap on commissions (you'll have to read the affiliate terms), it is possible to make $1,000 or more for every sale that you refer.
An example is the Bob's Watches affiliate program which has a 5% commission on items and a $1,000 cap.
Prestige and Reputation Associated with the Patek Philippe Brand
Like many luxury watch brands, Patek Philippe has a reputation of being one of the top watch brands in the world.
Similar to Rolex, this brand retains its value well, and many buyers prefer to buy these watches pre-owned.
Some of the watches become vintage and their value stays high. You can be sure that there will always be an audience to promote to when it comes to luxury watches affiliate programs.
High-Quality Products and Craftsmanship
Patek Philippe only produces a small number of watches each year (somewhere around 50,000.) These watches are made from some of the finest metals and stones.
Not to mention the innovation behind these watches include perpetual calendars and the Cal. 89 movement which consists of over 1,700 unique parts. Some of these watches take up to two years to complete.
There is also the exclusivity factor. The production time for these watches is anywhere from 9 months to 2 years. In comparison to its competitors, the amount produced each year is quite small.
Targeting a Niche Audience of Luxury Watch Enthusiasts
In order to give yourself the best chance of making affiliate commissions promoting this luxury watch, you'll need to target the right audience.
This may take a bit of research so that you can create the right content to attract the right audience.
Some niche ideas can include:
Luxury watch collectors
Fashion
Finance (building wealth)
You can do some keyword research to learn user intent and create content based on what you find.
Next, you'll need to post your content where your target audience resides. This could be social media platforms like Instagram, Facebook, etc.
Another great option is to create a blog. Blogs are excellent for attracting organic traffic. They take a bit longer to get going as it takes time for your blog posts to rank well in the search engines.
However, once your blog posts begin ranking, it is possible to receive a steady flow of traffic for years to come.
A YouTube channel is also great since most people use the platform as another search engine. You can place your affiliate links in your YouTube video descriptions.
Potential for High Earnings and Commission Rates
Needless to say, many affiliates search for luxury brand affiliate programs such as one for Patek Philippe, a Rolex affiliate program, or even a Louis Vuitton affiliate program.
The reason is that there are some high ticket commissions to be made when recommending these products.
When you consider that a pre-owned luxury watch can cost on average around $20,000, you can easily make a $1,000 commission at a 5% commission rate.
Marketing Strategies for Patek Philippe Affiliates
Promoting a high-ticket affiliate product is the same amount of work as promoting a low-ticket product.
The big difference is that your commission is going to be much higher. Personally, I prefer spending my time promoting high-ticket offers.
Utilizing Content Marketing to Promote Patek Philippe Products
I briefly touched on content marketing above when I talked about using a blog. A niche blog is a great way to go.
I got my start in affiliate marketing by creating a niche blog. Having niche blogs is a great addition to any affiliate marketer's portfolio.
Content marketing also relies on SEO (search engine optimization.) Learning some basic SEO can take you a long way.
Leveraging Social Media Platforms for Affiliate Marketing
If you don't want to do content marketing such as maintaining a blog, then social media is the next best option.
The cool thing about social media is that you can create short-form content. Short-form content includes short 30-second to 1-minute videos.
These videos can be posted as Instagram reels, Facebook reels, YouTube shorts, and Tik Tok videos.
It's important to have some type of call to action within your short-form content. For example, on my Instagram reels, I remind viewers to click the link in my profile or to visit my website.
Creating Engaging and Informative Product Reviews
You don't have to actually own a Patek Philippe watch to do product reviews. What you can do instead is to curate as much information for each watch as you can find.
Create a written review such as a blog post or create a video review. Include questions that people search for about the product and provide your best answers.
How I Make High-Ticket Affiliate Commissions
Making high-ticket affiliate commissions is one of the fastest ways to scale up any affiliate business. I've promoted all types of affiliate products and most of them have been low-ticket.
Low-ticket commissions are great if you can drive a steady flow of traffic to the product you're promoting.
However, it is a lot easier to sell 5 high-ticket products and make $5,000 in a month versus selling over 100 low-ticket products to make the same amount.
The way I make high-ticket affiliate commissions is by choosing and focusing on promoting one product that has a commission of $1,000 or more.
I set up a sales funnel (a must-have) to automate the bulk of the selling and converting for me.
Here is how it flows: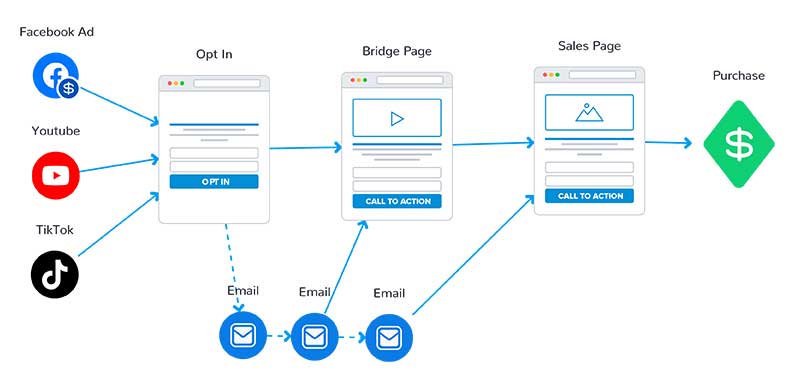 As far as getting traffic goes, I utilize short-form content (short 30-second to 1-minute videos) and post to platforms like Instagram, TikTok, and YouTube.
I direct traffic to my sales funnel landing page that collects leads and add these leads to my email list.
My autoresponder email messages then send out emails at specific times to my subscribers.
Here is a screen capture of what my high-ticket commissions look like when they come in:


I had to learn how to put this all together as I didn't know what kind of high-ticket product to promote and I wasn't sure how to set up my funnel.
Thankfully, I found this training and it has set me on the right path to make high-ticket commissions on a steady basis.
If you want to learn high-ticket affiliate marketing from one of the best in the industry, check out Zach Crawford. He is a 7-figure earner and specializes in high-ticket affiliate marketing. The Zach Crawford $7 course is another great option to look into (while the price is still low) to get started with high-ticket affiliate marketing quickly.
Conclusion
To recap, there is currently no Patek Philippe affiliate program that you can join. However, there are many high-end online retailers that do have affiliate programs.
Joining their affiliate programs enable you to promote luxury watches and accessories and make excellent commissions by doing so.
If you want to level up your affiliate income, promoting high-ticket digital products is one of the best ways to do it.
I got started promoting digital products in the online education space and the results have been amazing.
The key is to have the right training, tools, and guidance so that you can up and running faster.
Click here to learn how I went from zero to making $1K – $2K commissions using a simple 2-step process.