Nike is one of the biggest shoe brands in the world so it makes sense to want to be part of their affiliate program. Like most affiliate programs, there is an application to complete and an approval process. If you've applied and were not accepted by the Nike affiliate program, there may be some valid reasons why.
I've been an affiliate marketer for a few years now and have had my fair share of rejection by affiliate programs. However, once I discovered why some affiliate managers don't approve applications, I began becoming approved for almost every affiliate program I applied to.
Keep reading below to learn some strategies you can use to get approved faster and for when you're ready to reapply to the Nike affiliate program.
How I Make $1,000 Commissions Using a Simple 2-Step Process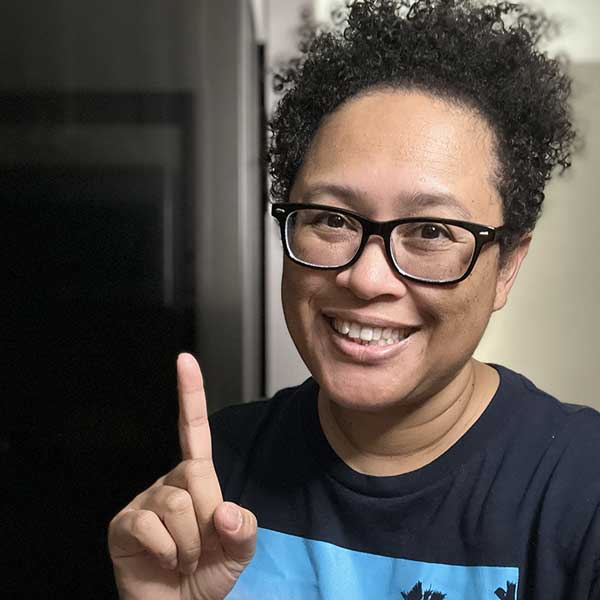 Hey there! I'm Eartha, the author of this website and an affiliate marketer. I seek out affiliate programs and online courses to share here on the blog.
I also share ways to help boost affiliate income. I've been able to increase my affiliate income by focusing on recommending high-ticket affiliate products.
Making higher commissions is one of the fastest ways to scale up your affiliate income. Click below to learn how I make $1,000 – $2,000 commissions on a steady basis:
How the Nike Affiliate Program Works
The first step to joining the Nike affiliate program is to click the sign-up button on their affiliate program page. From there, it will take you over to the Awin affiliate network. Awin is the affiliate network that manages the affiliate program.
Commission: between 3% – 7%
After you have become a member of Awin, you can then apply to the Nike affiliate program and wait for approval.
If you are brand new to affiliate marketing, you may find yourself stuck when the application form asks for your website URL. This is where a lot of new affiliates are tripped up as they do not usually have any type of online asset such as a website or social media following.
Then when they are not accepted by an affiliate program, they don't understand why because the affiliate program doesn't tend to provide a reason for why they rejected your application.
What to Do If Not Accepted by the Nike Affiliate Program
You've applied and are waiting to see if your application is approved to become a Nike affiliate. You check your Awin account and discover that your application was not approved, what do you do now?
Well, there are some options for you but let's address the likely reason why your affiliate application was not approved.
Almost all affiliate program applications will ask for your website URL (domain name.) If you do not have one, it may significantly reduce the chances of you becoming approved to be an affiliate.
You Need to Demonstrate That You Can Drive Traffic
The purpose of most affiliate programs asking for your website is that they want to see proof that you are able to generate targeted traffic.
For example, a niche website that focuses on running shoes would demonstrate that you are in the right niche and that you can send targeted visitors to the Nike website.
The same goes for a social media account. If you don't have a website to submit on the application, you can often use a link to one of your social media profiles.
Don't submit just any social media profile. Be sure that it is one that is in the same niche as the product that you want to recommend.
An example of this would be creating an Instagram account that focuses on some type of sport. People attracted to your feed would be a target audience that may be interested in buying Nike products.
Create a Related Niche Website
When you need an online asset to help you get approved as an affiliate, creating a niche website is one of the easiest ways to start.
Many people don't like creating a niche website because they do not want to create content (blog posts) on a regular basis.
What they don't understand is that a niche website can generate targeted traffic for years if you are able to maintain it.
Blog posts that you create now can potentially bring in traffic for years if they are picked up by the search engines and rank highly.
Not every blog post that you create will rank well but the more content that you create, the more opportunity you will have to for generating traffic.
I recommend writing 1 – 2 new blog posts per week minimum. Do your keyword research to find topics to write about.
After you have 5 to 10 good posts up, you can submit your website when applying to various affiliate programs.
Create a Related Social Media Profile
If you prefer not to create a nice website, you can focus your efforts on creating a social media profile related to a sport, health & fitness, exercise, or other niche that fits well with Nike products.
Instagram is a great platform to build a targeted audience. Like a niche website, it requires constant content creation except it will be in the form of images and videos.
Some affiliates find this much easier to manage because short-form content is easier and faster to create.
Once you have some followers and several posts, you can use the URL of your social media account as the website that you submit on an affiliate application.
When Should I Reapply to the Nike Affiliate Program?
If you were not accepted by the Nike affiliate program on your first try, it is a good idea to wait at least 30 days before applying again.
That will give you ample time to begin building your online asset, whether that is a niche website, social media profile, or both.
Having an online asset will significantly improve your chances of being approved on your second attempt.
Nike Affiliate Program Alternatives
If for some reason you cannot get into the Nike affiliate program, there are other alternatives to consider. Here are some affiliate programs that offer Nike products so that you are able to still earn commissions promoting the brand:
There are many more and a quick Google search can help you find them. So although you may not be approved by Nike, there is still a way to earn commissions. Also, consider competitors such as the Adidas affiliate program or Puma affiliate program.
How I Make $1,000 Affiliate Commissions
Promoting low-ticket affiliate offers can generate income but it is difficult to scale up your income if you only stick to low-ticket products.
It wasn't until I shifted my focus to recommending high-ticket products that my income increased.
Why high-ticket? High-ticket affiliate programs also offer high-ticket commissions. Some commissions can range from $500 to $1,000 or more per each sale you refer.
For example, I am part of an affiliate program where the minimum commission is $1,000. You can see the potential in how much faster it is to scale up your affiliate income with those types of commissions.
Misconception About High-Ticket Products
There is a misconception that it is harder to recommend high-ticket products versus low-ticket products. The fact of the matter is that it requires the same amount of effort to promote high-ticket versus low-ticket.
It is much easier to reach your financial goals when you focus on high-ticket offers. Let's say you have a monthly goal of $5,000 a month.
You would only need to make 5 high-ticket sales with a commission of $1,000 versus 107 sales of a low-ticket product with a $47 commission.
That's a big difference!
Here are some screen captures of high-ticket commissions I've made: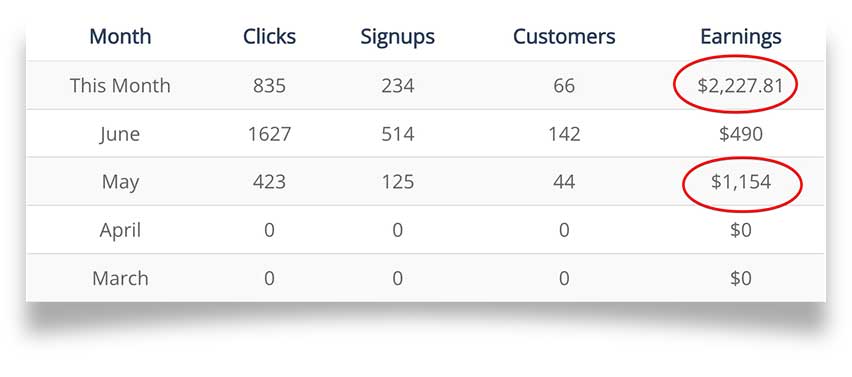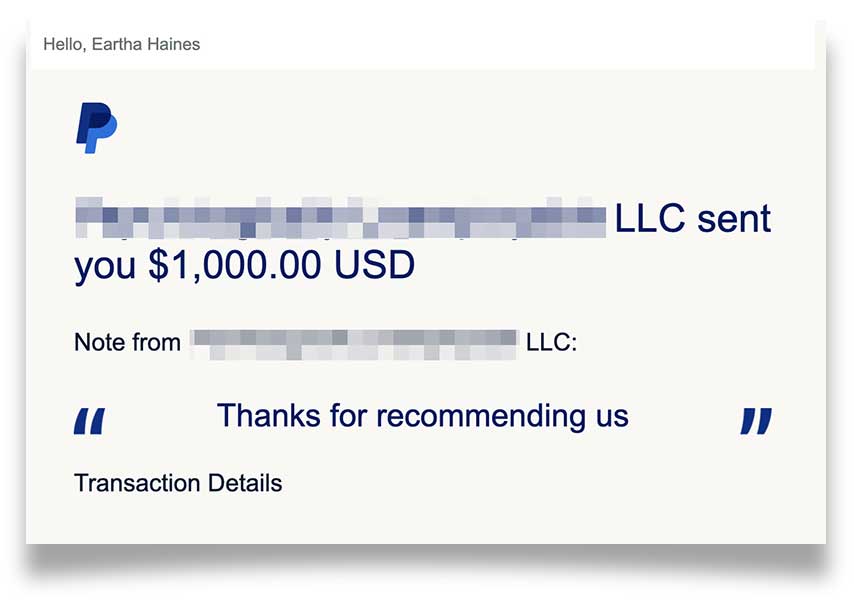 Getting to this point required learning some skills and when I decided that I wanted to learn high-ticket affiliate marketing, I followed this training.
It made all of the difference for me and helped me to start earning faster than if I tried to learn everything on my own.
Conclusion
I hope these strategies will help you to get approved for the Nike affiliate program. Keep in mind the affiliate program alternatives that are also available to apply to.
If you are ready to level up your affiliate income, also consider high-ticket affiliate marketing. Earning higher commissions is one of the best ways to scale up your income.
You can get started by following the same training program I followed. Click below: