Do you have a goal of becoming a successful public speaker or taking your public speaking career to the next level?
If so, then you are likely interested in the Next Level Speakers Academy by Jeremy Anderson. I came across one of Jeremy's ads for his course and it intrigued me.
It's not that I want to become a public speaker, but rather, I like learning and discovering different types of training courses.
I wanted to learn more and that is what this review post is about. Hi! My name is Eartha and I have been running my own online business for a few years now.
Stick around and read until the end. Not only will you learn more about the Next Level Speakers Academy, but I'll also share my own online business model that you can get started with today.
Product Name: Next Level Speakers Academy
Product Creator: Jeremy Anderson
Product Price: $1,997 or 4 payments of $527
How I Make $1,000 Commissions Using a Simple 2-Step Process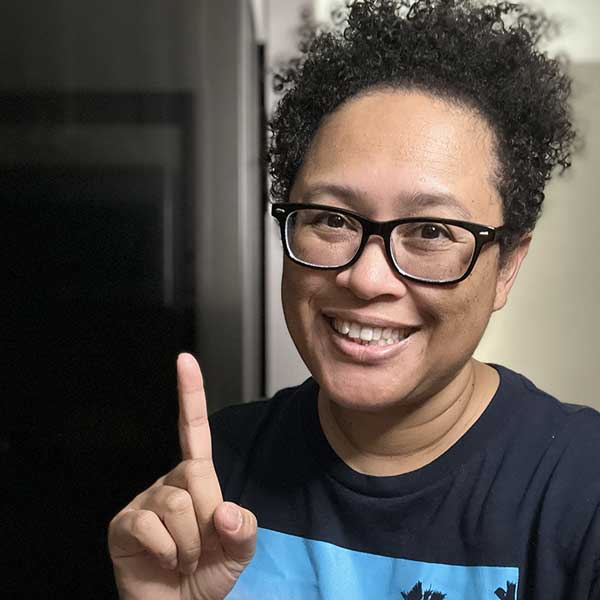 Hey there! I'm Eartha, the author of this website and an affiliate marketer. I seek out various products related to earning income online.
I also share ways to help increase online income. One of the ways I've been able to do that is by doing high-ticket affiliate marketing.
High-ticket affiliate marketing is one of the best ways to scale up your online income. Click below to learn how I make $1K – $2K commissions online without my own product:
What is the Next Level Speakers Academy?
The Next Level Speakers Academy is an online training course that teaches how to launch a career as a successful motivational speaker.
The training is designed for anyone, regardless of any prior experience. Whether you are just starting out or you want to take your career to the next level, the training modules cover the most important aspects of running your business.
You'll learn how to brand yourself, identify your niche audience, how to market yourself, land speaking gigs, negotiate your rates, and so much more.
What is Covered in the Next Level Speakers Academy
The training consists of an 8-module, self-paced program that contains all of the fundamentals needed to start booking gigs and getting invited back over and over again.
Here are how the modules break down:
Module 1 – Nailing your story
Module 2 – Identifying your audience
Module 3 – Your branding
Module 4 – Marketing, social media, book writing, and more
Module 5 – Nuts & bolts of running your business
Module 6 – Deciding and negotiating your rates
Module 7 – Secrets to getting booked
Module 8 – Adding value through upsells
There are also several bonuses to include:
Facebook community with monthly calls with Jeremy
Speech practice peer-review calls
Done-for-You business entity set-up
The Become a Next Level Author course
The Booking Virtual & Zoom Gigs course
The Next Level Speakers Academy Annual Conference 2021 recordings
Scripts & Templates used to reach out to schools or administrators
Crafting the perfect message bundle
As you can see from what is offered, there is no stone left unturned.
Next Level Speakers Academy Price
The cost of the training is $1,997 or four payments of $527. The pricing is actually low in comparison to a lot of other online training courses I've come across.
It's not uncommon for some training programs to cost as high as $8K – $10K or more. Sometimes I think those higher-ticket courses are overpriced without good reason.
I think this course is fairly priced for all that it offers. You must also take into account Jeremy's experience. Getting one-on-one help from him would cost significantly more.
Who is Jeremy Anderson?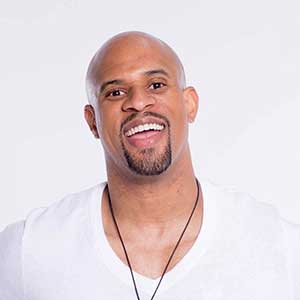 Since I am not in the public speaking niche, I had never heard of Jeremy Anderson until coming across his Next Level Speakers Academy course.
His back story is interesting. He did not have it easy growing up. In his youth, he experienced both academic and social challenges which led to failing classes.
Jeremy ended up abusing drugs and alcohol. Eventually, Jeremy had experiences that altered his life choices for the better. He received his high school diploma and went on to earn Bachelor's and Master's degrees.
He has written 7 books, owns several businesses, and is one of the top education motivational speakers.
Is the Next Level Speakers Academy a Scam or Legit?
There are no red flags popping up when it comes to this training program. Next Level Speakers Academy is not a scam and Jeremy Anderson is legit.
I think this training program would be ideal for motivational speakers, high-ticket coaches, and anyone that wants to add public speaking to their career portfolio.
If you want to get to know about Jeremy, check out his YouTube channel. He has some motivational and inspiring videos posted.
Alternative Business to Motivational Speaking
What I'm about to share can be an alternative or addition to a motivational speaking career.
My former career was in web design. The previous company I worked for many years ago laid off the entire web team.
I was devastated with nothing to fall back on. It was then that I decided that I didn't want to be put in that position again.
In the meantime, I ended up taking a full-time retail job. At the same time, I created a website. I knew that I wanted to make money with a website but I didn't know how to do it.
Instead of wasting a lot of time trying to figure it all out on my own, I searched for an online training program and found this one.
Following that training and putting into action what I learned helped me to transition out of that retail job to work on my website full-time.
How My Online Business Works
The business that I run is based on creating simple websites called niche websites. I create a website that focuses on one specific topic.
It can be any topic you want. Do you like cooking? Finance? Interior design? You can earn income from any niche.
When I create a niche website, it earns income from the products that I promote on it. These are called affiliate products and the business model is called affiliate marketing.
Many companies have affiliate programs. Amazon is one of the largest. Consider how many products are on its website.
As an Amazon.com affiliate (Amazon Associates), you could promote any product on the website on your niche website.
Anytime a web visitor to your website clicks on your affiliate links and buys a product, you earn a commission!
Best of all, niche website traffic is free. You never have to pay for ads. The content that you create (blog posts) is what attracts free targeted visitors to your website.
Here's a screen capture of one of the affiliate commissions I earned from just one affiliate program (all thanks to a niche website and affiliate marketing.):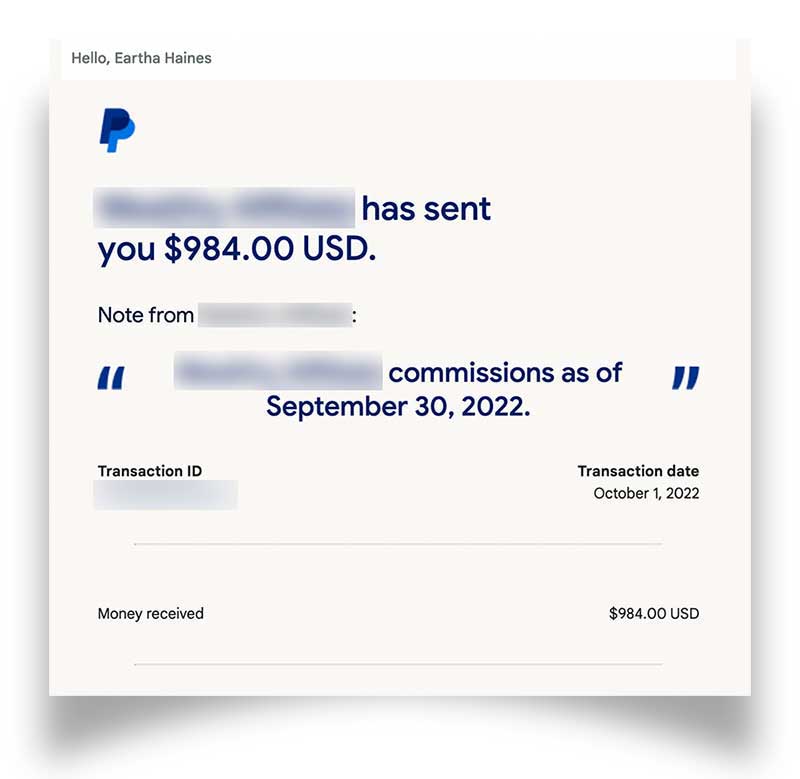 Summing Up
I think the Next Level Speakers Academy is the way to go if you want to launch a career as a motivational speaker. Of course, do your own research so that you can make a more informed decision.
Also, check into alternative online business models such as affiliate marketing. It never hurts to have multiple streams of income.
You can launch your online business today by following the same exact training I used. Click the button below to learn more:
I wish you all the best!
Eartha 🙂
Learn how I went from zero to earning a steady income online using a simple website and recommending other people's products. Click here to learn how.