Kindle Direct Publishing (KDP) remains one of the popular ways to earn recurring passive income online. What makes it passive is that you only need to create an ebook once and it can be sold over and over again.
Stefan James understands how this process works as he continues to earn from his own ebooks that are sold on Amazon.com. He is the creator of Mastering Book Publishing. It is an online training course that teaches how to create ebooks using KDP.
Besides learning how to write and publish your ebooks, you'll also learn strategies to make more sales. This is essential for being able to create a passive income lifestyle which is what I work towards every day!
Hi! I'm Eartha, the author of this blog and a full-time affiliate marketer. I seek out all types of online courses that help people start online businesses.
In this Mastering Book Publishing review, I want to do a bit more research to find out if this business model is worth it and if the course can be beneficial. Let's dig in!
How I Make $1,000 Commissions Using a Simple 2-Step Process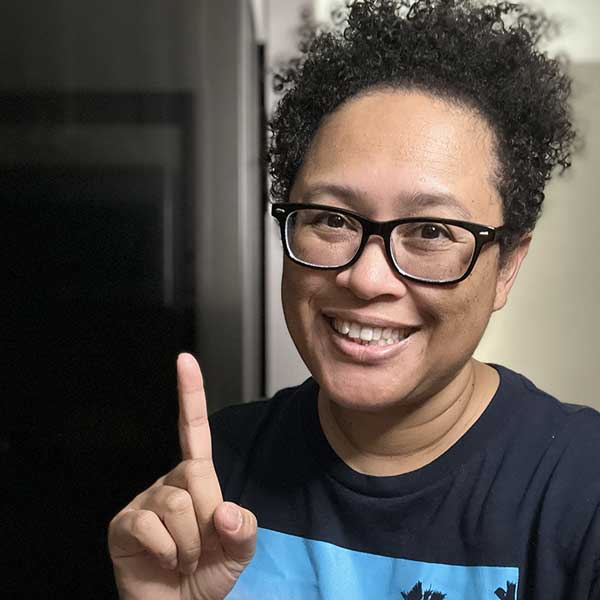 Hey there! I'm Eartha, the author of this website and an affiliate marketer. I seek out various ways to earn income online.
One of my favorite ways is by doing high-ticket affiliate marketing. High-ticket affiliate marketing is one of the fastest ways to scale up your online income.
Click below to learn how I am able to make $1,000 – $2,000 commissions by recommending another company's products.
What is Mastering Book Publishing?
Mastering Book Publishing is a step-by-step online training course that teaches how to publish books on Amazon and create a profitable online publishing business.
Stefan James had a previous KDP course called K Money Mastery. However, the training in that course is now outdated. Mastering Book Publishing is an updated KDP course with strategies and tactics relevant for today.
The course consists of 5 modules offering step-by-step instructions in video format as well as 3 bonuses pertaining to scaling your publishing business.
Besides the bonus training, after you have completed the program, you will receive a "Book Publishing Master" certificate.
I'm not sure how helpful the certificate could be. However, you could use it as your credentials if you want to earn income by helping others publish their own ebooks.
What is Included Inside Mastering Book Publishing
Inside the training, you get access to five different modules that contain self-paced step-by-step video tutorials. Each module includes various lessons.
Module 1 – The Mindshift to Master the Strategy
The Online Business Mastery Blueprint
The Publishing Mastery Mindset
The Publishing Mastery Blueprint
The Publishing Mastery Manifesto
Goal Setting Workshop
Module 2 – Highly Profitable Niche Mining and Selection
How Amazon Book Publishing Works
How to Find Highly Profitable Niches on Amazon
The Most Effective Way to Find the Most High Demand Book Niches and Keywords
Doing Keyword Research in Just Minutes
Criteria for Choosing a Profitable Book Niche
Module 3 – Creating a Quality Book
Method for Designing, Creating, and Naming Your Book
Step-by-Step Process to Find Professional Ghostwriters
Formatting Your Book with Kindle
How to Avoid Violating Trademarks
Module 4 – Mastering the Book Launch
Setting Up Your KDP Account and Launching Your First Kindle and Paperback Book
Turning Your Kindle Book Into a Paperback Book
Setup An Amazon Author Central Account And Author Page
Launch Your Book For Long-Term Success
Develop And Prepare The Marketing Strategy For Your Book Launch
Module 5 – Marketing, Promotion, and Optimization for Passive Income
How to Set Up a Free Book Promotion
How to Scale Your Profits with Amazon Ad Campaigns
How to Get Amazon Reviews to Increase Rankings
7 Ways to Profit More From Your Book and Further Increase Sales
Bonus #1 – Done For You Templates Library
Done for You Ghostwriter Agreement
Book Copyright Notices
Personal Book Templates
Book Description Templates
Instant Book Cover Templates
Ghostwriter Project Templates
Bonus #2 – How to Build a Publishing Company
Walks you through the steps to start a publishing company
Bonus #3 – Book Publishing Automation and Scaling
Automate and scale what you've learned inside Mastering Book Publishing
Who is Stefan James?
If you are not familiar with Stefan James, he is the creator of a popular website and YouTube channel called Project Life Mastery.
Stefan is an internet entrepreneur, life and business coach, and philanthropist. He has released various online training courses related to KDP and affiliate marketing.
However, he is probably more well-known for his website Project Life Mastery. Stefan began his personal development journey at the age of 17.
His other online courses range from ebook publishing to Amazon FBA. Here are some of the courses he has created:
Affiliate Marketing Mastery
Mastering Book Publishing
Mastering Book Marketing
The 24 Hour Book System
Amazing Selling Machine
Marketplace Superheroes
Online Business Mastery Accelerator
Online Business Mastery Mastermind
Life Mastery Accelerator
Morning Ritual Mastery
If you listen to podcasts, you can catch Stefan on his own podcast titled The Project Life Mastery Podcast.
His YouTube channel covers a variety of topics. A majority of it covers online business topics as well as cryptocurrency and investments.
Who is Mastering Book Publishing For?
You don't have to be a great writer in order to take this course. It is designed for complete beginners. In fact, you are even taught how to outsource the writing of your book to ghostwriters.
Therefore, if you have a desire to create a passive income online, you can take what you learn in this course to do just that.
If you do enjoy writing, you can absolutely create your ebooks yourself and publish them with KDP.
Anyone intereste in selling their own ebooks on Amazon can benefit from a training course like this one.
Pros of Kindle Direct Publishing
There are several benefits to self-publishing using KDP. For one thing, it is easy. Write your own ebook or outsource it. Follow some instructions and your book will be published on Amazon.
Another plus is that you get access to the millions of customers on Amazon's platform. You can also set the pricing of your book which enables you to keep most of your royalties.
Cons of Kindle Direct Publishing
While there are some cons to using KDP, they may not outweigh the pros. One con is that your ebook is limited to Amazon's platform unless you post it on other platforms as well.
The other major con is that there are so many people publishing on Amazon that it is difficult for people to find your ebook without a lot of promotion.
Is Mastering Book Publishing a Scam or Legit?
There is nothing that makes me think that this training course is a scam. Before this course, Stefan James had a similar course called K Money Mastery that was also sold on Clickbank.
Personally, I think Stefan offers some of the better courses on the Clickbank platform. One benefit of it being sold on Clickbank is that it is easy to request a refund if you find that it is not for you.
A scammy product tends to not have the product owner details on the sales page. Sometimes there is no refund offered. Another red flag is if you find a lot of negative reviews about the product online.
This online course is on the up and up. There are no red flags jumping out at me.
How Much is Mastering Book Publishing and is There a Refund Policy?
The Mastering Book Publishing course is priced at $147. There is also a 30-day money-back guarantee.
Since it is sold on Clickbank, requesting a refund is easy to do. You can also request a refund by sending an email to the product support.
Overview of Mastering Book Publishing
I think this is a legitimate training course for learning how to create ebooks to be sold on Amazon. It covers everything needed to create a passive income online with KDP.
I especially like that the course covers how to outsource the writing of your ebook. That makes it easy to scale your business since you can focus on promotion and sales.
The price is reasonable in comparison to similar training courses that are priced well into the thousands of dollars.
Alternative to Publishing Ebooks for Passive Income
I like the idea of passive income from selling ebooks on Amazon. It is a great way to create a new stream of income online.
Another option is to create a simple website and promote affiliate products. That is exactly what I do and it is one of my favorite ways to make money online.
Affiliate marketing is the promotion of another company's products in exchange for a commission when a sale is made.
You don't need to have your own product and there is never anything to pack or ship. (Note: Check out these book affiliate programs and eBook affiliate programs.)
All that you need is to choose a niche, register a domain name, get web hosting, and install WordPress on your hosting account.
Then it is a matter of creating helpful content on a regular basis in the form of blog posts to attract free targeted web traffic.
This is how I got started earning income online and what I continue to do today.
Here is a screen capture of an affiliate commission I earned from one affiliate program: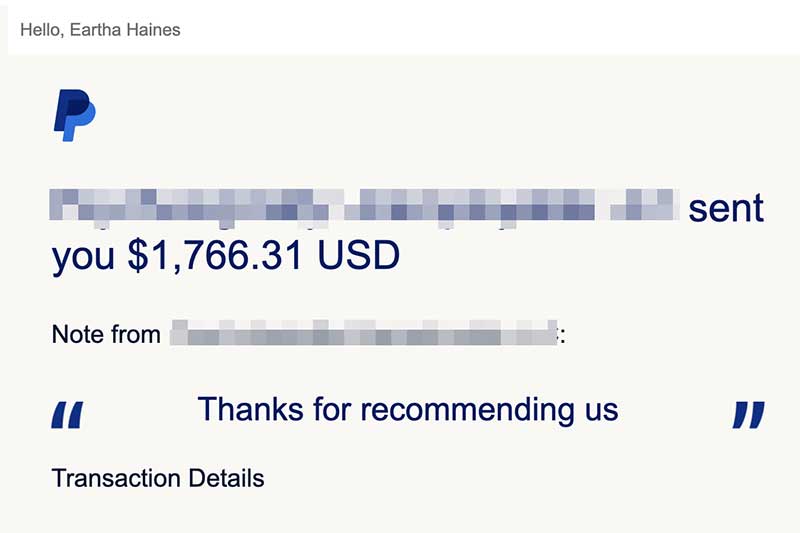 There is no limit to how much you can make. The more effort you put in, the more affiliate commissions you can make.
If you are ready to get started, consider following the same exact training program I used by clicking below:
I hope that this Mastering Book Publishing overview was helpful! It is a great opportunity for generating income online.
I wish you all the best in your online business journey!
Eartha 🙂
P.S. – Learn How I Created a Passive Income Online Using a Simple 2-Page Website and Affiliate Marketing. Click Here to Learn How.