If you're searching for a lucrative niche, then you'll be interested in the male enhancement affiliate programs on this page. The male enhancement niche is going strong and will not likely slow down any time soon.
The reason is that common male health issues such as erectile dysfunction affect so many men worldwide. What is great about these products is that some are herbal and the prescription-based ones are convenient to get.
Many of the companies on this page offer telemedicine so that users can receive prescriptions right away. The commission rates are great too!
Discover how I took a simple website from zero to making steady affiliate commissions every month. Click the button below to learn more:
Lucrative Male Enhancement Affiliate Programs
Healthy Male
4romeo
Male Extra
SellHealth.com
Silver Blade Brands
Healthy Male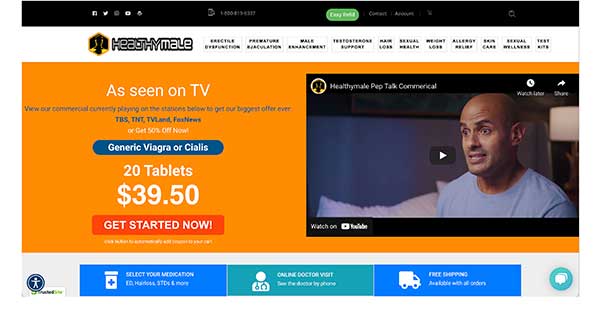 Commission: up to 50%
Cookie Length: 30 days
Why Apply to the Healthy Male Affiliate Program?
Healthy Male is a company that offers exclusive Rx and OTC medications for male lifestyle health issues. They use telemedicine and online prescribing to treat medical conditions such as erectile dysfunction, male enhancement, hair loss, STDs, weight loss, and more.
The Healthy Male affiliate program offers a range of commission rates to include:
50% on all OTC products
25% on all generic Rx medications
5% on all brand Rx medications
They are also the #1 online Viagra prescriber since 1999.
4romeo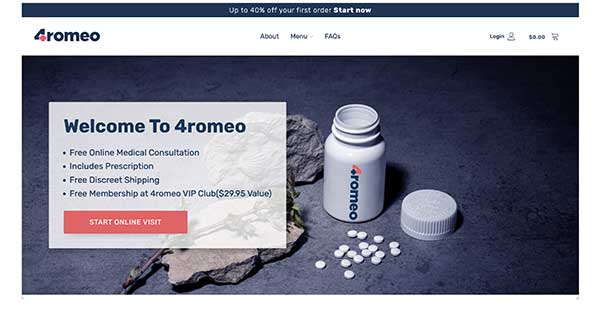 Why Apply to the 4romeo Affiliate Program?
4romeo offers telemedicine and customized treatment plans for men's health. They offer low-cost medications for erectile dysfunction as well as non-prescription vitamins and supplements.
There are never any in-person doctor visits and medication is delivered in discreet packaging. The 4romeo affiliate program doesn't disclose the commission rate on the affiliate program page. However, it is a recurring commission.
Male Extra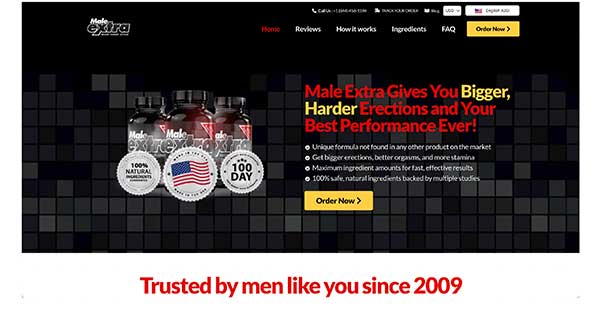 Why Apply to the Male Extra Affiliate Program?
Male Extra was established in 2011 and is one of the leading male enhancement products on the market. It is made up of natural ingredients but with double the dosage compared to competitors. It is the most potent male enhancement pill on the market.
The Male Extra affiliate program is managed by the MoreNiche affiliate network. It offers up to a 70% commission rate and a lifetime cookie length. The average order value is $103.
SellHealth.com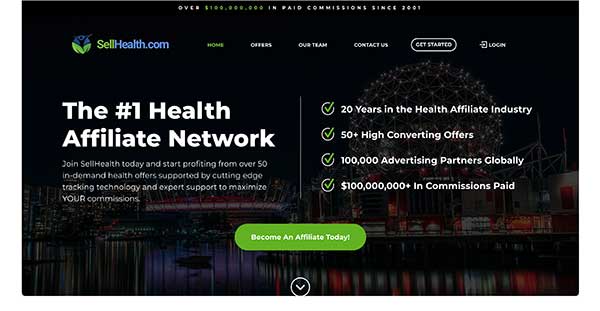 Commission: up to 60%
Cookie Length: not disclosed
Why Apply to the SiteHealth.com Affiliate Program?
SiteHealth.com is an affiliate network in the health niche. They have 20 years in the health affiliate industry and have offers relating to men's health, women's health, weight loss, bodybuilding, skincare, and many more.
They offer several male enhancement products that address issues such as sexual health, erectile dysfunction, and more. The SiteHealth.com affiliate program offers up to 60% commissions.
Silver Blade Brands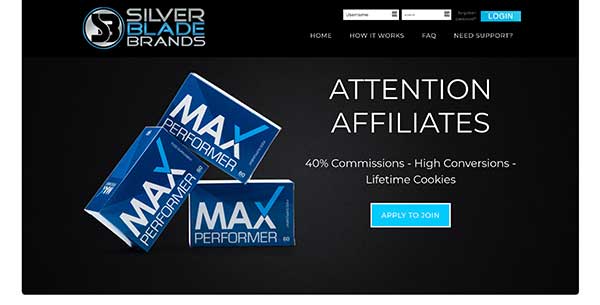 Why Apply to the Silver Blade Brands Affiliate Program?
Silver Blade Brands is a male enhancement affiliate program. They have various products within the male enhancement niche. What's also cool about this affiliate program is that they offer tools, training, and support to get you going as an affiliate.
The Silver Blade Brands affiliate program offers a 40% commission rate with a lifetime cookie length.
How to Make Steady Commissions Promoting Male Enhancement Products
The great thing about affiliate marketing is that there are different ways that you can use to earn affiliate commissions.
It took me years to finally start making a steady income online. The main reason it took so long is that I jumped around from one strategy to another (also known as shiny object syndrome.)
Many beginner affiliate marketers make that common mistake and bounce around from one strategy to the next.
I began to experience success online when I focused on one strategy. That strategy is creating simple websites that focus on one topic.
These types of websites are referred to as niche websites. A niche website is a low-cost and long-term online business model.
In the case of creating such a website for the male enhancement niche, it begins with figuring out what some of the things are that men search for.
This is easy to do by opening up a keyword tool like Google's Keyword Planner or Answer The Public.
Here are some questions that people ask about "erectile dysfunction":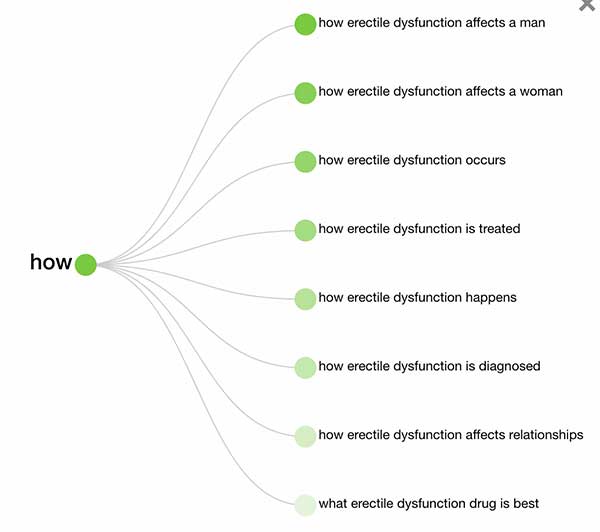 The questions above barely scratch the surface of the number of questions that are out there related to erectile dysfunction.
From the list above, I could make a niche website that focuses on how erectile dysfunction affects relationships.
Your Website Content is Where the Money is At
The key to making affiliate commissions with a niche website is by getting organic web traffic. For example, let's say I made my niche website around erectile dysfunction and relationships.
I would do keyword research in order to figure out what type of content (blog posts) I want to create.
Over time, the content that I create will begin to rank well on the search engine result pages such as Google and Bing.
That means my website will begin receiving free traffic but not just free traffic, but free targeted traffic.
Targeted traffic is visitors who are highly likely to buy the products that you are recommending.
To give you an idea of how to earn affiliate commissions using a niche website, here is a screenshot of an affiliate commission I earned: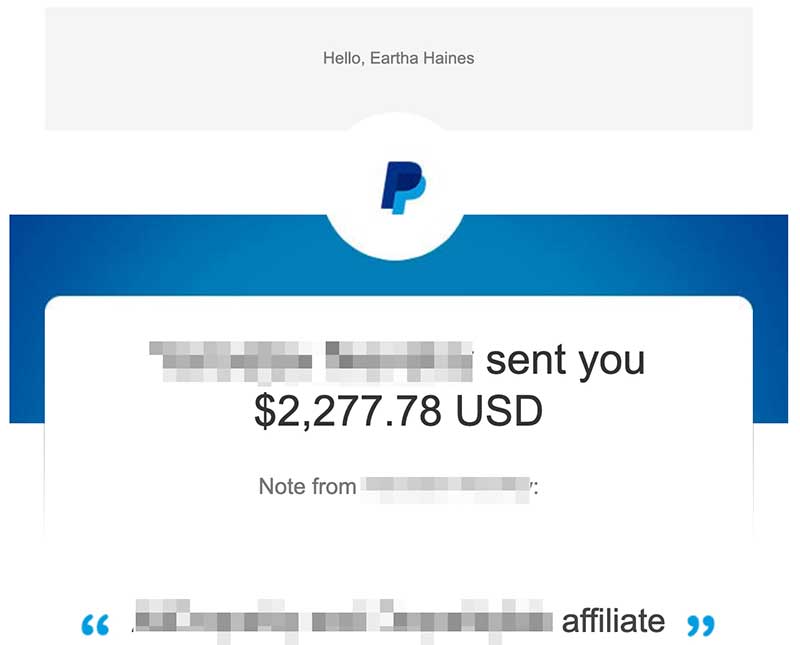 What You Need to Get Started
It doesn't take much to get your own niche website up and running. In fact, it is one of the easiest things you can do.
All that you need is a domain name, web hosting, and WordPress installed on your hosting account. Most web hosting providers can provide you with everything you need.
Or you can follow the same step-by-step training course that I used. This training program teaches you how to create your niche website while offering you web hosting and domain registration in one place.
Closing Thoughts
I hope that this post has provided you with some excellent options for earning affiliate commissions. The male enhancement niche is a money maker and you can cash in on it as an affiliate marketer.
My recommendation is to create a niche website and recommend affiliate products within your content. Compared to other strategies, a niche website is beginner-friendly, low-cost, easy to maintain, and a long-term online business.
It is how I got started as an affiliate marketer and what I continue to do today. If you want to level up your affiliate commissions, create your own niche website today.