Taking online surveys for extra money is a popular option for many people. Survey Junkie is one of the top survey websites to join but can you make money with Survey Junkie?
Survey Junkie is a large online community that enables members to take surveys to earn virtual points. These points can be exchanged for gift cards or for cash which is paid via PayPal.
No one will get rich from taking these surveys but they can earn a little extra pocket money. Personally, taking surveys for cash was not my cup of tea. I'd much rather invest my time in my online business which I'll share more about below.
Tired of taking surveys for money? Learn how I went from zero to making consistent income online with affiliate marketing. Click here to learn how I did it.
How Does Survey Junkie Work?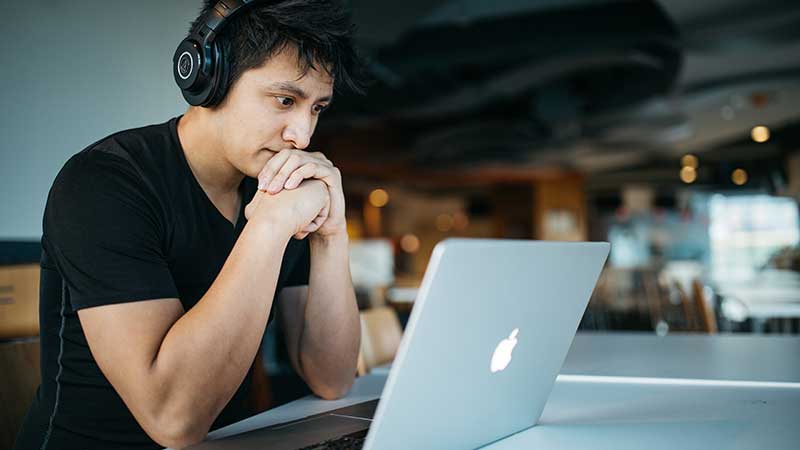 The simple answer is that you take surveys for money. However, there is a bit more to it than that.
After you sign up, you create your profile to begin receiving matching surveys. You can take surveys anytime on any device.
Before you take a survey, you will be presented with how long it will take to complete as well as how many points it is worth. Each point is equivalent to 1 cent.
You will need to meet a $10 minimum (1,000 points) before you can cash out via PayPal or as a gift card.
Like most survey websites, you may not be offered as many surveys as you'd like if you are not in the target demographic they are wanting.
Is It Worth Your Time to Make Money with Survey Junkie?
You may not find it worth it to take surveys for money, especially if you are not offered very many to take. At most, you could make a little extra pocket money.
There are those that can manage to earn a couple of hundred dollars per month from it. I've tried taking surveys for cash in the past and I felt as though I wasted more time than what the surveys were worth.
You can always try it out for yourself. Survey Junkie is one of the more reputable survey websites out there.
Be aware that it does not come without some user complaints such as possible privacy issues and the low number of surveys offered.
A Better Way to Make Money Online
If you are frustrated with taking surveys for money or doing other low-earning methods online, you'll be glad to know there is a better way.
Rather than investing your time into survey websites, you can better invest your time into creating an online business.
The business I'm referring to is the one that I am in myself. It is called affiliate marketing and it is much more lucrative than any survey website.
You can approach affiliate marketing in a number of ways but the way that I approach it is by creating niche websites.
A niche website is a website (typically a blog) that focuses on one specific topic. It can be in any niche that you like.
You then recommend affiliate products within the content of your posts and earn commissions when your visitors click on your affiliate links and buy those products.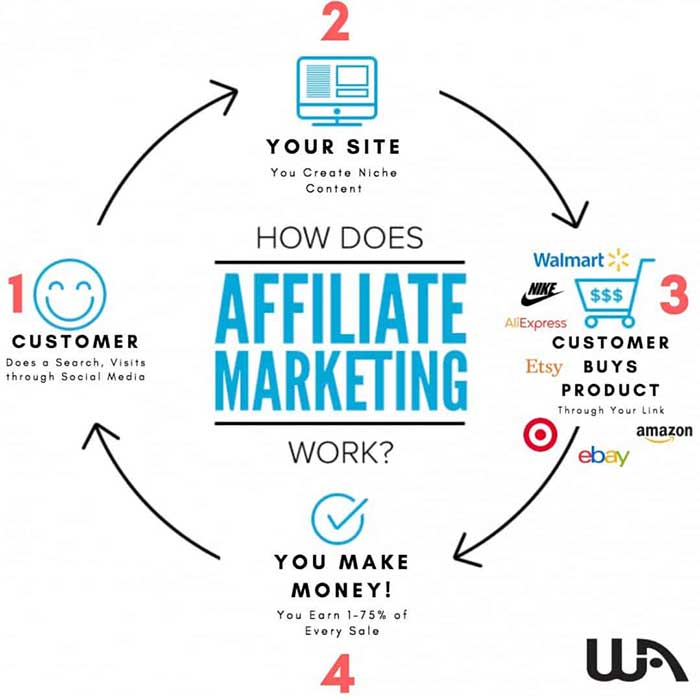 There are tons of companies that have affiliate programs to include major corporations such as Amazon, Nike, eBay, Walmart, and more.
Cool Benefits of Affiliate Marketing
There are many awesome benefits to being an affiliate marketer. Below are some of my favorite:
You don't need your own product or service
There is nothing to package and ship
No pain in the butt customer service issues
Not an MLM (no recruiting people)
Unlimited earning potential
Millions of products that you can promote
Work from anywhere with a WiFi connection
Create lifestyle freedom
Convenient and low-cost to start
Easy to learn and fun to do
By being an affiliate marketer, you are essentially recommending products that people are needing or are already looking for.
How Are You Paid?
Most affiliate programs will pay via PayPal. There are some that will pay by check or by direct deposit.
There are also holding periods on commissions which are typically a minimum of 30 days in order to cover any refunds.
Some affiliate programs also have a minimum requirement in earnings before they will payout. For example, some may require that you earn a minimum of $25 in commissions first.
All of these things vary from one affiliate program to another. Most affiliate programs that I am a part of pay from month to month and often have a 30-day holding period.
How to Get Started in Affiliate Marketing
Getting started is really easy and low-cost. In most cases, you can start for under $50. You will need a domain name, web hosting, and WordPress.
You can get all three with most web hosting companies. I use and recommend WPX Hosting. They specialize in WordPress hosting, have stellar reviews, and are one of the fastest web hosting providers around.
Most web hosting providers also offer one-click WordPress installation. If you need help with installing WordPress, contact customer support.
Create Helpful Content
After your website is up and running, you can begin creating useful content for your audience. This content is what draws targeted visitors to your website.
Some of these visitors will click on your affiliate links and buy what you are promoting. This is how you make your affiliate commissions.
Of course, there are things that you can and should learn pertaining to content marketing. In essence, you will be utilizing SEO (search engine optimization) to help rank your articles (blog posts) in the search engines.
I had to learn these skills as well and I decided to seek out an affiliate marketing training program to speed up my learning curve.
Fortunately, I found a good one here, and I am still a part of this training platform today. It has helped me make progress much faster than if I tried to learn what I know now on my own.
My Closing Thoughts On Whether You Can Make Money with Survey Junkie
In short, you can make money with Survey Junkie. However, you shouldn't expect to make enough to quit a day job.
For some people, taking surveys in exchange for cash or gift cards is an easy way to make some extra change.
I believe there is a better way to make use of that time by investing it in creating a niche website.
Niche websites are what I use to earn a consistent income online through affiliate marketing.
It is one of the best ways to earn affiliate commissions. I make commissions while I am sleeping, out grocery shopping, or relaxing with my loved ones.
Beginners may find it a bit challenging to get started. I did as well so I followed a step-by-step training program.
That training program made all of the difference for me and I use it today to help others one-on-one with creating and growing their own niche websites.