Making money with blogs is nothing new. People have been earning income online with their blogs for many years—but can you make money with one blog only?
Some people earn part-time income and others live entirely off of their blog's earnings.
It is not uncommon to think that if you build one blog that earns at least $100 per month, you can build out ten more just like it and earn $1000 per month.
Many people make this assumption and attempt to begin their online business with more than one blog. I've even done this before and I can tell you, it is the fastest way to crash and burn.
The truth is, you CAN make money with one blog. In fact, it is the best way to get started. I'll explain more below.
Tired of not making sales? Learn how I went from zero to a consistent income online with affiliate marketing. Click here to learn how I did it.
How Making Money With Blogs Used To Work
I'm going to take you back many years ago around the early 2000's. Back then, ranking in Google was a piece of cake.
You could start a blog, write a few paragraphs per post, and rank pretty well so long as you had the right keywords in your title.
There were a lot of shady backlink schemes going on back then as well. Linking your blog from hundreds of fake forum profiles, link farms, and other backlink tactics were used by almost everyone.
One of the most popular ways to make money with a blog back then was by building Google Adsense sites. Meaning, you make a ton of niche blogs, throw up crappy content, and place Adsense banners all over it.
Some people were killing it back then earning four and five figures per month in Adsense revenue. The goal would be to get one website earning $100 per month with Adsense, then replicate the process.
Create 30 of these blogs and you would be at $3,000 per month. However, all of that came crashing down once Google released some major algorithm updates.
People that were building these types of blogs were being penalized left and right. Many people lost their income overnight.
You simply cannot build crappy blogs for easy online income. It was never a good idea to begin with and it definitely won't fly today.
Why Starting With One Blog Is a Better Strategy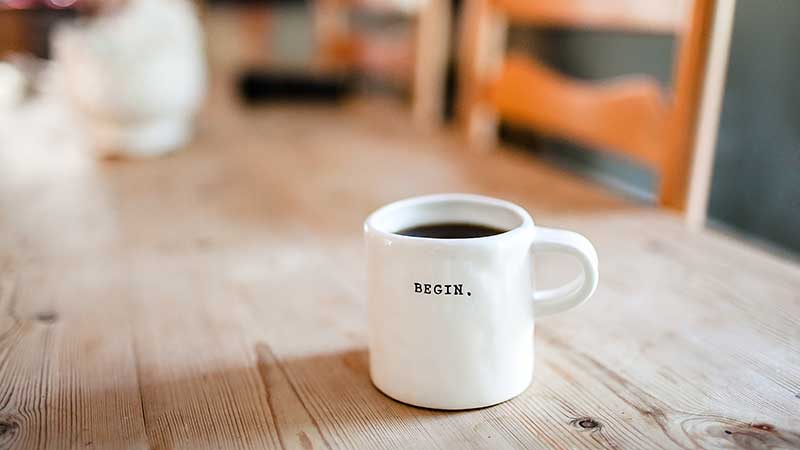 What works today and has always worked from the beginning is to build a blog that you can be proud of.
Meaning, the content that you create is about something. It actually benefits the reader. Your blog can be in any niche that you want.
If you like writing about ant farms, then go full force and write the best content you can about them.
There is a woman that makes a full-time living from creating a website about growing succulents.
It doesn't matter what your blog is about as long as you are putting out awesome information. People that are interested in your niche will find your content.
Here are some benefits of focusing on one blog:
You won't burn yourself out juggling more than one blog
Easier to manage and maintain one website
It is more fun to focus on a blog that you really enjoy
You learn a lot from managing one blog (trial and error)
Ways To Make Money From One Blog
Making money from one blog is possible using a variety of income streams. One of my favorite income streams is affiliate marketing.
Niche blogs can do very well with affiliate marketing. There are affiliate programs for almost any niche that you can think of.
Other revenue streams can include placing advertising on your blog. You will need a high number of page views to apply for some of the ad services that are available.
Depending on your niche and your knowledge in it, you can create an online course. You can sell your services as well.
I follow a few Law of Attraction teachers on YouTube and almost all of them sell personal coaching packages from their blogs.
However, out of all the ways to earn income with a blog, I favor affiliate marketing the most.
You can create one blog and earn thousands of dollars per month just from promoting affiliate products.
Why Affiliate Marketing Is Ideal for Making Money with a Blog
I became a fan of affiliate marketing because, with consistent effort, there is no limit to the amount of money that you can make online.
You don't need a product of your own to promote. You don't ever deal with shipping and handling. Best of all, you do not have to deal with customer service issues.
All that you do is recommend a product or service that you are an affiliate of. When someone buys the product or service that you are promoting using your affiliate links, you earn a commission.
Basically, you help people solve a problem by recommending a product or service that will help.
A blog is a great way to promote affiliate products because you create content around questions and concerns that the product or service you recommend can help with.
Your content ranks in the search engine results when people in your target audience do a search.
They land on your blog post and if they like what you're recommending, there is a high chance that they will buy it.
What If I Want To Make More Than One Blog?
I think having a portfolio of money making blogs is smart. However, in order to keep your sanity and make it all manageable, I recommend getting one blog earning income first.
After you have one blog earning income, it is then easier to repeat the process with a second blog. Get that blog earning income, then create another.
If you start off attempting to create them all at once, you will find yourself focusing on one blog more than the others.
Eventually, most of them will fall to the wayside. Unless you can afford to outsource your content creation to quality writers, I suggest taking it one blog at a time.
My Final Thoughts On Making Money With One Blog
I've tried balancing multiple blogs at one time when I started out trying to make money online. All it did was cause me to stop blogging altogether.
Instead, I placed my focus on one blog and grew it to the point of earning a consistent monthly income.
If you are starting out with affiliate marketing and niche blogging, I highly recommend placing all of your time and energy on one blog.
Once you get it earning, you can create another blog and repeat the process going forward. Soon you will have a portfolio of income-earning websites.
However, for now, focus on the one. That is really all that you need.
If you want to follow the same training I used to finally reach success with blogging and affiliate marketing, click this link to sign up for free training.
What are your thoughts on focusing on one blog to make money online? Leave them in the comments below.
Get My Free Guide: 4 Steps to Affiliate Commissions for Beginners
Sign up below to get your free guide right to your inbox. You are also signing up to receive news, content, and updates on a regular basis. You may unsubscribe at anytime.
Recent Content