MLM or multilevel marketing is a somewhat controversial business model. If you want to make money with MLM opportunities, it's important to understand how they work.
There are tons of MLM companies and at some point, you have probably been exposed to one. Have you ever been invited to a "party" that was really a way to sell products and recruit you?
Or how about being told that you are a great fit for a new business opportunity? I'm a part of an MLM called Beachbody. However, I do not actively recruit people.
Recruiting others into your downline is difficult. It is often the reason why many people quit MLM or avoid it altogether. However, there are those that do very well in MLM.
Tire of not making sales? Learn how I make a consistent income online with affiliate marketing. Click here to learn how I did it.
Understanding How To Make Money with MLM Opportunities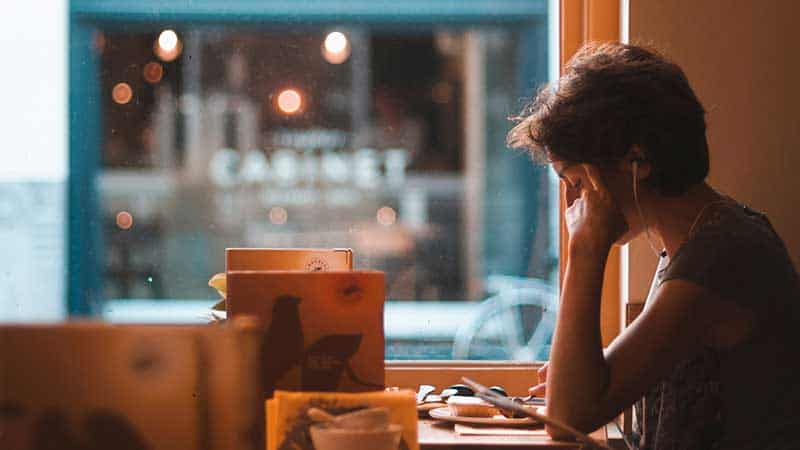 All MLMs have different terms and compensation plans. The recruiting aspect works pretty much the same across all companies.
You can earn income by selling the products of the MLM company you are a part of. However, in order to earn significantly more, you will have to build your downline.
The entails exposing the products and business opportunity to others.
Getting Started With an MLM
In order to join a multilevel marketing company, you will need to be sponsored by someone already in the business.
You sign up under this person and become a part of their downline. In some cases, a sponsor may place you in someone else's downline (that is still a part of their team) to help build their overall network.
Either way, you will likely need to recruit at least two people under you to begin earning and building your team.
This process of building a downline often looks like a pyramid when it is presented visually. That is why MLMs are often referred to as "pyramid schemes".
Upfront Costs of Joining an MLM
A majority of these companies require you to spend hundreds of dollars to become an independent distributor.
One company I considered in the past required $500 to buy a "kit" and become a distributor.
The turnover rate is high so it makes sense for some of these companies to charge hundreds of dollars upfront.
Unfortunately, when you are new to an MLM, you can end up spending more than you make. Some companies require you to maintain a certain amount of volume points.
In other words, you must buy so much product per month in order to remain active.
MLM Involves Selling and Lots of It
Almost all MLM companies sound like great opportunities. What you have to understand is that in the end, it is all about selling.
If you want to grow your business, you will need to sell the business opportunity. Some companies call it "sharing the opportunity" but no matter how it's sugar-coated, it is still selling.
You have to be comfortable with selling and that is difficult if you are not truly interested in the products or services that the MLM offers.
It is important to be able to convey the benefits of what you are selling.
Building Relationships
Multilevel marketing is definitely about building relationships. Relationship building takes time.
It is also a numbers game. The more people you connect with, the higher the percentage of people that may join under you.
You can expect to fill notebooks full of contact information from people you prospect or have tons of contacts in your smartphone.
Prospecting will be something you'll do on a regular basis if you want to grow your downline.
Can You Make Money with MLM Companies?
Many people that join an MLM make money but probably not as much as you may think. There is a very low percentage of people that actually hit six-figures per year.
Below is a screen capture of Beachbody's statement of independent coach earnings.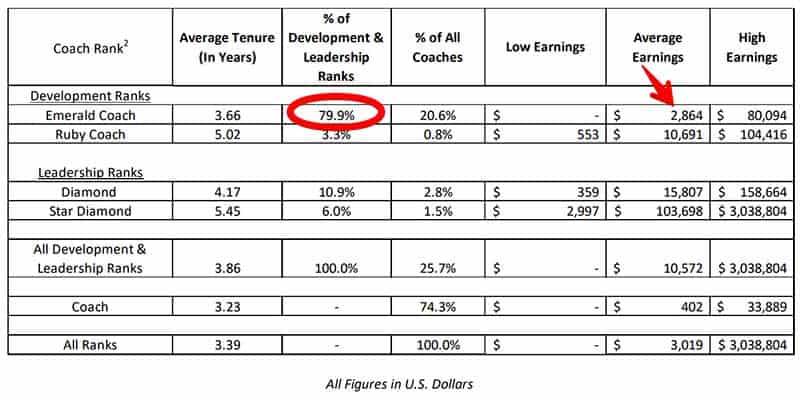 Many multilevel marketing companies are similar in the percentage of people that actually earn in the six figures.
It isn't impossible to do but it will require a lot of work and consistently recruiting new people into your downline.
I tried to recruit others in the very beginning and while I successfully did, many of them did not stay on.
If someone doesn't begin earning right away, it is difficult to convince them to stay on. You can't force people to recruit, they have to want to put in the work.
Who Are MLM Companies Good For?
Anyone interested in starting a home-based business may enjoy multilevel marketing. You don't need your own product. You can be in business right away.
The downside is having to often spend more than you make (particularly when starting out) as well as the recruiting process.
Stay-at-home moms often gravitate towards MLM companies for the convenience of starting a business and the potential to bring extra income into the home.
The other day I was watching a YouTube video about multilevel marketing and in the comments, someone wrote: "MLM – moms losing money".
Unfortunately, many people do lose money. However, if you have an entrepreneurial mindset and are determined to put in the work, there is no reason why you couldn't create a new stream of income with multilevel marketing.
Pros and Cons of MLM Businesses
I will outline some of the pros and cons of getting involved with multilevel marketing companies.
Pros of MLM
You don't need your own product
You can start immediately
Work part-time or full-time
Team support
Training materials
Work from home
Cons of MLM
Start-up costs can be high
Prospecting and recruiting is difficult
Spend more than what you make
High turnover rate
Is There an Alternative To MLM?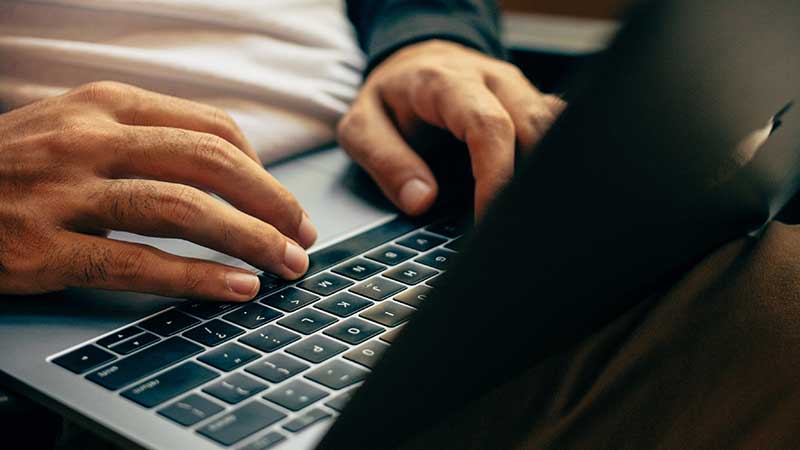 In order to be successful in multilevel marketing, you will need to be prepared for a long journey of prospecting and recruiting.
If pursuing an MLM opportunity isn't as interesting to you as it initially was, you'll be glad to know that there are other ways to create a new stream of income.
One of these ways is by creating an affiliate marketing website. That is what I did and it enabled me to quit a physically demanding retail job.
What is Affiliate Marketing?
Affiliate marketing is the promotion of another company's products and/or services in exchange for a commission when a sale is made.
Similar to an MLM, you do not need your own product to get started with affiliate marketing. There are hundreds of thousands of affiliate products that you can promote.
Amazon.com has one of the largest affiliate programs online. You can sign up to their affiliate program called, Amazon Associates and begin promoting any number of items on Amazon.com.
Unlike an MLM business, you do not prospect or recruit people in order to earn money. You do, however, promote affiliate products to earn a commission.
Most of this promotion can be done with a website (preferably a blog). You create content for a specific niche and promote products related to that niche.
Example Affiliate Marketing Niches
An example of an affiliate marketing website would be the one you are reading right now. Yes, this blog is an affiliate website.
I focus on the "make money online" niche. I create articles similar to the one that landed you here. When people read my articles, I have the chance to promote an affiliate product that I use myself.
The product I promote is an affiliate training course called Wealthy Affiliate.
You can create an affiliate website in any niche that you want. What interests you? What could you create a blog about and talk about on a regular basis?
Here are some niche ideas to brainstorm:
Cooking, foodie
Stock market, personal finance
Exercise, nutrition
Parenting
Crafting
Pet care
Travel
Fashion
Metaphysical (Law of Attraction)
Affiliate programs are free to join. Most affiliate programs require you to have a website or social media presence. That is why creating an affiliate website is the ideal route to earning commissions.
My Closing Thoughts On How to Make Money with MLM Opportunities
If you have a strong desire to sell, meet new people, and help people as well, then a career in multilevel marketing may be for you.
Keep in mind the work that is involved. Like any endeavor worth pursuing, the harder you work, the more success you can have.
Creating an affiliate marketing website is the ideal way to generate an online income street that allows you to make money, literally while you sleep.
It too requires your hard work but it is made much easier when following a step-by-step affiliate training program.