Shopify is a well-known eCommerce platform that many people use to sell their merchandise. It is also well-known for dropshipping.
Whether you can make money with a Shopify store depends on what you choose to sell and how you market your business.
Many people recognize Shopify as a dropshipping platform. However, it is not a dropshipping store by default. You need to install a dropshipping app such as Oberlo.
Who Uses Shopify?
If you have products that you want to sell online, you can use Shopify. Keep in mind that they do have restrictions on what they allow to be sold on their platform.
For the most part, if you make your own products or buy products wholesale, Shopify is a great platform to sell your goods.
It also works well for dropshipping store owners. In use with the Oberlo app, it is a convenient and easy way to begin dropshipping products.
Things to Keep in Mind with Shopify
Shopify does have a recurring monthly software fee. If you want to use the Oberlo app, it is free to use with limitations. As you need more of the app, you will need to upgrade.
Another thing to keep in mind is Shopify's terms of service. In it, they state that they can close accounts at any time for any reason.
If you plan on building your store on their platform, you cannot move your store to another web host or download their software.
Choosing a Niche
When you choose to build a store on the Shopify platform, you should begin by choosing a niche that you want to be in.
This holds true for whether you buy products wholesale to sell or if you plan on dropshipping.
The niche that you choose will play a big role in the sales that you are able to make. You'll need to do some niche market research before getting started.
Some people open stores based on their own passions and hobbies. That can work as well if you know that there is a market for what you're passionate about.
Choosing a niche also means less competition in terms of marketing your business.
Let's say that you wanted to begin dropshipping golf products. Rather than open a general golf products store, you could choose a sub-niche.
A sub-niche could be golf swing training products. You could focus your store on selling just these items.
What is Dropshipping?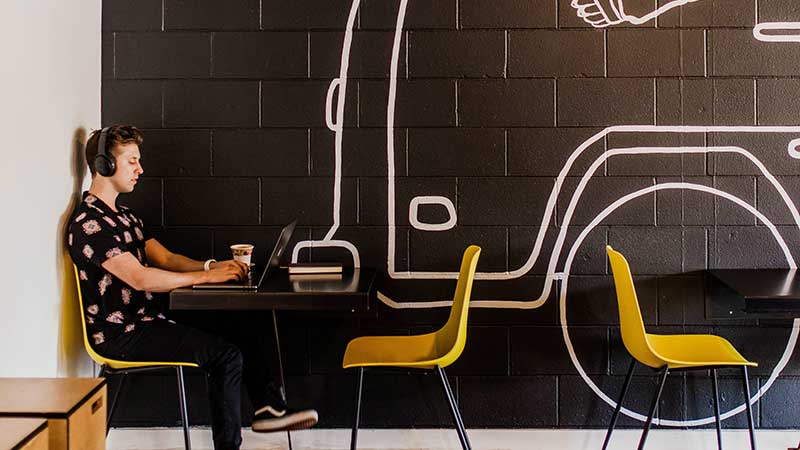 Dropshipping is a low-risk and low-cost way to open an eCommerce business.
Unlike a typical eCommerce business, dropshipping doesn't require having to buy inventory upfront.
You only need to buy products when customers order them from your store. When a customer buys an item, you then buy the item from the dropshipping supplier.
During the checkout process, you input the customer's shipping details. The dropshipping supplier then ships the item to the customer for you.
Your profit is the difference in price between what you charged the customer and what the dropshipping supplier charged you.
The entire dropshipping process is handled by your store software. In this case, Shopify and the Oberlo app.
Buying an Established Shopify Store
Another option is to buy an already established Shopify store. You can do this at the Shopify Exchange website.
They sell brand new stores as well as stores that are earning a monthly revenue. These stores can be dropshipping stores or standard eCommerce stores.
All of these stores are using Shopify's platform so the information about sales and traffic cannot be skewed. The data is pulled directly from Shopify.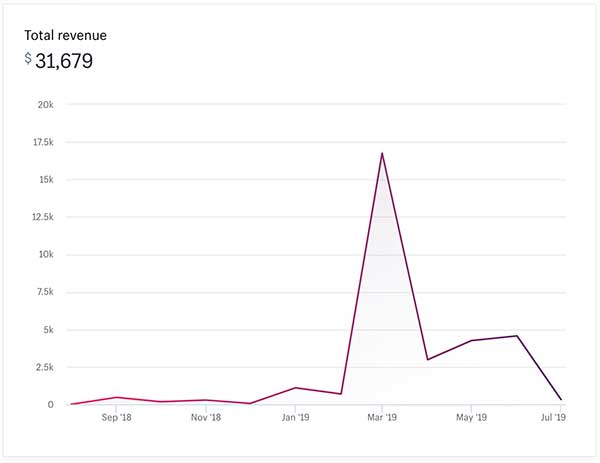 The fact that the data cannot be manipulated is key. You know exactly what you are getting for your money.
What you have to keep in mind is that when you buy an established Shopify store, you are also taking on any monthly fees that come along with it.
That means all software fees. In some cases, an already established store may have anywhere from $300+ per month in recurring software fees.
Promoting a Shopify Store
You may watch a lot of YouTube videos about successful Shopify store owners displaying their earnings.
Many of these videos are dropshipping store owners. What you have to understand about these videos (whether they are legit or not), is that in order to make money with a Shopify store, you will need to advertise.
There is free promotion and paid promotion. Free involves creating accounts on social media platforms such as Facebook, Instagram, Twitter, and Pinterest.
You can also run paid ads on these same platforms. Paid advertising has a learning curve so it is important to not jump into it without learning about it first.
It requires a lot of trial and error but many Shopify owners manage to find their footing and do well with generating consistent sales.
Pros and Cons of eCommerce
Running an eCommerce business can be a lucrative endeavor. However, there are some downsides to eCommerce as well.
For one thing, the startup costs can be high if you choose to buy your inventory upfront. You can avoid these costs by running your store as a dropship business.
Another thing to keep in mind is customer service issues. Whether you dropship or buy inventory wholesale and ship items yourself, you will deal with customer service on a daily basis.
Customers will want information about their items. Others may want refunds or exchanges. Let's not forget fraudulent purchases as well.
You must also take into account the time and money spent managing paid advertising campaigns.
In order to generate consistent sales, you'll have to be willing to pay for advertising. It takes time and money to create a winning campaign.
The upside of owning an eCommerce business is that you do have control of your profit margins as well as the ability to target your audience with paid ads.
Once you get into the flow of how it all works, you can develop an online asset that can provide a consistent monthly income.
Can You Really Make Money with a Shopify Store? – My Closing Thoughts
Shopify is a great eCommerce platform. You can make money selling products that you've bought in bulk or by dropshipping products.
It will involve constant promotion of your store using both free and paid methods.
While I think operating an eCommerce store is a great way to earn income online, it involves a lot of time in terms of dealing with customer service issues and managing advertising campaigns.
Starting an affiliate marketing website is one of the few ways that you can literally make money while you sleep.
I build affiliate marketing websites of my own and have managed to create a consistent online income with them.
What I love about affiliate websites is that you don't need your own product, there is no shipping & handling involved, and there is no customer service to deal with.
Affiliate marketing requires your hard work but it is made easier when you have a blueprint to follow.