If you're wondering if you can make money flipping clothes, you'll be glad to know that the answer is yes. Selling clothes is big business. There are part-time sellers and full-time sellers.
We flipped clothes for several months on eBay and did fairly well. We learned a lot during that time. We were hoping to make it a full-time online business.
However, competition and sourcing products were just a couple of obstacles that made going full-time a challenge. I'll explain how you can source clothes for reselling as well as some things to be aware of.
Ready to make sales online? Learn how I went from zero to a consistent income online with affiliate marketing. Click here to learn how I did it.
Places To Source Your Clothing For Resale
Flipping clothes is one of the easiest ways to make money online. You don't need much to get started except for some start-up cash to buy used and new clothing.
Another term for clothes flipping is retail arbitrage. Essentially, you find clothing at discounted prices and resell for a profit online.
There are multiple places in which you can source clothing. New clothing is always ideal. However, used clothing can bring in good money if it is a brand name, vintage, or trendy.
We sourced clothes quite often from thrift stores. Sourcing is fun to do when you have the time. We found some real gems in thrift stores. Once we found a gently used pair of Christian Louboutin wedges.
That was an exciting find because the store owner only charged us $5! We were able to flip them for around $200 at auction.
The same thing happened when we came across brand new button-up shirts by Marimekko. We bought the shirts for around $5 a piece and were able to flip them for about $40 a piece.
Other ways to source discount clothing are shopping in department stores such as Ross, TJ Maxx, Kohls, Burlington, and more. These types of stores tend to have an overstock of brand new and brand named items.
Can You Make Money Flipping Clothes On eBay?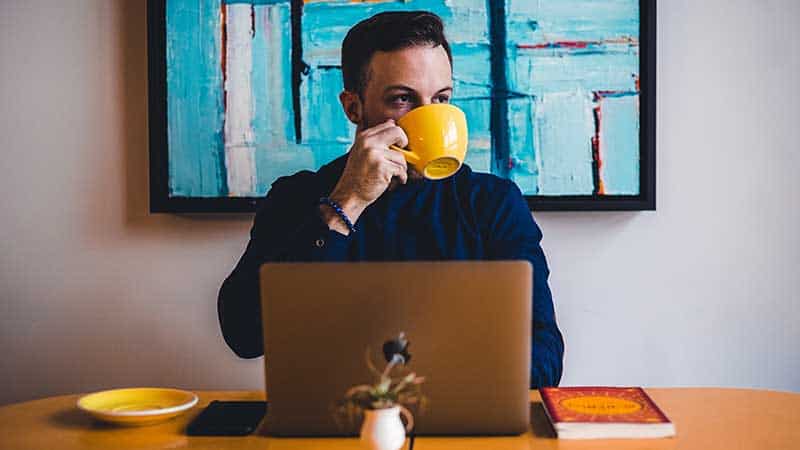 There is still money to be made by flipping clothes on eBay. We did okay for the short time we sold on the platform.
What ended our run was that we began to have too much inventory and it simply wasn't selling fast enough to produce cash flow.
The competition on eBay is tough. Even if you think you have a unique enough item, it may not sell for months.
Soon, our closet was full of clothes that we couldn't move. eBay didn't seem to show our listings enough which was another issue.
Some sellers manage to make a full-time income from flipping clothes. I have watched YouTube videos by these sellers.
Often times, they have a garage or large room dedicated to storing their clothing. They have such a huge amount of clothing that they can barely walk around the room.
It seems that you have to have such a large amount of clothes on hand to make it worthwhile to sell on eBay. I also noticed that these full-time sellers source all the time.
Even with such a large amount of inventory already, they continue to source for product.
Shipping and Handling
Another thing you'll need to consider before you begin flipping clothes is shipping and handling.
You will need to pack and ship your items in a timely manner. The packaging is important too. We packaged our clothing in clear poly bags with a warning label.
We used eBay's label printing feature so that we could print the shipping labels and avoid standing in line at the post office. In order to use that feature, you will need a shipping scale and know the dimensions of the envelopes / boxes you are shipping in.
Shipping Fees and Seller Fees
No matter what platform you are selling on, you will have to account for fees. There will be your shipping fees as well as seller fees.
Anyone who sells on eBay knows very well about these types of fees. There are listing fees, a fee for when an item sells, plus PayPal fees. All of this adds up.
Take into account what you spend on buying clothes for resale and it can really put a dent in your profit. However, it's important that you know your costs.
Otherwise, you could end up putting yourself in debt buying inventory and not making enough of a profit.
All of your associated costs are another reason to price your items accordingly. As sellers, it is all too easy to underprice your items in order to make a sale.
Other Platforms To Resell Clothing
You are by no means limited in terms of where you can flip clothes for resale. eBay is only one of many platforms to sell on.
Other clothing resale options include:
Etsy
Poshmark
Mercari
Vinted
The RealReal
ThredUp
Grailed
Offerup
letgo
Bonanza
Open Your Own eCommerce Store
Another option for selling clothes for resale is by opening your own online store. This can be beneficial if you are tired of dealing with the competition on other selling platforms.
It helps to have a sub-niche of the clothing niche. For example, if you specialized in sourcing and selling vintage 80s or 90s clothing. Vintage t-shirts are a big seller.
You can easily open your own shop using an eCommerce service like Shopify. The software is user-friendly and you can open your own store in minutes using the Shopify 14-day free trial.
Getting Traffic To Your Online Store
The one disadvantage of opening your own online clothing resale store is that you do not have the built-in customer base that you get with other selling platforms.
When you sell on platforms like eBay, Etsy, Poshmark, etc., you gain access to their huge customer base. When you have your own online store, you have to advertise to get customers.
However, doing your own store promotion can be an advantage. For one thing, when you're using paid ads, you can target your niche audience.
Nowadays, some platforms want you to pay to place your listings at the top. Why not pay for advertising your own store? You have more control and you can earn more without having to pay seller fees, listing fees, etc.
Can You Make Money Flipping Clothes? – My Closing Thoughts
There is definitely money to be made by flipping clothes for resale. If you are wanting an easy side hustle to earn some extra money, it is still a great option.
If you want to do it full-time, be prepared to spend a lot of money and to work your butt off. It isn't as easy as it appears to make it a full-time business.
After our brief experience of selling on eBay, it only solidified my decision to become a full-time affiliate marketer. Affiliate marketing using niche blogs is one of the few ways that you can make passive income online.
You don't need to have your own product, there is no shipping and handling, no customer service, and you can literally make money while you sleep.
Affiliate marketing requires hard work but the payoff is lifestyle freedom. I made my transition into affiliate marketing easy by following this training course.