There are many ways to start making money online. You're probably wondering if you can make money dropshipping? The short answer is yes, but there are some things to consider before starting.
I've written a lot of content on the topic of dropshipping and even opened a dropshipping store of my own in the past.
In this post, I will share what you'll need to get started as well as what will be required to maintain your store and make sales.
Want to make money with a blog? Learn how I went from zero to consistent affiliate commissions every month. Click here to learn how I did it.
How Can You Make Money Dropshipping?
Dropshipping is a popular option for many as it enables anyone to open their own eCommerce business.
There is no need to buy inventory or stock it which saves a lot of money up front. Besides that, you don't have to ship anything either.
You never have to touch the products that you sell. Your dropshipping suppliers hold all of the inventory and ship it out to your customers when you receive orders.
In essence, all that you do is set up your store carrying all of the products that you want to sell provided by your suppliers.
Then it is your job to market those products using paid ads, social media promotion, email marketing, blogging, and any other strategy that you want to use.
When you receive an order, you forward the order to your dropshipping supplier who then ships the product to your customer.
Your profit is the difference between what you charged your customer and what the dropshipping supplier charged you.
For example, if the product you sold is listed in your store for $30 and your supplier sells it to you for $10, you've made a $20 profit.
What You Need to Get Started as a Dropshipper
Locating Dropshipping Suppliers
The first thing you'll need is to decide what you want to sell and who your dropshipping suppliers will be.
It can be challenging to locate good dropshipping suppliers that carry what you want to sell and are reliable.
A common go-to supplier is AliExpress.com. They carry millions of items and many of the manufacturers are accustomed to working with dropshippers.
There are no fees or requirements to begin selling anything on the website.
However, the big downside is that the shipping times can be really long depending on your location.
This is particularly true if you are based in the U.S. and selling to U.S. customers.
A majority of the merchants on AliExpress are based in China. However, there are some merchants also based in the U.S., the U.K. and more.
Setting Up Your Store
There are many options for setting up shop but two easy and popular choices include Shopify or AliDropship.
Shopify is not a dropshipping store by default. However, you can turn it into one by using their Oberlo app.
The Oberlo app enables you to dropship from AliExpress as well as certified Oberlo suppliers.
AliDropship is a WordPress plugin that turns a WordPress website into a full-featured AliExpress dropshipping business. It is also WooCommerce compatible.
Either way, you'll have all of the tools you'll need to automate your entire dropshipping business.
A Marketing Budget
Using paid advertising is not a requirement but most dropshippers do use paid ads to make steady sales.
Without paid ads, it will take much longer to sell products as you'll rely mainly on SEO.
Search engine optimization is effective but it takes time before any of your product pages (or blog posts) will rank in the search engine results.
You may want to consider paying for video ads as well. They are extremely effective for making sales.
A good video ad service to consider is Top Notch Adz. You can send them the link to any product on AliExpress and they can create a video ad for it.
You can then place your video ad on Instagram or Facebook.
How Fast Can You Make Money with Dropshipping?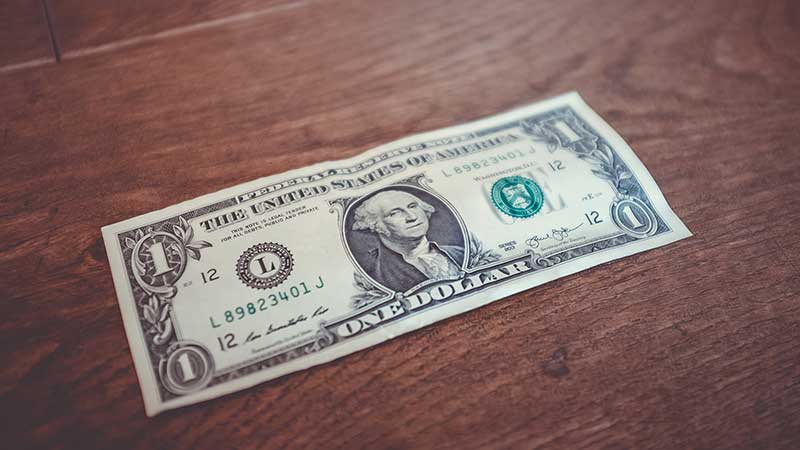 Compared to other forms of making money online, dropshipping can earn faster in most cases.
The reason is that many dropshippers utilize paid advertising to promote the products they're selling.
Paid advertising makes it easy to target a specific audience which can lead to higher conversions.
I've read stories of some dropshippers making their first sale on the same day they launched their stores.
Others may make their first sale within weeks or months depending on their marketing strategies.
Do keep in mind that you can spend a lot on marketing when using paid ads.
If you're a beginner, you may lose more money than you make as you learn what works and what doesn't.
Paid advertising requires a lot of trial and error and split testing ads to figure out what works best.
The most popular paid ad platforms that are effective include:
Instagram
Facebook Ads
Google Ads
Some dropshippers also use SEO to promote their products. This is usually done with blogs and ensuring all product pages are search engine optimized.
Email marketing is also essential. You can build a large email list by placing opt-in forms on your store pages.
This enables you to send out email promotions to your subscribers. It is a great way to gain and retain customers.
Dropshipping Store Maintenance
I don't consider running a dropshipping store more low-maintenance than running a niche blog.
The reason is that you have to manage your paid ads (if you use them), you have to add/remove and edit products, and you have to manage all customer service issues.
Customer service is usually the most time-consuming task as you'll have to reply to a lot of emails and process refunds, etc.
These tasks shouldn't take more than a couple of hours per day.
If you plan on taking a vacation, you'll either need to hire someone to run the store while you're away or you can pause your store.
Is It Worth It to Start Dropshipping?
Unless you're willing to put in the time and effort to promote the products in your store, dropshipping may not be worth starting.
Starting a dropshipping business is enticing for many people since it has a low barrier to entry and is low-cost to start.
However, a majority of your job will be in marketing and if you don't have a budget or are not interested in promotion, you'll have a difficult time making sales.
The customer service aspect of running a dropshipping business is what deters me from pursuing it any further.
I don't want to handle customer questions, refunds, complaints, etc. I had enough of that when I worked retail.
That is why I started and continue to be an affiliate marketer. Affiliate marketing doesn't require any customer service or having your own products.
You can promote anything you want and earn commissions from sales that you make.
In my opinion, it is easier, more convenient, and more fun.
Learn how I went from zero to consistent affiliate commissions every month so you can too. Click here to learn how I did it.