I have real estate agents in my family and I am considering getting my real estate license as well. Maybe you want to get into real estate and wonder can you make money doing real estate part time?
In this post, I will attempt to answer that question by exploring some of the steps necessary to become an agent as well as things to keep in mind for the long-term.
It is a great business opportunity if you are willing to put in the time and the effort. Let's dive in and explore what it takes to become a part-time real estate agent.
How Do You Become a Licensed Real Estate Agent?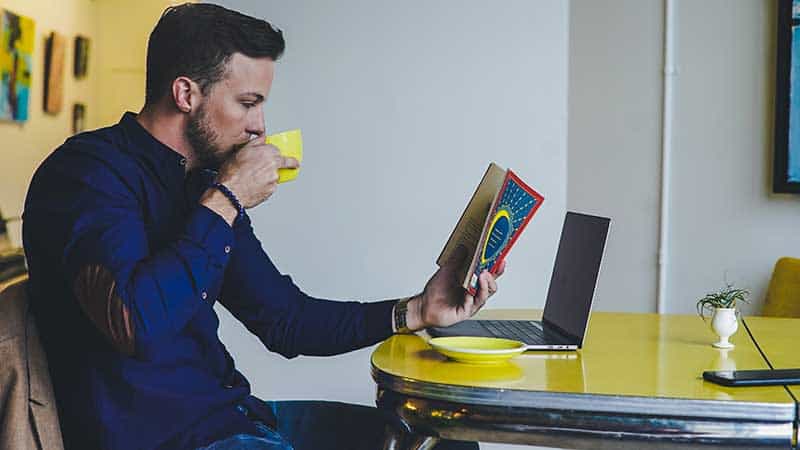 In order to become a licensed real estate agent, you will have to take a real estate course. These courses can be done in the classroom or online.
You should contact your state's Depart of Real Estate to get a list of approved courses. A real estate course will qualify you to take your state's test to become a licensed real estate salesperson.
Be prepared to pay not only for your RE course but for the testing as well. For example, in California, it costs $60 to take the examination and $245 for the license.
Passing the test isn't easy. There are many agents that end up taking the test twice before getting a passing score.
If there is a real estate license test prep course in your area, I highly recommend taking it. These test prep courses can help you pass the exam the first time.
Choosing a Broker To Work Under
After you have obtained your real estate license, it is time to shop around for a broker to work under.
Working under a broker is necessary in most cases, especially if your goal is to become a broker yourself.
A broker provides real estate agents with marketing help as well as legal protections.
Good brokers will provide weekly training classes, training material, as well as websites, access to various real estate software, and more.
Some real estate agents prefer to work under brokers with well-known names for credibility purposes.
Most brokers are willing to take on new agents, even if they can only work their business part-time.
Start-up Costs for Real Estate Agents
The start-up costs for being a new real estate agent can add up quickly. Between paying for a real estate course, exam fees, and license fees, you are looking at spending a possible $450 or more.
You must also consider broker's fees and marketing costs. Some brokers may charge a monthly office fee. Getting your marketing materials can be costly as well.
Marketing your business may include business cards, for sale signs, car signs, pamphlets, flyers, and more.
You may want to invest in your own website and possibly online advertising as well.
What To Keep in Mind Being a Part-Time Real Estate Agent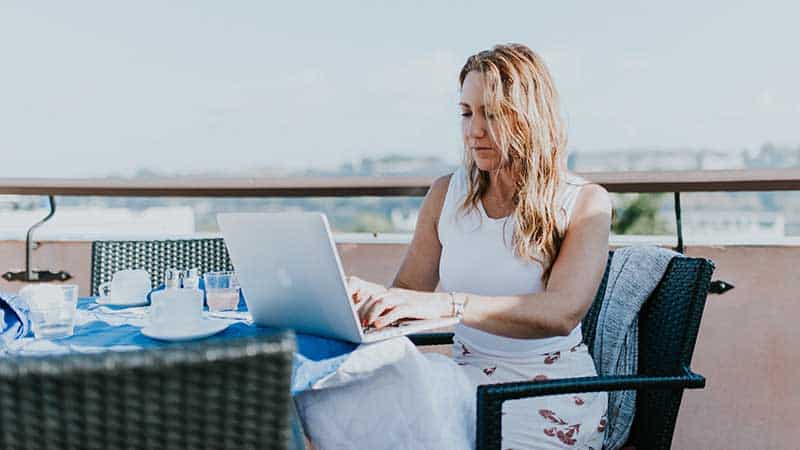 The best thing about being a real estate agent is that you have a business of your own. Starting part-time is how a lot of full-time realtors got their start.
However, many real estate agents prefer to stay part-time and do quite well for themselves.
Remember, as a real estate agent, you are working for commissions. Therefore, jumping in full-time is a huge risk.
Selling a home doesn't happen quickly. You have to keep a consistent flow of leads coming in. When you do get a hot lead, it may take weeks of driving around from house to house before they decide to buy.
Once a client buys a home, it can take 30 days to complete escrow. If you do not have other income coming in, it can be a stressful situation.
Most listing and buying agents receive 2.5 percent of a home sale. When you get your commission, your broker receives their split as well.
Starting out part-time helps a lot. You won't have to stress about relying solely on your real estate income.
In time, you can build your clientele and begin receiving word-of-mouth clients. You'll also have more experience with lead generation and making consistent sales on a regular basis.
Scheduling Conflicts
Working as a part-time agent has its obstacles as well. You won't have the luxury of being able to meet your clients when they need you.
This is especially true if you are holding down a full-time job. Between your job and personal commitments, you could have major scheduling conflicts.
The good thing is that most business is conducted in the evenings and on the weekends.
Requiring Help From Other Agents
However, if there are times when you simply cannot be there for your clients, you will have to rely on the help of other agents.
This means having to split your commissions with another agent for helping you out.
Lead Generation for Real Estate Leads
A bulk of your time will be spent generating leads for your business. Lead generation can occur in a number of ways.
Door knocking is still a tactic used by some agents as well as cold calling. Although they are not the most fun way to generate leads, they can still be effective methods.
Fortunately, social media is a free method for lead generation as well. It does require consistent posting of new content to keep people interested.
If you have the budget, you can also make use of paid online advertising to capture leads.
You can lead people to a landing page and offer a free incentive such as a guide to selling and buying a home in exchange for their contact information.
Who Should Become a Part-Time Real Estate Agent?
Becoming a part-time real estate agent is great for adults of all ages. If you have a strong passion for business, homes, and helping people, it is a great option.
Stay-at-home moms or dads find it to be a flexible career opportunity that enables them to take care of their families and still bring in an income.
Older individuals like working part-time as realtors to keep themselves busy and to remain active.
Others become part-time agents in order to buy and sell their own properties and occasionally perform real estate transactions for family and friends.
Some Current Real Estate Statistics for 2019
Here are some interesting real estate statistics for 2019. Data provided courtesy of learn.g2.com.
As of April 2019, there have been roughly 673,000 houses sold in the US this year, which is 12.4 percent more than last year
35.4%of homeowners are under 35 years of age. The age bracket with the highest rate of homeownership (78.5%) is 65 years and over
The average homebuyer took 73 days to close on a property after the first initial visit to the home
33% of homebuyers in 2018 were first-time home buyers.
This year, the median number of days that a property was on the market before an offer was accepted is 40
73%of sellers are more likely to list their home with an agent who leverages video to market their property
Staged homes sell 25% faster than non-staged homes
Can You Make Money Doing Real Estate Part Time? – My Closing Thoughts
Starting a career in real estate is exciting. Whether you want to start part-time or full-time, it is a great business opportunity.
However, it requires a lot of hard work and dedication on your part. You must be willing to dedicate the time it takes to generate new leads.
You'll be working a lot of evenings and weekends to accommodate your clients. If real estate is your passion, you'll have to be in it for the long-haul.
Starting an affiliate website is one of the best ways to earn a passive income. It is exactly what I did and I was able to quit my 9-to-5 and work for myself full-time.
Managing an affiliate website takes work but it isn't difficult to learn. I was able to build a successful affiliate website using this training program.