Bodybuilding is a sport that requires the utmost dedication. Bodybuilders are some of the most disciplined athletes as they dedicate themselves to a healthy lifestyle.
Many in this sport understand the discipline that is required to train, eat properly, supplement, and recover. Those that pursue bodybuilding are passionate about it, to say the least.
There is nothing better than making a living doing what you love. Many in the sport want to live that dream but often find themselves working 9-to-5 jobs to make ends meet.
The common misconception is that the only way to make a living with bodybuilding is by going pro—maybe even making it to the Mr. Olympia competition.
The good news is that there are a variety of ways to make a full-time income as a bodybuilder. I will cover some of these opportunities below.
Tired of online scams? Learn how I earn a consistent income online with affiliate marketing. Click here to learn how I did it.
You Don't Have To Get Your Pro Card To Make Money Bodybuilding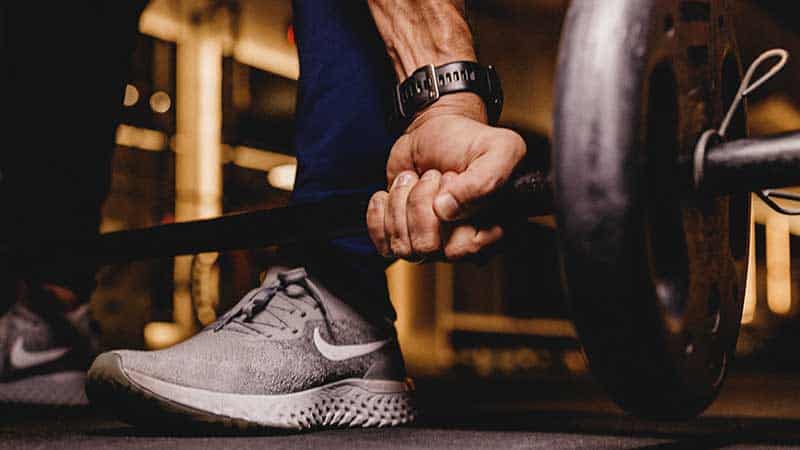 The most well-known bodybuilders that are already making a living from the sport have done so in a number of ways.
Some have actually won major competitions and received sponsorships. Others have become fitness models, gained sponsorships, and maybe even created their own nutritional supplements.
Those opportunities are not always options for everyone. However, there are many more ways to make money in the fitness industry doing what you love.
1. Create a Fitness Product
You have the knowledge and the know-how for building a great physique. You can take what you know and package it into a digital course that can be sold over and over.
Create an eBook detailing how to obtain peak physical condition. Share your daily routine, nutrition plan, and workouts. Create video tutorials on how to meal prep and do your workouts.
You can place your course on a platform like Teachable or Clickbank. Price your course for $100 or more and it can turn into a full-time income with continuous marketing.
2. Become a Health and Wellness Coach
If you have the desire to help people not only with their health and fitness but their overall well-being, becoming a health and wellness coach may be a great fit. Many athletes have gone this route and go on to write books and do public speaking.
3. Become an Online Personal Trainer
This has become quite a trend. Personal trainers can now coach clients online using email, personal video messages, and live video meetups. It's all about branding and putting yourself out there via social media.
4. Create a YouTube Fitness Channel
People use YouTube as a search engine. They search for videos to learn something new. When it comes to fitness, you can bet people are seeking to learn how to eat properly, lose weight, build muscle, and more.
If you have a smartphone and a microphone, you are already well on your way. The key is to create and upload videos on a regular basis. By doing so, you can build a following fairly quickly.
Many fitness channel owners are earning a full-time income from YouTube alone.
5. Start a Health and Fitness Podcast
All that you need is a good podcasting microphone, a computer, and podcasting software. You can interview other fitness professionals in the industry. Many podcasters build a large enough of a following that they begin having sponsors.
6. Create a Bodybuilding Blog
This is actually something you can (and should) do along with any other projects you may pursue. You have the knowledge to create new blog posts on a regular basis.
You can monetize your blog with sponsored ads or by promoting products through affiliate marketing. Apply to various bodybuilding affiliate programs and you can earn commissions for the products that you recommend.
Affiliate marketing is the promotion of another company's products and/or services in exchange for a commission when a sale is made.
For example, you could join Amazon's affiliate program (Amazon Associates) and link to various fitness products from your blog posts.
When your website visitors click on your affiliate links and buy those products, you earn a percentage of the sale. I learned how to become a successful affiliate marketer following this step-by-step program.
Build a Following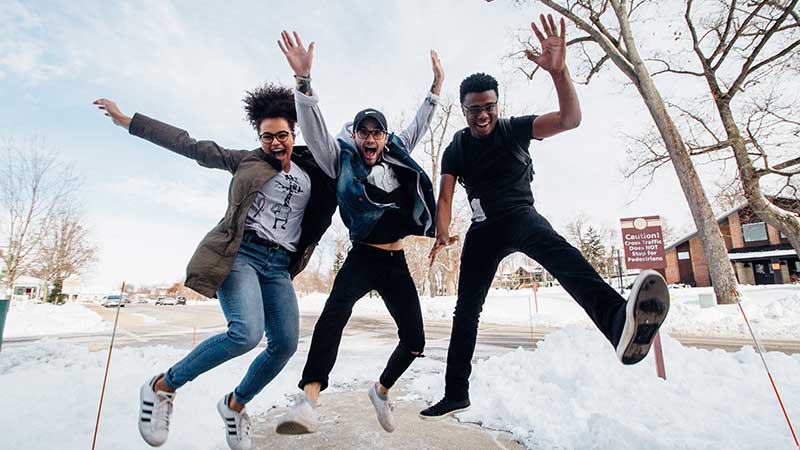 No matter which path you choose for making a living as a bodybuilder, it will all start by building a following.
Social media makes this easy to accomplish. Instagram and Facebook are probably the two main social media platforms to start with.
Put out great content and be active with your followers. Reply to your follower's comments. Follow them back and be genuine. Don't follow people and then unfollow them later.
You can do live videos on your Facebook page as well as Instagram. This gives your followers the opportunity to interact with you and ask questions.
Write for Fitness Magazines and Blogs
Another good way to get your name out there is by writing for fitness magazines and blogs. These content channels are always needing writers with a fresh perspective.
Great Examples of Fitness Professionals That Make a Living Doing What They Love
There are many examples of fitness professionals that have been able to earn a living doing what they love most.
One that comes to mind is Craig Ballantyne. I remember Craig from many years ago when I bought his fitness program called Turbulence Training.
Since then, he has created various fitness products, written best-selling books, and now coaches other business professionals on how to earn more and create more time in their lives.
Another example is Trent Shelton. Trent is a former NFL wide receiver and now motivates others to live their best lives.
He is a motivating life coach, public speaker, and best-selling author. Trent also has an inner circle membership (fee-based) in which he does monthly live videos for members.
As you can see, these two have utilized various methods to create full-time incomes from their passions.
My Closing Thoughts On How To Make Money Bodybuilding
If bodybuilding is your passion it is worth the effort to pursue making money doing what you love.
It is not an easy task and will take time to do. However, it can be well worth it so long as you do not give up.
I believe going the route of creating a YouTube channel and a blog would be the fastest way to reach your goal.
When I decided to pursue my own dream, I chose to create a niche blog. My dream was to become an affiliate marketer.
Affiliate marketing doesn't require you to have your own product. You have unlimited earning potential if you work hard.
I also like the fact that you don't have to deal with any customer service issues. It is one of the only online businesses in which you can make money while you sleep.
It is how I earn a consistent income online. I got my start by following this affiliate training course.