I wouldn't have thought that anyone could make money as a drone pilot until I attended a wedding at a nearby winery.
The couple hired a videographer and after the ceremony, he set up his drone and began recording footage of the winery from the sky.
Nowadays, there are more ways to make money as a drone pilot besides booking weddings. There are drone pilots earning in the 6-figures!
I'll share what I've learned below and also how you can cash in on the drone market without having to own one yourself.
A recent report shows that the drone market is expected to grow from $17.82 billion in 2017 to $48.88 billion by 2023.—Source: dartdrones.com
Ways To Make Money as a Drone Pilot
As I mentioned, I had no idea that there were so many ways to earn income as a drone pilot. The first time I saw someone use a drone professionally was at a wedding.
Below are several ways to get started earning income flying drones.
Real Estate Agents
Many real estate agents will hire drone pilots to take aerial footage of properties they have listed for sale.
The footage can give potential buyers a unique perspective of the property's amenities, roof, and surrounding neighborhood. Drone footage is excellent for very large properties.
The video footage is not limited to just the outdoors. Drones can also move from room to room giving the viewer the perspective of actually walking through the home.
Construction Projects
General contractors have been hiring drone pilots to capture video and images of construction projects.
It is important for contractors to document footage of their projects to provide project updates for stakeholders and clients.
Documenting projects with drones also helps in the event of dispute claims.
DroneBase
The DroneBase service is like Uber for drone pilots. You can sign up and find local projects in your area. The projects are referred to as missions.
You can sign up for a mission and upload your footage. DroneBase takes care of editing the footage and you get paid.
Like most other app-based freelance services, it is difficult to earn a full-time income with it. You have to account for the competition so doing jobs for a service such as this is likely good side income at best.
Drone Lessons
As a certified drone pilot, you can make money by offering lessons to teach people how to fly drones.
I read a cool story about a certified drone pilot named Elena Buenrostro who flew drones as a hobby which eventually turned into a passion.
She is the founder of Women Who Drone and now teaches drone flying lessons full time.
Drone Pilot Start-Up Costs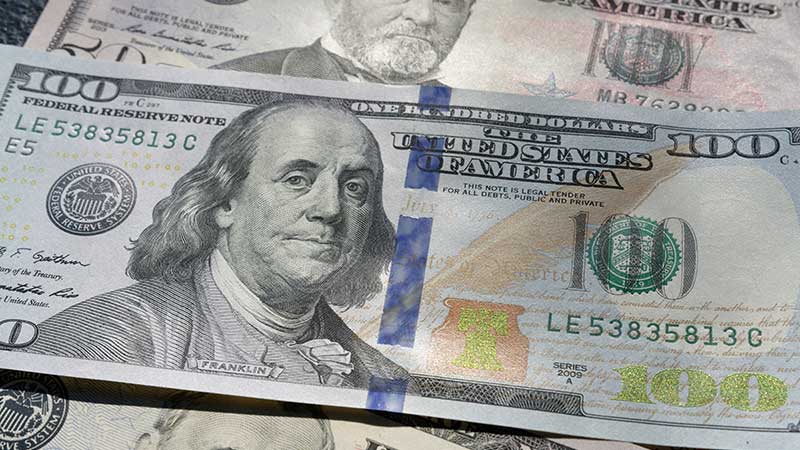 One thing that is certain is that start-up costs for a drone pilot business are not cheap. Buying a drone is just scratching the surface.
Before you get started, you must obtain your Part 107 Certification. Without a Part 107 Certification, you cannot legally fly a drone for business purposes.
Here are some start-up costs you may want to consider before starting your business. These are all estimates:
Part 107 Certification: $150
FAA test prep course: $299
Drone: $1000 and up
Laptop: $1200 and up
Drone accessories (memory cards, batteries, etc.): $150 and up
Drone liability insurance: $599 annually
Your expenses will vary and if you specialize and require drone mapping software, you can expect to pay an additional $900+ a year for the software alone.
Thermography certification costs $2,000 per level of certification. These costs add up quickly so it is important to know what type of drone piloting you want to do.
It's Not All Fun and Flying
Spending 20+ hours per week flying a drone and getting paid for it may sound like a fun business, but there is more to it depending on the project.
For example, if you are capturing footage and images for a construction project, you may also have to compile data into reports.
A Saturated Market
You can expect to have plenty of competition starting your own drone pilot business. The real estate market is supersaturated as it is the easiest type of footage to start off with.
If you want to make a healthy 5-figures or shoot for 6-figures, you'll need to specialize. The more you specialize, the more it will cost you to start.
Drone mapping software and thermography certification are costly. However, specialized software and certifications are what will set you apart and enable you to charge more for your services.
Make Money as a Drone Affiliate
If the start-up costs of being a drone pilot seem intimidating, there is a way to cash in on the drone market.
You can become an affiliate marketer of drone products. That is exactly what I do for a living but of various products. Products that I enjoy promoting.
First, I'll explain what affiliate marketing is:
Affiliate marketing is the promotion of another company's products and/or services in exchange for a commission when a sale is made.
Why Affiliate Marketing?
There are many advantages to affiliate marketing that you can't get with most businesses. Here are some of my favorites:
You don't need your own product
There is no shipping & handling
You don't deal with customer service
Work from anywhere with an internet connection
Unlimited earning potential
Lifestyle freedom
Hundreds of thousands of affiliate programs to join
Low start-up cost (start for less than $20 in most cases)
All that you need to get started with affiliate marketing is your own self-hosted WordPress website. This requires getting your own domain name and web hosting account.
Essentially, you want to create a blog pertaining to the topic of drones. If you have a strong interest in drones, it will be easy for you to create blog content on a regular basis.
Your next step is to join a drone affiliate program. Here are a few to consider:
It is free to join affiliate programs. When you sign up, you will get special tracking links called affiliate links.
You can link your affiliate links within your blog content. When visitors click on your affiliate links and make a purchase from the merchant's website, you earn a commission.
The Affiliate Marketing Lifestyle
As your website picks up in traffic and sales, you can eventually develop your blog into a full-time income. It won't happen overnight, but it is possible.
I was able to do it after a job layoff. I was let go from a web design position when the company I worked for laid off the entire web team.
I had to take on a physically demanding retail job to make ends meet. I worked on my blog in every free moment that I had.
Eventually, it began to earn more than I was making at my job. Affiliate marketing enables you to have time freedom.
The type of time freedom that you don't get with a 9-to-5 job. Your blog can earn income while you sleep, while you are out shopping, or spending time with your loved ones.
It is a great feeling to wake up to affiliate commissions like this: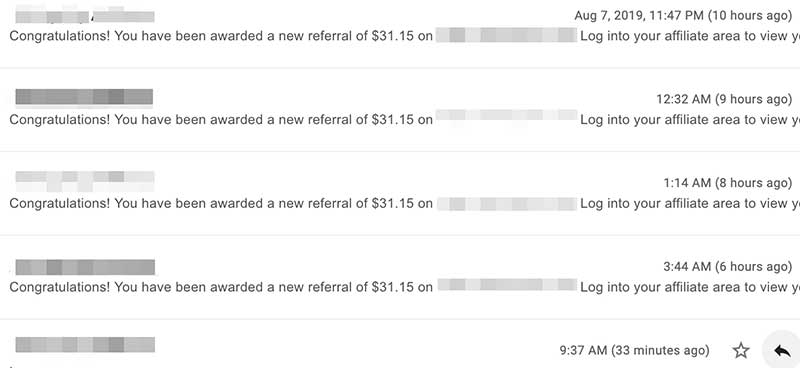 Getting to the point where I am now didn't happen quickly. It required my hard work and dedication. It was made easier by following this affiliate marketing training program.
My Closing Thoughts On Can You Make Money as a Drone Pilot
In order to make money as a drone pilot, you will have to assess how much your start-up costs will be and if you want to specialize.
There is good money to be made as a drone pilot. However, it will require you to stand out among your competitors.
In order to do that you may need to obtain specific certifications and invest in specific drone software.
If you want to make money in the drone market without being a pilot, you can do so by creating an affiliate marketing website.
Affiliate marketing is one of the best ways to create passive income online. You can literally make money while you sleep.
It requires your consistent effort but it is much easier using the same affiliate marketing blueprint I did.