The luxury vacation home market is extremely popular and as an affiliate, you have the ability to cash in on this niche. In order to make a lucrative income from the luxury vacation rental niche, you'll need to be a part of a luxury homes affiliate program.
If you take a look at Google Trends for the luxury vacation home search term, you can see that it peaks at certain times of the year:
However, there is interest throughout the entire year. That means you have the possibility to make commissions if you are targeting the right audience and getting a steady flow of traffic.
Affiliate marketing is a great way to make money in the real estate industry without being a real estate agent, broker, homeowner, etc. If you can create content related to the niche and direct traffic to your affiliate link, you can make commissions.
In this post, I'm going to share some luxury homes affiliate programs that you can apply to. I'll also share some strategies for generating free traffic, getting leads, and making sales.
How I Make $1K – $2K Commissions Using a Simple 2-Step Process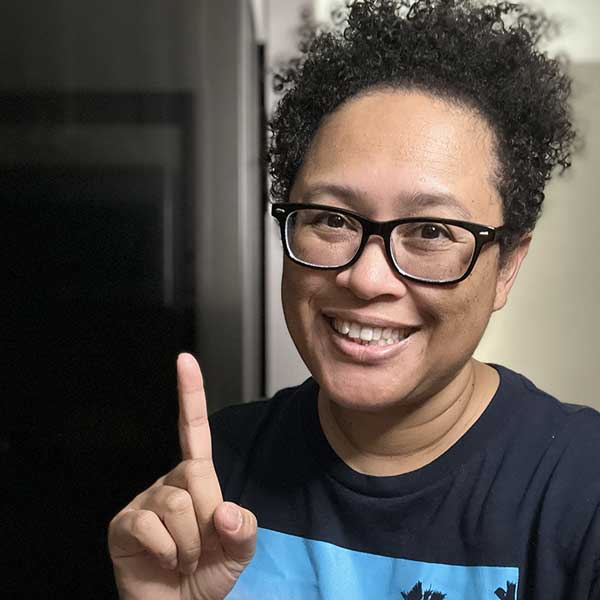 How's it going? I'm Eartha, the author of this blog and an affiliate marketer. I created this blog to share cool affiliate programs as well as how to help increase your affiliate income.
One of the ways I have been able to scale up my income is by recommending high-ticket affiliate products. These products often have a commission of $1K or more.
You can learn exactly how I am able to earn $1K – $2K commissions using a simple 2-page website below:
Understanding Luxury Homes
First things first as an affiliate, it's important to understand the products that you are recommending. There are plenty of vacation homes on the market to rent but luxury homes stand out.
Many luxury vacation homes have amenities that the average vacation home does not. For example, some of the popular amenities in luxury rentals include private pools, hot tubs, gourmet kitchens, home theaters, game rooms, home gyms, and more.
Take the Luxury Escapes affiliate program for example. When you become an affiliate of Luxury Escapes, you can recommend any of the luxury homes on their website that are in unique locations and offer modern amenities.
The target audience for these luxury homes is not just wealthy people. Groups of people often rent these homes for family reunions, group vacations, weddings, and other events.
Therefore, you can recommend luxury vacation homes to almost anyone. You never know why people may want to rent one of these homes. If you catch them at the right moment in their decision-making process, you can make some lucrative commissions.
Consider a Luxury Homes Affiliate Program Below
Here are some good affiliate programs to consider joining in order to make commissions in the luxury vacation rental niche.
Wander
Time and Place
Top Villas
Wander
You'll find a variety of luxury vacation rentals on Wander in various locations. These homes are large, modern, and offer some of the best amenities. The Wander affiliate program offers a 4% commission rate and is managed through Impact. Another plus about this affiliate program is that they offer photos and videos that you can use within your content to help promote their homes.
---
Time and Place
This website offers a selection of curated luxury villas located around the world. According to the affiliate sign-up page, they give credit to top travel influencers for help with becoming a leading rental agency. The affiliate program offers a 3% commission rate. If you want to apply, you'll have to send an email to inquire about joining the affiliate program.
---
Top Villas
Visitors to Top Villas will be able to rent luxury villas located all over the world. They have villas available for rent in Greece, Mexico, St. Barts, Jamaica, and many more locations. The Top Villas affiliate program offers a 3% commission rate and is managed by the Awin affiliate network.
---
The Power of Affiliate Marketing for Luxury Home Owners
If there is one thing luxury homeowners want for their vacation rentals, it is to have them booked as much as possible.
Affiliate marketing is a powerful way to keep these homes booked. That's because affiliates who can drive traffic will do so to the right audience
The affiliates' goal is to make commissions so it is in their best interest to attract the right people who are likely to rent luxury homes.
With a steady stream of targeted leads, affiliates have the potential to earn a steady income online.
How to Join These Affiliate Programs
Joining any of the affiliate programs above is simply a matter of clicking on the affiliate program pages and then clicking on the sign-up buttons or links.
You'll have to fill out an application and most affiliate program forms will ask for your website and possibly how you plan to promote the company's products.
Here's a tip for applying:
If you want to increase your chances of being approved the first time that you apply, then be sure to have a web presence set up already.
Your web presence could be a social media account like Instagram or a niche website related to the travel niche.
Personally, I would lean more toward creating a niche website. I use a self-hosted WordPress website when creating a niche website.
All that means is that you register a domain name and buy web hosting. You then install WordPress and connect it to your domain.
Don't worry, most web hosting services will do that for you for free. Once your website is up, create (or outsource) 5 to 10 blog posts about travel.
The purpose of doing this is so that when you submit your website on your affiliate application, it will demonstrate that you are serious about content creation.
Content creation on a regular basis is what will attract the target audience who is likely to book luxury vacation homes.
Strategies for Success with a Luxury Homes Affiliate Program
The goal is to motivate your visitors to click on your affiliate link to get more information and hopefully book a vacation rental.
I recommend focusing on one traffic strategy, becoming good at it, and then moving on to learning another traffic strategy.
Remember:
Traffic + Offer = Sales
Therefore, you must become well-versed in generating traffic. The good news is that traffic is everywhere.
Social Media and Short-Form Content
One of the fastest ways to start generating traffic is by creating short-form content on social media.
Platforms like Instagram, TikTok, and YouTube are great for posting short 30-second to 1-minute videos.
These short videos need to grab a user's attention long enough for them to follow your call-to-action which could be reading your caption, clicking on your profile link, or sending a DM.
I'll talk about content ideas below. In the meantime, if you want to get views quickly, short-form content can get the job done even with brand-new accounts.
Create a Blog in the Travel Niche
I'm all for free targeted traffic and one of the best ways to get it is with a blog. Unfortunately, starting a blog is often an unpopular option for beginner affiliate marketers because they do not want to take the time to create blog posts.
I began my affiliate journey by creating blogs and thankfully, I stuck with it and now I get a good flow of free traffic.
No matter the types of methods used to generate traffic, I think a blog should be a part of any affiliate marketer's marketing strategy.
Content Ideas for the Luxury Homes Niche
You don't necessarily have to book luxury homes in order to promote them. First, you'll need to understand your audience. Why would they book a luxury home? Here are some reasons:
Privacy and exclusivity
High-end amenities such as private pools, hot tubs, game rooms, home theaters, and more.
Unique locations
Flexibility and freedom in comparison to a hotel stay
Personalized services such as private chefs, housekeeping, concierge
Space – many luxury homes are large enough for groups or large families
Create content around these reasons as well as other research you may do. There are tons of travel keywords that you can create content around.
Open up Google's keyword planner and start typing in travel-related keywords for more ideas.
You can be as creative as you want when you create your content for short-form videos or blog posts.
Provide value and you will attract your target audience.
How I Make High-Ticket Affiliate Commissions
Luxury affiliate programs are a great way to make a lucrative income online and so is promoting high-ticket affiliate products that have 40% – 50% commission rates.
My favorite types of products to recommend are digital products, primarily online education products.
I've promoted all types of products but most of them have been low-ticket. I'd make around $45 per sale on most products which isn't bad but makes it difficult to scale up your income.
Since shifting my focus to high-ticket affiliate offers, I am able to earn commissions of $1,000 per every sale that I refer.
Here is a screen capture of a $1,000 commission I made from one of the affiliate programs I am a part of:

It takes the same amount of effort to promote a high-ticket affiliate product as it does a low-ticket one.
The best part is, my online business is automated. I use a sales funnel to do all of the selling and converting for me.
My only job is to send traffic to my funnel. If you're ready to level up your affiliate income, follow the same training I followed to learn how to make high-ticket commissions.
Conclusion
People are in search of luxury vacation rentals all of the time for various reasons. As an affiliate, you can cash in on this market by applying to a luxury homes affiliate program.
I hope the ones listed on this page will be a great starting point for you. The luxury niche in general can be very lucrative.
Choose a traffic resource to master and direct people to the product you are promoting.
I wish you all the best in your online journey and if you want to learn how I am able to make $1K – $2K commissions, then click the button below: