Luxury consignment and resale are in high demand. For people that are into designer brands, it is a no-brainer to save money by buying pre-owned luxury items. As an affiliate marketer, you are able to earn from these products as well. The Luxury Garage Sale affiliate program is one such affiliate program that is worth looking into.
The fashion niche is a popular and evergreen niche that works well with luxury affiliate programs like Luxury Garage Sale. These retail sites offer brands such as Louis Vuitton, Gucci, Hermes, and many more.
You're able to promote handbags, clothing, jewelry, watches, and accessories and earn a nice commission for every sale that you refer. In this post, I will dive deeper into the Luxury Garage Sale affiliate program as well as some strategies to help you earn commissions.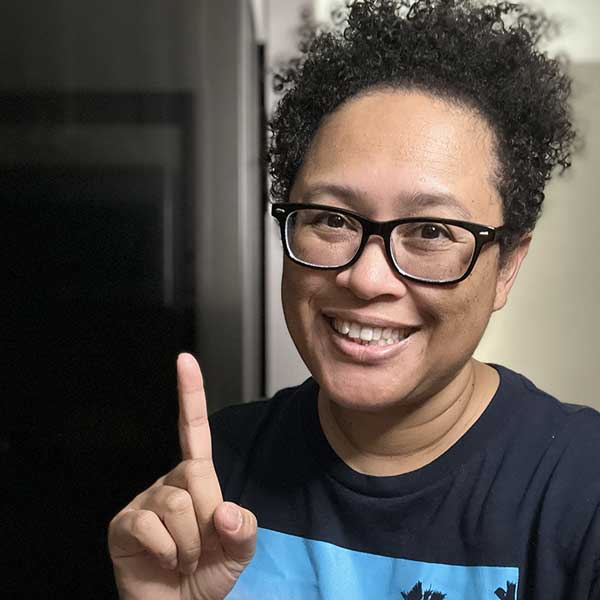 How I Make $1,000 Commissions Using a Simple 2-Step Process
Hi! I'm Eartha, the author of this blog and an affiliate marketer. I like seeking out various affiliate programs and sharing them here.
I also like sharing tips for helping to increase affiliate income. One of the ways I have been able to boost my affiliate income is with high-ticket affiliate marketing.
That means I promote affiliate products that have a high-ticket price and offer high commissions.
Click here to learn how I went from zero to making $1K – $2K commissions using a simple 2-step process
Understanding Luxury Garage Sale
The Luxury Garage Sale website is a premier marketplace to buy and sell authentic pre-owned luxury brands. Every product they carry is guaranteed authentic. Items are put through a rigorous inspection process.
They carry designer brands such as Chanel, Louis Vuitton, Gucci, Hermes (learn more about the Hermes affiliate program), and Christian Louboutin.
Pre-owned designer brands are extremely popular. For one, many items are collector items for fashion enthusiasts. Another reason is that many fashion enthusiasts cannot afford to buy these items at retail prices.
Why not get a discount while staying fashionable?
Joining the Luxury Garage Sale Affiliate Program
When you become an affiliate of Luxury Garage Sale, you are able to earn a 5% commission rate (3% on items over $5K) on all sales that you refer. They offer over 14,000 products in their feed as well as regular product updates. You also get access to banners, assets, and other content as needed.
The Luxury Garage Sale affiliate program is managed by Impact.
Commission: 5% on sales (3% for anything over 5K)
Cookie Length: 30 days
What is Impact?
In order to apply to the Luxury Garage Sale affiliate program, you'll need to first sign up with Impact. Impact is an affiliate network that manages the affiliate programs of several companies.
Signing up is easy and when you do, you can do a search for Luxury Garage Sale. I'm an affiliate of a few other companies within Impact.

Getting Approved for the Affiliate Program
Before you apply to the Luxury Garage Sale affiliate program, you may want to have a niche website or social media following to help improve your chances of getting approved.
I often recommend creating a niche website related to the niche of the company you are going to be an affiliate of.
In this case, you could create a niche website related to fashion. Then create content (blog posts) that address various topics. Write up at least 5 – 10 posts before submitting your website on the affiliate application.
Your website or social media account can serve as proof that you know how to generate targeted traffic.
Keep in mind that it is rare for an affiliate program not to ask for a URL so it is better to just start a niche website than not so that you can be easily approved.
Strategies for Successful Promotion
There are so many ways to approach affiliate marketing. In the case of promoting luxury brands, I'd likely use both social media and a niche website.
Either way, both options will require content creation on a regular basis. When it comes to social media, I'd use Instagram and possibly TikTok.
The key is to be informative and provide value versus constant promotion. Consider your target audience and what their interests are.
Many of the designer brands sold on Luxury Garage Sale are going to be related to the fashion niche.
Take a look at what some of the popular fashion accounts on Instagram and TikTok are doing. Do something similar or use their content as inspiration for your own.
Short-form content works well (think Instagram reels.)
If you're going to create a niche website, then you'll want to focus your efforts on SEO (search engine optimization.)
That means doing keyword research and writing blog posts that target the keyword phrase you've chosen.
Cross Promotion of Other Luxury Items
The nice thing about the fashion niche is that you can cross-promote other luxury items like watches and jewelry. There are many other affiliate programs to consider such as high-end watches like the Breitling affiliate program or the Rolex affiliate program.
In some cases, you can even cross-promote luxury travel and apply to a luxury homes affiliate program. There are various luxury items that you can promote and help add to your affiliate income.
How I Make High-Ticket Commissions ($1000 Per Sale)
Promoting designer brands can lead to earning some lucrative commissions. However, you have to focus on making several sales per month to create a steady income online.
With high-ticket affiliate marketing, I only need to make a few sales per month versus hundreds to make a good income online.
For example, if my goal is to make $5K per month online, I'd need to only make 5 sales of a product that offers a $1K commission.
Compare that to products in which you only make a 5% commission or less. You would need to make several sales per month to reach $5K.
Below are some screen captures of high-ticket commissions I've made: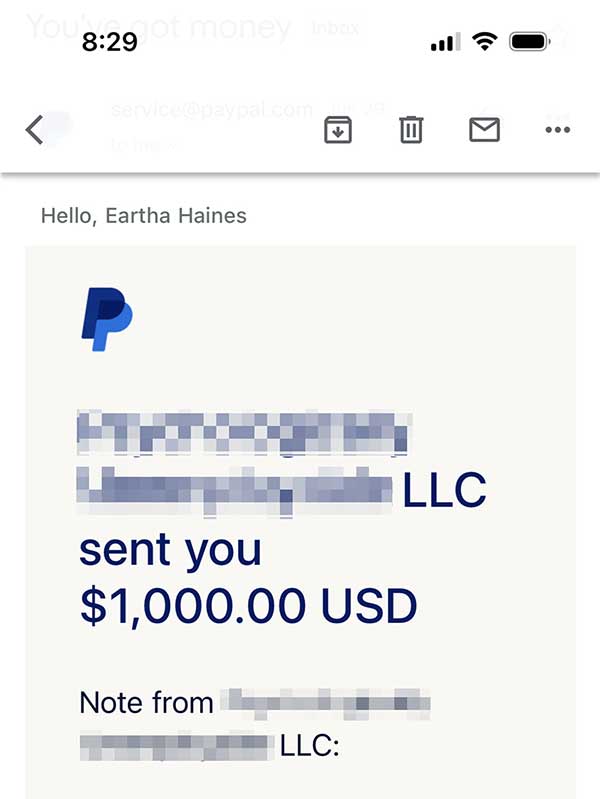 The way I am able to make $1K commissions is by promoting an affiliate product that has an affiliate program where the minimum commission is $1,000 per sale.
With high-ticket affiliate marketing, you're able to scale up your affiliate income much faster.
I learned how to create an automated online business and make $1K commissions by following this online course.
Conclusion
The Luxury Garage Sale affiliate program is a great option for anyone in the fashion niche. If you like designer brands and want to make some good commissions, it is worth applying to.
High-ticket affiliate marketing is a great alternative to promoting high-end designer brands. You can earn significantly more from one sale of a high-ticket product versus one sale of a designer handbag.
In many cases, a high-ticket offer can be a digital offer as well and that makes it even easier.
If you're ready to level up your income, consider high-ticket affiliate marketing. It is easy to learn and it is one of the fastest ways to increase your monthly commissions.