The fashion niche is quite a lucrative niche to be in as an affiliate marketer, and when you want to make big commissions, luxury fashion affiliate programs are a great option.
That's because luxury fashion websites carry designer brands such as Alexander McQueen, Dolce & Gabbana, Christian Louboutin, Gucci, and more. When you become an affiliate of some of these websites, you have the opportunity to promote these designer brands.
Fashion lovers know high-end brands and will shop for them often. If you target the right audience and direct them to these luxury fashion websites using your affiliate link, you may make some great commissions.
Below, I will share some great options to get started with. All of these websites carry luxury brands and offer good commission rates.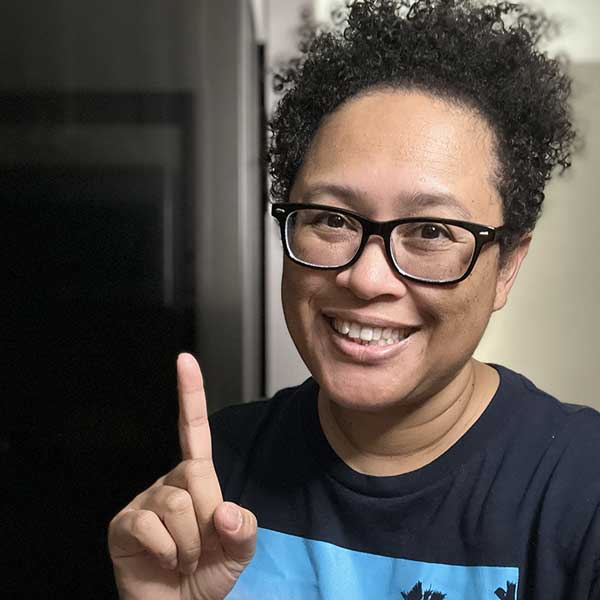 How I Make $1,000 Commissions Using a Simple 2-Step Process
Hi! I'm Eartha, the author of this blog and an affiliate marketer. I enjoy sharing different affiliate programs as well as ways to boost affiliate income.
One of the ways I've been able to increase my affiliate commissions is by promoting high-ticket affiliate products.
Click here to learn how I went from zero to making $1K – $2K affiliate commissions using a 2-page website.
Bloggers and the Luxury Fashion Industry
If you have a fashion blog or are ready to start one, then the luxury fashion affiliate programs on this page are ideal to join.
Many fashion bloggers receive a good amount of traffic due to the content that they are creating. You can write about a specific item, brand, designer, and more.
Over time, your content may begin to rank well in the search results. When this happens, your blog has the ability to earn income.
When you direct your readers to products that they may be interested in using your affiliate links, you can earn a commission from every sale that you refer.
In my opinion, blogging will always be a great source of traffic for affiliate marketers.
Why Choose Luxury Fashion Affiliate Programs?
One of the main reasons for choosing luxury fashion affiliate programs if you're in the fashion niche is for the commission rates and earning potential.
Those who are into fashion love designer brands so you have a great audience that you can promote to. Designer brands are associated with prestige and exclusivity.
When you are a part of any of the fashion affiliate programs that have designer brands, you can recommend unique products as well as limited editions that they may carry on their websites.
How to Get Started with Luxury Fashion Affiliate Programs
You can begin by applying to any of the options on this page or you can research the other options that are available online.
When you apply to any of the luxury fashion affiliate programs, it's a good idea to understand the program requirements.
One thing to keep in mind is that most affiliate programs will ask for a website. Therefore, if you do not have a web presence or social media presence related to the fashion niche, you may not be approved on your first try.
You can give yourself the best chance by creating a web presence or social media presence before applying.
Creating a niche website in the fashion niche is a good way to do this. All that you need is a domain name, web hosting, and WordPress which you can get from almost any web hosting provider.
When you have your website up, create 5 to 10 blog posts in the fashion niche. After those are posted, you can then use your website when applying to any of the fashion affiliate programs.
The same applies to social media. Create your account and then post content related to the fashion niche.
Sometimes you are able to use your social media link when applying. As long as you can demonstrate proof that you are serious about creating content and attracting a target audience, your chances of being approved go up.
Another thing to consider is developing a unique angle to make your website or social media account stand out from the crowd.
For example, rather than creating a general fashion niche website, you can focus on a specific fashion niche such as:
fashion for women over 40
men's fashion tips
unique designer brand items
seasonal fashion
fashion for plus-size women
fashion for athletic body type
fashion for big and tall guys
Top Luxury Fashion Affiliate Programs to Consider
The following fashion websites offer new and pre-owned designer brands for sale. Many of them offer between 5% and 8% commissions.
NET-A-PORTER
Mytheresa
Farfetch
FWRD
NET-A-PORTER
This online retailer carries a variety of designer clothing, bags, shoes, jewelry & watches, accessories, and more. The NET-A-PORTER affiliate program offers a 6% commission. In order to apply, you'll have to send an email with your name, email address, country, website name, and URL.
---
Mytheresa
You can find many designer brands on the Mytheresa website including Alexander McQueen, Burberry, Valentino, Balenciaga, and more. They carry clothing, shoes, bags, accessories, and jewelry. The Mytheresa affiliate program offers an 8% commission and is managed by both CJ Affiliate and Awin.
---
Farfetch
This is another good website that carries a ton of designer brands such as Prada, Versace, Gucci, and more. They sell designer clothing, shoes, bags, accessories, jewelry, home goods, and more. The Farfetch affiliate program doesn't have its commission rate displayed. You'll have to send an email to apply to the affiliate program.
Commission: not disclosed
---
FWRD
You can promote various designer brands on the FWRD website including Givenchy, Chloe, Saint Laurent, and more. They carry clothing, dresses, shoes, bags, and accessories. The FWRD affiliate program offers a 6% commission rate and is managed through CJ Affiliate.
Strategies for Success with Luxury Fashion Affiliate Programs
No matter your traffic source, you will need to create content to attract a fashion-savvy audience. Depending on your niche, you can offer up tips, put outfits together, or share your opinion on different items.
This type of content is great for a fashion blog. If you plan on leveraging social media, you can create short-form content (30-second to 1-minute videos) that highlights a particular item, trend, designer, etc.
Always offer some type of call-to-action to direct your visitors back to your affiliate link. A call-to-action can be verbal, text, or a button.
The purpose of a call-to-action is to tell your visitors what to do next like, "click the link below" or "visit the link in my profile."
Promoting Related Luxury Products and Services
Another way to help boost your affiliate income in the fashion niche is to recommend other luxury-related items.
There are some really popular fashion affiliate programs such as the SHEIN affiliate program where you can earn even more commissions with or high-end designers like the Gucci affiliate program.
You can also recommend luxury travel accommodations by applying to Luxury Escapes affiliate program or various luxury homes affiliate programs.
Stay Consistent
Regardless of what method you choose to recommend fashion or luxury affiliate products, success will be challenging without consistency.
You'll need to create content on a regular basis in order to keep a steady flow of targeted traffic flowing to your website or social media profile.
I wouldn't have had my own first affiliate marketing success without being consistent.
How I Make Affiliate Commissions
I've been doing affiliate marketing for a while and a majority of that time has been spent promoting low-ticket affiliate products.
Usually, my commissions were around $45 per sale. While low-ticket commissions are great, it can be difficult to scale up your affiliate income.
Since learning about high-ticket affiliate marketing, I have wanted to learn the best way to promote high-ticket products.
I followed the training found here and after applying what I learned, I was able to make my first $1K high-ticket affiliate commission.
Below is a screen capture of one such commission:

High-ticket affiliate marketing is the promotion of high-ticket affiliate products that offer commissions of $500 and up.
These products can be both physical and digital. Some of my favorite products to recommend are digital products such as software or online courses.
If you're ready to learn how to level up your own affiliate income, click the button below or check out the Zach Crawford $7 course (while it's still price low):
Conclusion
There are many types of fashion affiliate programs that you can apply to but luxury fashion affiliate programs are great if you want to focus on recommending designer brands.
Your affiliate commissions will likely be much higher with luxury brands versus other general fashion brands.
I've promoted all types of products as an affiliate marketer and while the fashion niche is a very good niche to choose, I've made large commissions with high-ticket affiliate marketing.
If you're ready to level up your affiliate income, then click here to learn how I went from zero to earning $1K – $2K commissions.