One of the most lucrative evergreen niches for affiliate marketing is the travel niche. Travel affiliate programs are always sought after by affiliates and you may be interested in the popular Luxury Escapes affiliate program.
Luxury Escapes is an online travel website that offers luxury accommodations in some of the world's best destinations. Their team of experts hand-pick the best hotels, resorts, tours, and cruises.
The website is well-known with over 7 million members worldwide. Members get exclusive offers and great prices. If you are passionate about the travel niche, the Luxury Escapes affiliate program may be what you're looking for.
When you join the Luxury Escapes affiliate program, you are able to share travel deals with your audience and receive commissions from bookings.
How I Make $1,000 Commissions Using a Simple 2-Page Website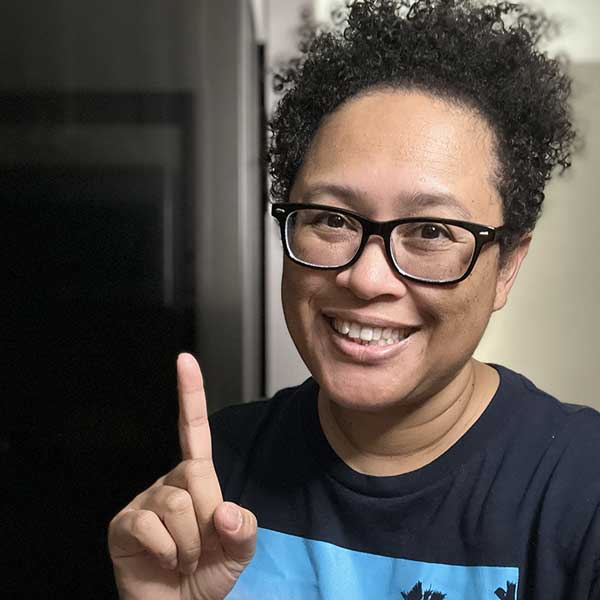 Hi! I'm Eartha, the author of this blog and an affiliate marketer. The purpose of this website is to share different affiliate programs that I find as well as ways to help increase affiliate income.
One of the ways I have been able to scale up my affiliate income is by promoting high-ticket affiliate offers. These offers sometimes have a minimum commission of $1K or more.
Learn how I am able to earn $1K – $2K commissions using a simple 2-page website:
What is Luxury Escapes?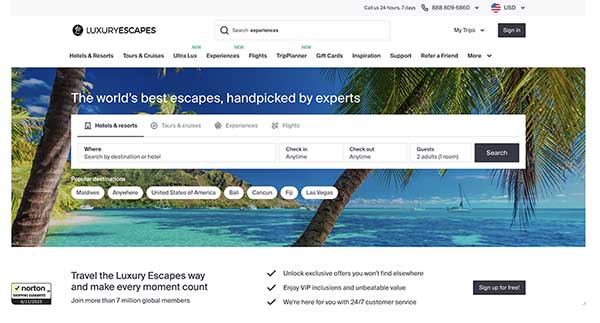 People that love to travel will find great benefits with Luxury Escapes. It is an online travel booking website that offers excellent deals for luxury accommodations available worldwide.
Unlike typical travel booking websites, the team at Luxury Escapes travels the world and seeks out the best hotels, resorts, tours, and cruises. They then negotiate directly with property owners to secure the best rates with the best inclusions.
Members of the website are able to get price matching if they find better prices for the same travel deal as well as access to exclusive offers. There is also 24/7 customer service.
The company was founded in Melbourne, Australia by award-winning entrepreneur Adam Schwab in 2013. Luxury Escapes is one of the leaders in exclusive handpicked inclusions.
Offices for the company are located worldwide in locations such as Australia, India, New Zealand, the US, and the UK.
Understanding the Luxury Escapes Affiliate Program
Affiliate programs are put in place by some companies in order to leverage the marketing efforts of affiliates. It's a low-cost way for companies to get advertising and a way for affiliates to make income online.
The Luxury Escapes affiliate program is managed through the Partnerize affiliate network. You can apply to the affiliate program on the website's affiliate program page:
The application asks for all of the basic information as well as what your website is and the niche it is in.
This is where a lot of new affiliates get tripped up as they do not have an online presence. Without an online presence, it is highly possible that your application is rejected by various travel affiliate programs.
How to Help Increase Your Chances of Getting Approved
One of the ways to help get approved on your first try is to create an online presence. This is possible using a simple niche blog or social media account.
If you go the niche blog route, create a blog that is related to the travel niche. When you decide on the niche that you want, you can buy a domain name and get web hosting.
I use WordPress for all of my niche blogs and most web hosting companies will install WordPress for you for free.
Next, you'll want to write (or outsource the writing) 5 – 10 high-quality blog posts. Don't post them all at the same time.
After you have some content up on your niche blog, you can use that when submitting your affiliate program applications.
This is not a guarantee that you'll get approved, but it can definitely help increase the chances that you do get approved.
The other option is to create a social media presence on popular platforms like Instagram and TikTok. A YouTube channel can work well too.
The same concept applies. Create some content on whatever social media account that you choose and then submit that URL on your application.
Some affiliate programs may not accept social media links but it's an option if you don't want to create a niche blog.
Why Create a Web Presence First?
You will hardly come across an affiliate program that doesn't ask for your website or social media links.
Having a web presence is proof that you are serious about creating content to attract targeted leads.
When you can demonstrate that you are able to generate traffic, the likelihood of you getting approved increases.
After all, no company wants affiliates that are only going to spam their affiliate links all over the place.
That wouldn't be a good idea anyway. It's the fastest way to get banned on different platforms.
Features and Benefits of the Luxury Escapes Affiliate Program
One of the big benefits of this affiliate program is that they have an actual affiliate team that you can reach out to. This is key because you can always ask about other ways some of their successful affiliates are making commissions.
Other benefits include:
Collaboration on bespoke campaigns
International program (affiliates from around the world)
Exclusive offers
Competitive commission rates
Strategies for Success as a Luxury Escapes Affiliate
Content creation is a great strategy for promoting Luxury Escapes. You can create content for a website or you can create content for social media.
If you're really ambitious you can do both! Blogs and social media both attract free targeted traffic.
The key is to create compelling content that motivates your followers to take action and click on your affiliate link.
You can do some keyword research to help you generate ideas for your content. There are tons of travel keyword phrases that you can target.
People are always searching for travel deals or information about the place they are traveling to.
If you are a traveler yourself, you can document your own trips and then recommend Luxury Escapes in the process.
You don't even have to travel to make money in this niche. As long as you can curate helpful information that attracts your target audience, you are able to generate traffic.
Attract a Target Audience with Instagram
Instagram is an excellent platform for the travel niche. You can share videos of different places and post helpful travel tips. Short-form content is ideal for Instagram.
Create 30-second to 1-minute videos that share travel tips and post them as Instagram reels. It's a great way to get views and traffic quickly.
The same goes for TikTok, Facebook reels, and YouTube shorts. You can post the same video across all of the different social media platforms and expand your reach.
Using a Niche Blog to Generate Traffic
Many people don't like to create content for blogs and they leave a lot of traffic (and money) on the table. Blogs are slow in terms of getting immediate traffic.
However, over time, when a blog begins to get indexed and posts are ranking in the search engines, that traffic can come in for years.
Blogging requires consistent effort. When you're starting out, you may want to create new blog posts often.
Keyword research will help you come up with ideas. Keyword phrases in the travel niche are plentiful.
Create a new post a minimum of once per week. If you can do more, that is great. Creating content for a blog takes time (especially when you are creating a high-quality post.)
How I Make $1K Commissions Online
The great thing about affiliate marketing is that there are a variety of niches and affiliate offers that you can choose from.
I've promoted both physical products and digital products. Most of the affiliate products I've promoted were low-ticket. Meaning, I usually made commissions of around $45 per sale.
Those commissions can add up in the span of a month but it is difficult to scale up your income with low-ticket offers.
It wasn't until I began promoting high-ticket offers that I began to earn much more as an affiliate marketer.
Below is a screen capture of a $1,000 commission I earned from one of the affiliate programs that I'm a part of:

Making a minimum $1K commission lets you scale up faster than making $25 – $25 commissions.
Here is how I was able to do that:
Find a high-ticket affiliate offer (one that you have used and are familiar with to make it easier to recommend)
Set up a 2-page sales funnel
Send traffic to my funnel using short-form content
Build my email list
The key is to find a good high-ticket offer as well as learn some other skills to help you grow your business faster.
I got help in the form of an online course that helped me progress much faster than if I tried to learn things on my own. You can learn how I did it here:
Conclusion
The travel niche is an evergreen and lucrative niche to choose as an affiliate marketer. The affiliate programs in this niche are plentiful.
You need only focus on one or two to make commissions. The Luxury Escapes affiliate program is a good one to start with.
The company has been around for quite some time and they are active with maintaining their affiliate program.
I wish you all the best in earning in the travel niche.
Click here if you are ready to level up your affiliate income with high-ticket affiliate marketing.