Starting a local blog of your own is an awesome way to create a steady income online. Local information is searched for all of the time and depending on where you live, your blog could lead to tons of web traffic. It all begins with local blog ideas so that you never have to worry about running out of content ideas.
I recently started a local blog of my own as well as a YouTube channel. By doing so, my spouse and I have to generate new local blog ideas all of the time. It is actually fun coming up with content ideas.
Managing a blog should be fun, especially when it is in a niche that you have a genuine interest in. Let's explore some ideas to help inspire you to create new content for your blog.
Local Blog Ideas for Content Creation
The great thing about a local blog is that you are in the know about the area because you live there. That makes you an expert to those new to the area or even to locals who want to learn more about their own city.
Even if you don't know a lot about where you live, you have easy access to the information that people search for. Simply providing helpful information on a regular basis can quickly make your blog the go-to website for your area.
Local events
Tourist attractions
Food
Entertainment
Relocating to the area
Ways to save money (rent, food, fun, etc.)
Daily living in the area
Local Events
People are always looking for things to do. Whether they are only visiting the area for a short time or are locals seeking out fun things to do, local events are a hot topic.
You can easily find these local events by searching on local websites or picking up any free local magazines.
Many cities publish free magazines with upcoming events. Use this free information to your advantage.
Tourist Attractions
If you live in an area that receives a lot of tourists, you're in luck. Chances are that there are many tourist attractions that you can focus on.
Tourist attractions can be almost anything such as popular restaurants, museums, shopping malls, farmers' markets, beaches, and more.
Write about these places and gain targeted traffic to your website. For example, "The Top 5 Farmers' Markets in [Your City]."
Food
This is a really popular topic. Everyone loves good food! You can get plenty of content by eating at the different restaurants in your area. Utilize Yelp for the top-rated restaurants in your area.
Each time you try a place, you can write a review on your website. I've received traffic by writing about restaurants in my area. People search for places to eat all of the time.
Entertainment
One of the things people search for besides food is entertainment. Let's say you live in Las Vegas. You could write up some helpful content about the various types of entertainment that is available such as shows, nightclubs, live music, etc.
Visitors to your area are always going to want to know about the things to do while they are there. Provide them with that information and you could end up with more traffic to your website.
Relocating to the Area
Another thing that many people search for is how to relocate to the area. It is easy to write up blog posts about apartment hunting or house hunting.
Write about the cost of living, traffic, job market, schools, and other important things that people want to know before moving.
Ways to Save Money
Some areas are more expensive than others. For example, the food costs are higher in Hawaii. If you lived in Hawaii, you could write about ways to buy food on a budget that won't be expensive.
There are other areas to talk about when it comes to saving money such as food, commuting, traveling to and from, and so on. You can get creative on this topic as well.
Daily Living in the Area
Sharing your daily living advice can help many people including locals and those looking to move to the area. I'm sure you know the best places to shop, the best places to live, and so on.
Keyword Research for Unlimited Content Ideas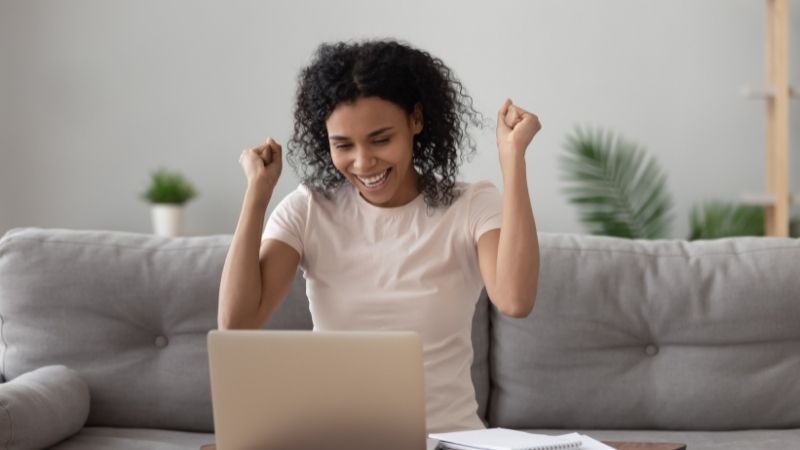 The best way to gather topic ideas for your local niche website is by doing keyword research on the various topics above.
You can use both free and paid keyword tools. My favorite options include Google's Keyword Planner and Keywordtool.io.
The easiest thing to do is to research until you come up with at least 30-days of blog post ideas. That way you can have an entire month's worth of blog post ideas ready for when you sit down and begin writing.
Start a YouTube Channel for Supplemental Traffic
Vloggers on YouTube can get tons of free search traffic to their channel and website. YouTube is another search engine and in many cases, you can get traffic faster on YouTube than from a brand new niche website.
However, they both can work hand-in-hand to attract your target audience. Most people are hesitant to start a YouTube channel out of fear of being on camera.
You don't have to put yourself on camera if you don't want to. Many YouTubers film their local area without being in front of the camera at all.
Don't sleep on YouTube! It is one of the best free traffic sources out there if you are willing to create video content!
How I Make Money From My Niche Websites
When your website begins receiving traffic, it can also begin to earn income for you. A website can be monetized with display ads, promoting affiliate products, and more.
My favorite method of making money with a website is by promoting affiliate products. Affiliate marketing is the promotion of another company's products in exchange for a commission when a sale is made.
For example, we use a Go Pro Hero 10 camera to shoot our videos. I can join the GoPro affiliate program and earn a 3% commission for every GoPro I sell through my affiliate link.
I could write a review of the GoPro on my website and link to the camera using the affiliate link provided by the affiliate program.
Each time a visitor clicks on my affiliate link and buys the GoPro, I earn a commission. It's that simple and that is the power of content marketing.
Learning how to make money with a blog is challenging if you are new to it. I recommend following the same online training program I followed when I got started.
Following that training made all of the difference for me. I am start part of the training program today and use it to help others on their journeys to creating an online business.
Closing Thoughts
Starting a local blog is a great way to start an online business of your own. I hope that these local blog ideas were helpful in providing you with unlimited content ideas.
If you are ready to level up your income, consider clicking the button below and learning how to get started for free.