The light therapy niche is growing in popularity as more and more people are learning about the benefits of red light therapy. As an affiliate marketer, you have a great opportunity to help people and earn a steady income from light therapy affiliate programs.
Below you will find some good affiliate programs that you can apply to if you are interested in this niche. I'll also share one of the best ways to promote your affiliate links.
How I Make $1,000 Commissions Using a Simple 2-Step Process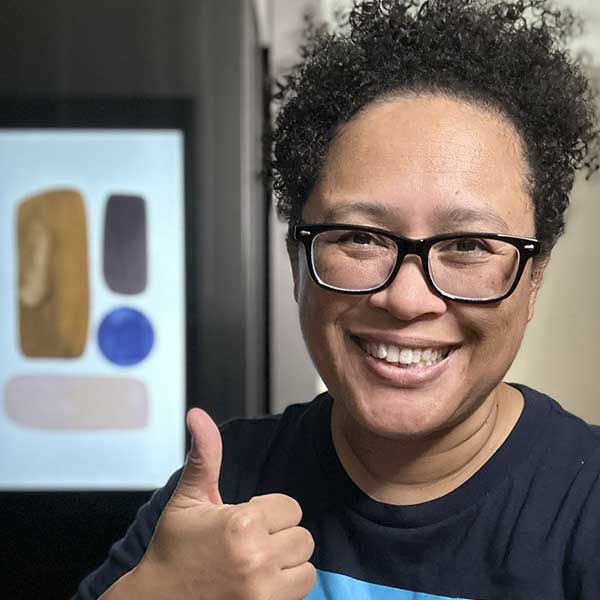 Hey there! I'm Eartha, the author of this website and an affiliate marketer. I seek out and share different affiliate programs that may help boost affiliate income.
One of the ways I've increased my affiliate income is by shifting my focus to promoting high-ticket affiliate products.
Making higher commissions is one of the fastest ways to scale up affiliate income. Click the link below to learn how I'm able to make $1,000 – $2,000 commissions:
6 Light Therapy Affiliate Programs to Join Today
Re-Timer
Somnilight
NovaaLab
LumeBox
Mito Red Light
Joovv
Re-Timer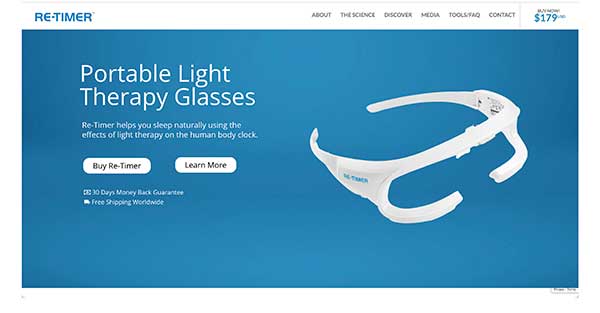 This company produces portable light therapy glasses. The purpose of the glasses is to help people sleep naturally by using the effects of light therapy on the human body clock.
The affiliate program offers three commission rates as follows:
Up to 20 units sold: 20%
21 to 49: 25%
50 plus: 30%
You can apply to the affiliate program through Affiliatly.
Why You Should Join the Re-Timer Affiliate Program
Sleeping issues affect millions of people worldwide and many people prefer to use a natural solution to help them get a good night's sleep.
These light therapy glasses may be the ideal solution for so many people. You can recommend this product, help people, and earn a nice commission in the process.
This product would be great to promote on a sleeping-related niche website. For example, I would create a niche website that addresses sleeping issues and offer solutions in the form of various products to include this one.
---
Somnilight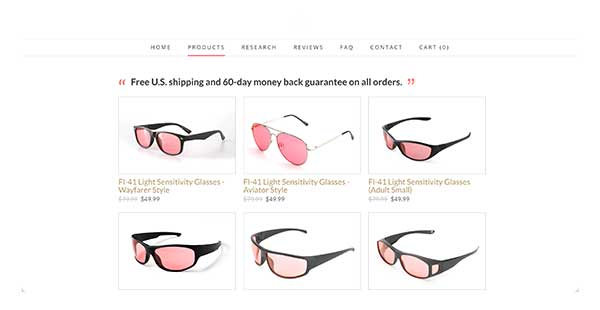 The Somnilight company creates various products related to light therapy to include light sensitivity glasses to amber sleep lamps.
You can apply to the affiliate program through OmniStar. It offers a 20% commission rate and sends payments via PayPal.
Why You Should Join the Somnilight Affiliate Program
Somnilight offers a wide range of products with a bulk of their products being light sensitivity glasses in a variety of styles. They also carry amber sleep glasses and computer and gaming glasses.
I also like that they have amber sleep lamps, a light therapy lamp, and an amber book light. It's nice to have a good product range that you can promote and you get that with this company.
---
NovaaLab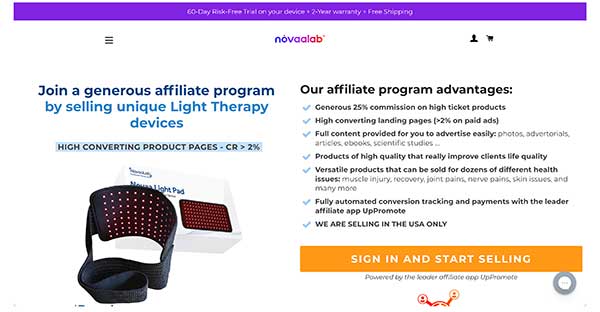 This company offers some great options for light therapy products. They produce several products to include the flexible Deep Healing Therapy Pad, Portable Light Therapy, Extra Strength Laser, an energy supplement, and oral health product.
There products are labeled as "high-ticket" on the affiliate program page which means you can ear some really good commissions with each sale that you refer.
For example, you can earn $90 per sale of the Deep Healing Therapy Pad. That is an excellent commission for one product.
Why You Should Join the NovaaLab Affiliate Program
Besides the excellent commissions that you can earn, I think NovaaLab has a nice variety of light therapy products. These products will likely convert really well if you target the right niche audience.
I don't doubt that you could work your way to a nice steady online income promoting one or more of the products that they carry.
---
LumeBox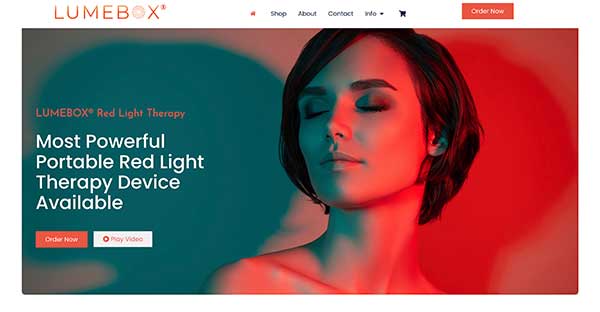 Commission: not disclosed
The LumeBox is a portable and powerful LED red light therapy device. Red light therapy may offer help with inflammation & pain, healthier skin, aiding wound healing, improving cognition, and more.
It is small enough to take anywhere and charges 94% faster than similar devices in the industry.
The affiliate program is managed through Everflow. The commission rate wasn't disclosed on the affiliate program page.
Why You Should Join the LumeBox Affiliate Program
I think this is another well-made light therapy product that could convert extremely well when marketed to the right niche audience.
Addressing any of the issues that light therapy can help with is sure to generate the right target audience. This audience may consist of those who are willing to spend money on a natural way to help
---
Mito Red Light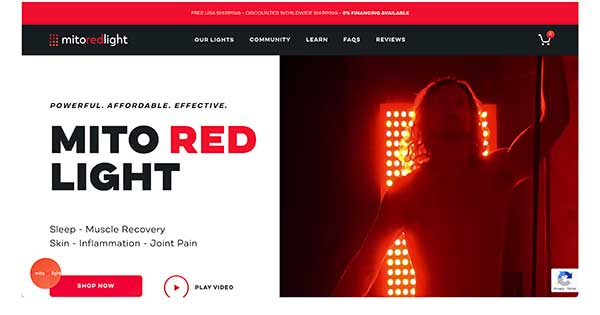 Commission: not disclosed
Mito Red LIght is a red light therapy device that comes in different sizes. The company also sells accessories for the device as well as a therapy belt and light therapy bed.
Some of the things red light therapy is used for are to help with sleep, muscle recovery, joint pain, skin, and inflammation. The affiliate program is managed through Refersion.
Why You Should Join the Mito Red Light Affiliate Program
Compared to other red light therapy panels on the market, Mito Red Light is more affordable. Therefore, you could market it as a lower-cost option.
---
Joovv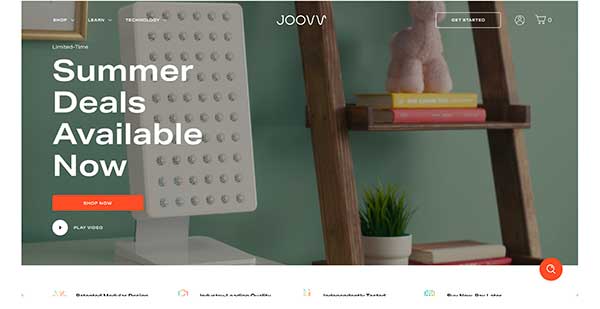 Commission: not disclosed
This company creates modular red light therapy panels. These panels are designed to use two waves of light: red light and near infrared light.
The affiliate commission was not disclosed on the affiliate program page. You can apply by filling out their affiliate program form.
Why You Should Join the Joovv Affiliate Program
These light therapy panels stand out as they use the two waves of light and they are modular. This gives people options on starting off with one panel and increasing to more panels over time
How to Make Money Promoting Light Therapy Affiliate Products
You can share your affiliate links in a number of ways. One of the best ways is to create a niche website (also referred to as a niche blog.)
A niche website is one of the best strategies for affiliate marketers regardless of experience. You don't have to rely on running paid ads and you can generate free organic traffic.
That means, your website can attract people who are highly likely to buy the products that you are recommending.
I got my start in affiliate marketing by creating a niche website and it's what I continue to do today.
Choosing Your Niche
In this case, we want to promote light therapy products. I would create a niche website that addresses a specific issue that light therapy may help with.
Or you could focus solely on red light therapy and create content about the benefits or even create product reviews.
Promoting Your Affiliate Links
The content that you create (blog posts) is what eventually gets indexed and ranked in the search engine results.
You can share your affiliate links within your content. Let's say you write a product review about one of the products listed above.
Your affiliate link for the product could be placed within your content and definitely at the end of your blog post.
Niche Websites are a Long-Term Online Business
Every piece of content that you create could generate traffic for you for years to come. That's what makes a niche website a long-term online business.
As long as you are consistent with content creation, the more your website traffic can grow.
Below is a screen capture of an affiliate program I am a part of and the earnings I made from my niche website: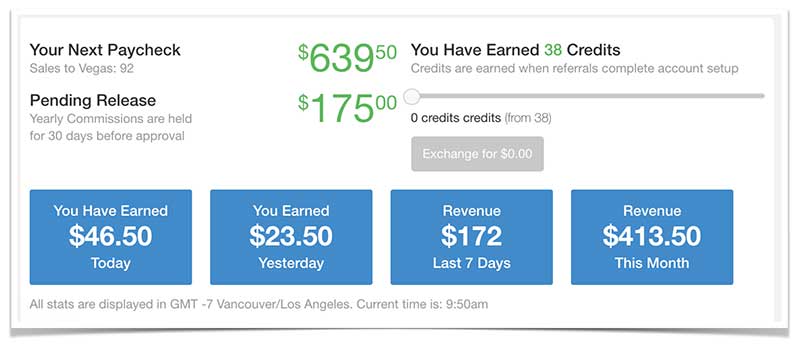 That is just one example. There are so many different affiliate programs that you can apply to depending on the niche.
If you want to learn the exact strategies I used to create a successful niche website, I recommend following the same online training course I did when I got started.
Closing Thoughts
I hope that the light therapy affiliate programs above are helpful and provide you with some great options in this niche.
It can be a very lucrative niche if you stick with it and create helpful content for your niche audience.
Discover how I went from zero to a steady income online using a simple website and affiliate marketing. Click here to learn how.